16 of the Best Gifts for Bakers in 2022
For some, baking is a once-in-a-while, special occasion event. It may look like welcoming a new neighbor with a homemade pie or whipping up a best friend's favorite cake for a birthday surprise. For others, the coziness of cold weather baking merits a season unto itself (we're talking the sort of baker who won't let a little hot spell keep them from spending hours in their happy place: the kitchen). But no matter the genre of sweet or savory treat-lover in your life, we've rounded up the definitive list of the best gifts for bakers that'll satisfy anyone on your list—yourself included!
When it comes to giving the gift of baked goods-bliss, the possibilities are endless. Some may get giddy at the sight of a shiny and sparkling sheet pan while others delight in a simple, but all-important cookie scoop. Here's the good news: this list has it all. So, if you're starting your shopping early (cue applause), you've come to the right place for the perfect baking present. And while we love giving gifts out of pure altruistic joy, who knows, maybe you'll receive a batch of homemade cookies in return.
1 of 17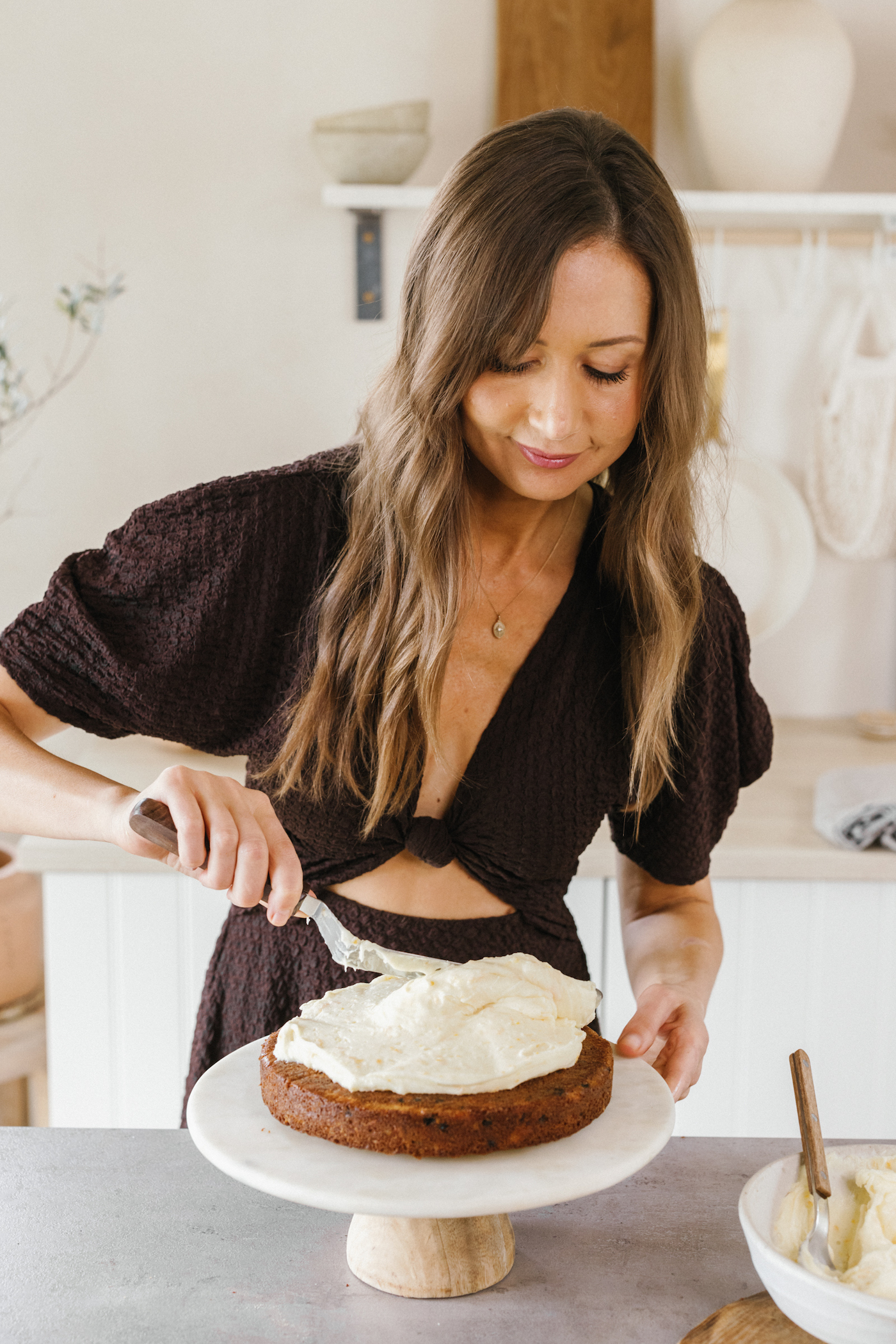 16 Best Gifts for Bakers You'll Find This Year
Every product is curated with care by our editors and we'll always give an honest opinion, whether gifted or purchased ourselves. If you buy something through our links, we may earn a small commission at no cost to you.
Who doesn't love a coffee bundt cake to warm up a winter morning? With its vintage design, this glazed stoneware bundt pan will make any baker squeal with delight.
This millennial-friendly line of baking tools and cookware blends an of-the-moment, neutral aesthetic with an ultra-functional ceramic finish. If cozy, comforting casseroles, cobblers, and crisps have been calling your name, here's the answer.
A dessert server is a must-have for the lover of all things cakes and loaves. These Casa Zuma dessert servers are elegant with bistro-style sensibility. While these are dishwasher safe, we recommend hand-washing to maintain the stunning wood finish.
Is there anything more quintessentially Christmas than a December afternoon spent baking away? This set comes with everything you need for a dreamy day of holiday baking. With a cookie sheet, muffin pan, two round cake pans, a half-sheet pan, and a cooling rack, this set has it all. Perfect for the person who recently moved apartments or someone just starting out on their baking journey.
These stoneware oil and vinegar bottles are sure to earn a permanent spot on your countertop. They bring the perfect neutral aesthetic with cruets that keep oil and vinegar fresh and protected from heat and light, and the tight-fitting spigots make for a smooth and easy pour.  
A simple stoneware spoon rest is an understated gem. Need somewhere to put your spoon while you're taking a break from stirring your sauce? Don't want to make a mess while you have to attend to another dish? A solid and stunning spoon rest is always the answer.
Part of channeling your inner chef is having a kitchen full of the best hosting essentials. These oversized linen napkins match any kitchen utensils or plate sets and look beautiful when paired with place cards or napkin rings.
This stunning set of ceramic bowls is the perfect present for any friend who loves baking cookies on a mid-week whim. To round out the gift, you can nest the bowls and fill them with their favorite baking mix, a tea towel, and a spatula or whisk.
For the friend who loves good design and good food—this linen apron has them covered in style. As an amateur baker, I love it when useful products meet stunning colors and materials to inspire my budding culinary prowess.
Trusty cookware is a kitchen essential. And while definitely (multi-)functional, this kitchen scale is—bonus—a stunner on your countertop. Oh, and if you're not yet as obsessed with the minimalist glass look as I am, just wait until you see it in your kitchen.
Good-quality rolling pins are a baking essential in every kitchen. Instead of having to constantly flour a rolling pin, this non-stick option is a great way to keep things tidy throughout the baking process.
No more setting a timer on your phone and dirtying your screen with flour and oil. This metal kitchen timer makes for both a decorative and useful addition to any kitchen counter. Plus, it's one kitchen item that any baker could use.
Lauded by Bon Appétit, GQ, and The New York Times, this might just be the best new pair of kitchen shears to take the culinary world by storm. Material Kitchen knows a thing or two about crafting beautiful, sustainably made kitchen tools. Constructed of German stainless steel and featuring silicone handles, consider our minds blown by these seemingly humble shears.
Is your giftee still waiting to pull the trigger on a stand mixer? Meet the one that's worth the precious counter space (and price tag). With 10+ attachments, 10 speeds, and an exclusive color, this is the one to buy.
Charcuterie, picnicking, or serving holiday desserts, this vintage wood board is one of the best gifts for bakers. The quality and patina of this board is sure to stun all of your guests.
While some may consider a sharpened set of knives to be the most essential kitchen tool, we'd argue that a set of tried-and-true silicone baking mats is most deserving of the designation. These mats save you some clean-up and ensure a more even bake. Plus, you won't have to restock your parchment paper, and you can expect your cookies to crisp up to perfection.
This post was originally published on October 29, 2021, and has since been updated.