20 Best Fall Books That Are All Rory Gilmore-Approved
There's nothing better than reading (cooking, baking, movie-watching, and cozying up) in the fall. Otherwise stated: Everything is better in the fall. The elusive season catches us just as we tire of the summer heat and before we're prepped to hibernate for winter. Autumn is the perfect respite from it all. And though it passes us by all too quickly, the best fall books are the perfect way to celebrate this special time of year.
1 of 18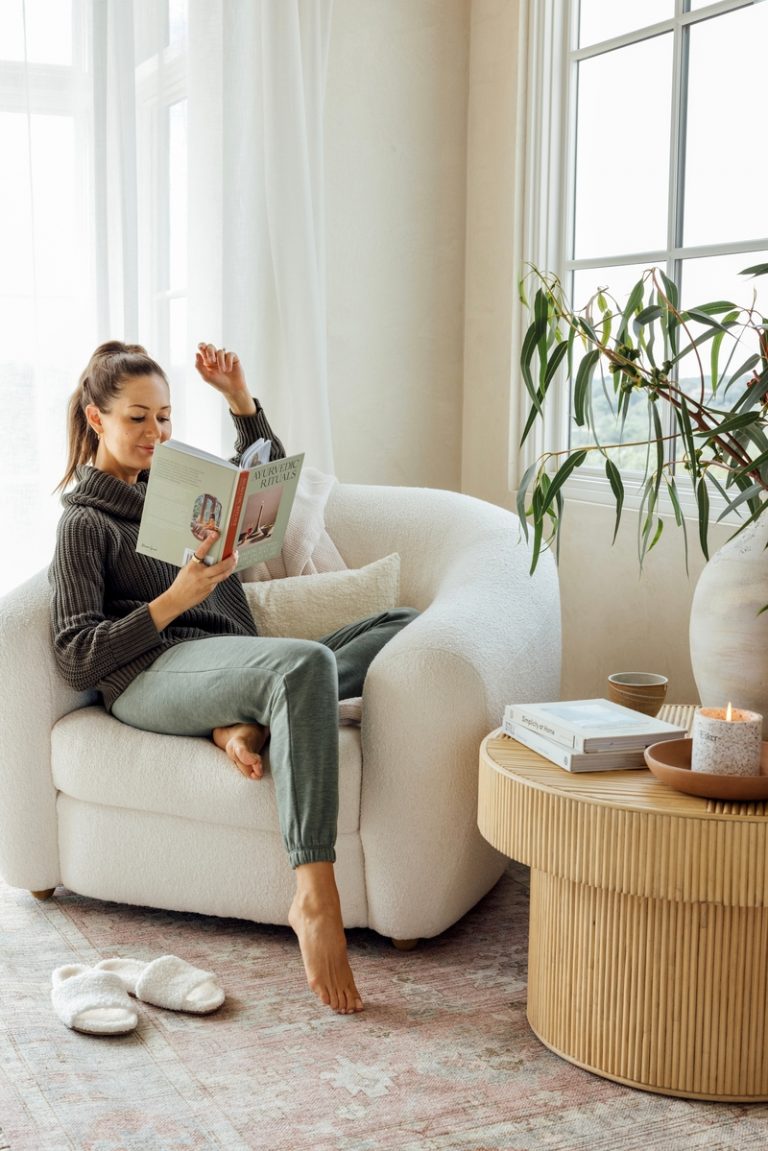 Image by Michelle Nash
What books should I read in autumn?
During the short, leaf-strewn months of September through November, I want nothing more than to curl up with a blanket and a tall stack of cozy, comforting, and sometimes spooky novels. While some may designate the ubiquitous pumpkin spice latte the signal of the season, my mind shifts instead to romantic stories about a small town in New England, a thriller scattered with secrets, or books about book clubs where the unlikely protagonist finds connection, discovers hope, and leans into love.
As you can tell, there's a certain mood, a specific vibe, and at times, a little magic that comes with the best fall books. While summer's all about beach reads and the start of winter sees us diving deep into our tossed-aside pile of self-help books, my favorite fall books transport me like no other novel can.
So, in the middle of October and as we near the spookiest time of year (Halloween, y'all), I encourage you to add a few of the titles below to your TBR. If yours looks similar to mine, it's likely an ever-growing list. But hey, when it comes to the best fall books, the more the merrier, right?
2 of 18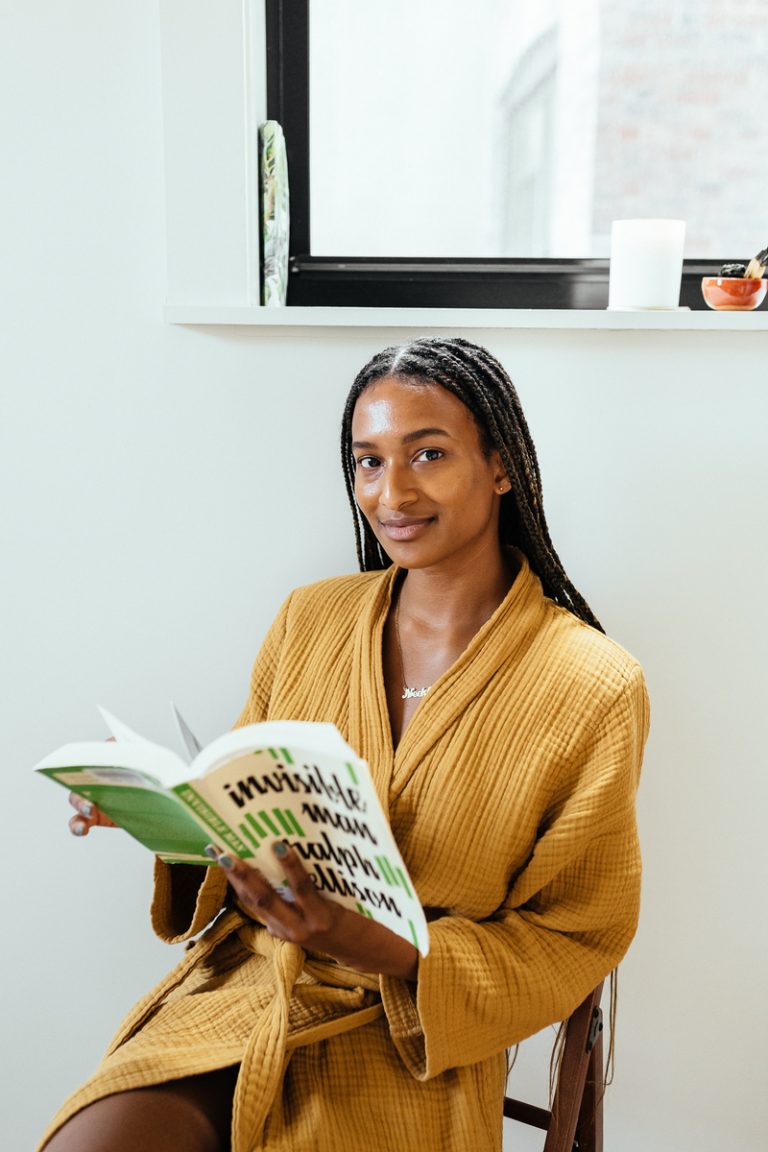 The Best Fall Books To Cozy Up With
1. The Burnout by Sophie Kinsella
Genre: Romantic comedy
Sophie Kinsella of Shopaholic fame has spent her career writing her way through every romantic comedy cliché—all while adding her own spin of whit and humor throughout. Now, her 29th book—including titles written under her pen name, Madeleine Wickham—is perfectly of the era. Stressed out and at the end of her rope (sound relatable?), Sasha escape to the beach resort she loved as a child for some R&R. But when she meets Finn, a burnout himself but whose means of repair couldn't be more different than Sasha's, her neatly laid-out plans go awry. In, of course, all the best ways. It's a little Eat, Pray, Love mixed with the enemies-to-lovers trope. I was obsessed.
Release Date: Available now
2. My Name Is Barbra by Barbra Streisand
Genre: Memoir
As you'll quickly see from scrolling this list, 2023's best fall books feature plenty of memoirs and biographies. I've always loved the genre as a means of accessing the complex lives and fascinating minds of those who drive our culture. And of course, very few people's influence is quite as far-reaching as Barbara Streisand's. Her highly-anticipated memoir recounts her rise to fame and the intimate ups and downs tracked through six decades as one of the most famous figures in the entertaining world.
Release Date: November 7th
3. The Book of (More) Delights by Ross Gay
Genre: Essays
Countless readers turn to Ross Gay for inspiration and wisdom on leading a more intentional, vibrant life. The same insights and guidance can be found in his latest release, The Book of (More) Delights. In its pages, Gay recounts the many things that, over the course of the year, have brought him peace and joy. From harvesting and sharing fruit with a neighbor to the nostalgic smell of his mother's cookies, this book is a meditative journey through all the things that connect us to the world and provide our lives with meaning. It's a beautiful follow-up to his first collection, The Book of Delights and would be a lovely gift for anyone looking to experience a little more joy in their everyday lives.
Release Date: Available now
4. Thicker Than Water by Kerry Washington
Genre: Memoir
There are those people who I've silently been begging to write a memoir for years. Kerry Washington? Top of my list. And while I love getting a behind-the-scenes view of her career as an actor, director, producer, and activist, it's the intimate, emotional journey Washington invites you on that left me transformed by the last page. Her words are powerful, graceful, and tell the story of a woman filled with wisdom, but who remains ever-curious and open to the learnings of life.
Release Date: Available now
5. Madonna: A Rebel Life by Mary Gabriel
Genre: Biography
Sometimes, biographies are released and you wish they'd spent more time finding the best writer to tell this person's story. And for someone as complex and truly larger than life as Madonna, reflecting that on the page is a tall order. Thankfully, Mary Gabriel is the perfect storyteller to capture this culture-defining icon. More than a pop star, Madonna rose to stardom while simultaneously giving shape to the 1980s evolution of feminism, forever changing how women expressed themselves. This biography looks to the past with gratitude while also paving the way for all Madonna has left to offer.
Release Date: Available now
6. Worthy by Jada Pinkett Smith
Genre: Memoir
Oftentimes, those in the public sphere are given a narrative they can't escape that's entirely different from the truth. Jada Pinkett Smith has experienced this uphill battle through much of her career, pushing back against all the many labels thrust upon her. Worthy offers a look into the life Pinkett Smith has led off-screen, reflecting on her upbringing, her marriage, and her triumphant fight for self-love all throughout.
Release Date: Available now
7. Absolution by Alice McDermott
Genre: Historical fiction
As we sadly know well, the world is rife with harrowing, horrific complexities. But oftentimes, only those on the frontline of tragedy have their stories shared. Absolution provides insight into the realities of life in Saigon during the Vietnam War. Told through the experiences of women across generations—Charlene, a corporate spouse and mother of three, Trica, newlywed of a rising attorney, and Charlene's daughter 60 years later—this book offers a window into the tragic consequences to women on the periphery during and in the years after America's interference in Southeast Asia. It's heartbreaking, perspective-shifting, and ultimately questions the worth of our sacrifices in a broken world.
Release Date: Available now
8. Happiness Falls by Angie Kim
Genre: Mystery
If you're looking for a spooky read this season, Happiness Falls is the most unique and thought-provoking take on the genre you'll find. When the father of a Korean-American family in Virginia goes missing—and the only witness is unable to speak—it's in uncovering the family's secrets that the answers may be found. Full of drama and surprises at every turn, this isn't simply a plot-driven mystery, but a rich telling of the abundant complexities of every family's interior life.
Release Date: Available now
9. The Fraud by Zadie Smith
Genre: Historical fiction
Zadie Smith's fiction is widely celebrated for being narratively compelling and critical of our contemporary world. The Fraud is set in 1860s London, with a criminal case driving its plot that sets the lower classes against the city's financial elite. On the periphery of the case, but at the center of this novel's action, is Eliza Touchet, a widow in her mid-60s, and Andrew Bogle, a formerly-enslaved Jamaican serving as a witness in the trial. The characters' thoughts and interactions are charming and poignant—and if you read between the lines, you'll likely uncover a few references to some of today's key political figures.
Release Date: Available now
10. Extremely Online: The Untold Story of Fame, Influence, and Power on the Internet by Taylor Lorenz
Genre: Non-fiction, cultural commentary
My review in a nutshell: you need to read this book, stat. The longer story is that Taylor Lorenz is the ultimate authority on internet culture, having covered the vast and rapidly developing topic for the past decade. In Extremely Online, she dives deep into the many ways the digital world has not only impacted our lives in the real world but influenced large elements of ourselves that exist solely online. Lorenz examines and illuminates topics like the rise of mommy blogging, our shifting understanding of fame, and how the internet has transformed capitalism as we know it. The internet impacts everything we do in ways both known and unknown—and in her book, Lorenz reveals them all.
Release Date: Available now
11. Glossy: Ambition, Beauty, and the Inside Story of Emily Weiss's Glossier by Marisa Meltzer
Genre: Non-fiction
Don't tell me you're not curious. Immediately upon seeing the pink, red, and white cover, I knew what this book would be about. And with the subtitle sharing more insight, it was clear I needed to pick it up immediately. In a world that's gone from glorifying the girlboss to celebrating her fall from grace, Emily Weiss' influence over the spheres of beauty and culture is a familiar story. But there's little known behind the scenes of Weiss' rise from Teen Vogue "superintern" to launching an industry-shifting beauty brand. Glossy gets all the deets, featuring interviews with former Glossier employees, investors, and Weiss herself to understand the inner workings of this widely-known woman that we, in fact, know nothing about. While it's not specific to the season, if you're going to invest in any of the best fall books, make this a priority.
Release Date: Available now
12. Remember Love: Words for Tender Times by Cleo Wade
Genre: Poetry and prose collection
Well-loved for her thoughtful and inspiring poems widely shared on Instagram and her debut poetry collection Heart Talk, Cleo Wade is back with the words and wisdom we all need to make it through challenging times. Remember Love is filled with reminders and epiphanies that speak to all experiences. From feeling lost to going through heartbreak, no emotion is left unturned in this raw but uplifting collection. Keep on your nightstand or coffee table and flip through whenever you need a few words of hope.
Release Date: Available now
13. Class: A Memoir of Motherhood, Hunger, and Higher Education by Stephanie Land
Genre: Memoir
Lauded for her powerful first memoir, Maid in which she recounted her escape from poverty and abuse in search of a better life for her and her daughter, Stephanie Land is back with Class. This time, Land continues her story by reflecting on the challenges of navigating higher education in America—the difficulty of prioritizing schoolwork while also living under the poverty line, focusing on studying without enough food, and working through our convoluted loan system. Her book explores survival with a new set of constraints while shedding light on the careful dance we have to do between our personal desires and professional goals.
Release Date: November 7th
14. Bright Young Women by Jessica Knoll
Genre: Thriller
Perfect for the fall, Bright Young Women pulls inspiration from Ted Bundy's long string of murders. But where other retellings give the spotlight to the criminal himself, Jessica Knoll turns her attention to the remarkable women whose lives he cut short. The book brings together two women from across the country in their determined search for justice. It's a page-turner you'll plow through in just a few days (if that). I'm not joking: this may be the best of the best fall books.
Release Date: Available now
15. One Puzzling Afternoon by Emily Critchley
Genre: Mystery
In this beautiful story of aging and memory, eight-four-year-old Edie Green swears she's been seeing her childhood best friend, Lucy Theddle—exactly as she was when she disappeared at 15. And though Edie's family writes it off as one of her mix-ups, she's intent on piecing together the truth of what really happened to Lucy before it's too late.
Release Date: Available now
16. Wrong Place Wrong Time by Gillian McAllister 
Genre: Thriller and suspense
This book came highly lauded by Camille Styles team member Brittany. And given her incredible taste in books, we all immediately picked it up. Spoiler: I was immediately pulled in before I even cracked open the book. It's the perfect fall read about a mother who sees her son commit a murder. She doesn't know who the victim is and she doesn't know why her son did it. But time starts moving in reverse, and she has the chance to stop the crime before it happens. Every word is brilliant and every twist totally unexpected. All you need is a night with know plans to check this off your TBR—it's that good.
Release Date: Available now
This post was originally published on October 12, 2022, and has since been updated.