3 Quick Paleo Dinner Recipes from Danielle Walker
3 Quick Paleo Dinner Recipes from Danielle Walker
Written by: Denise John, PhD
|
Published on: October 20, 2022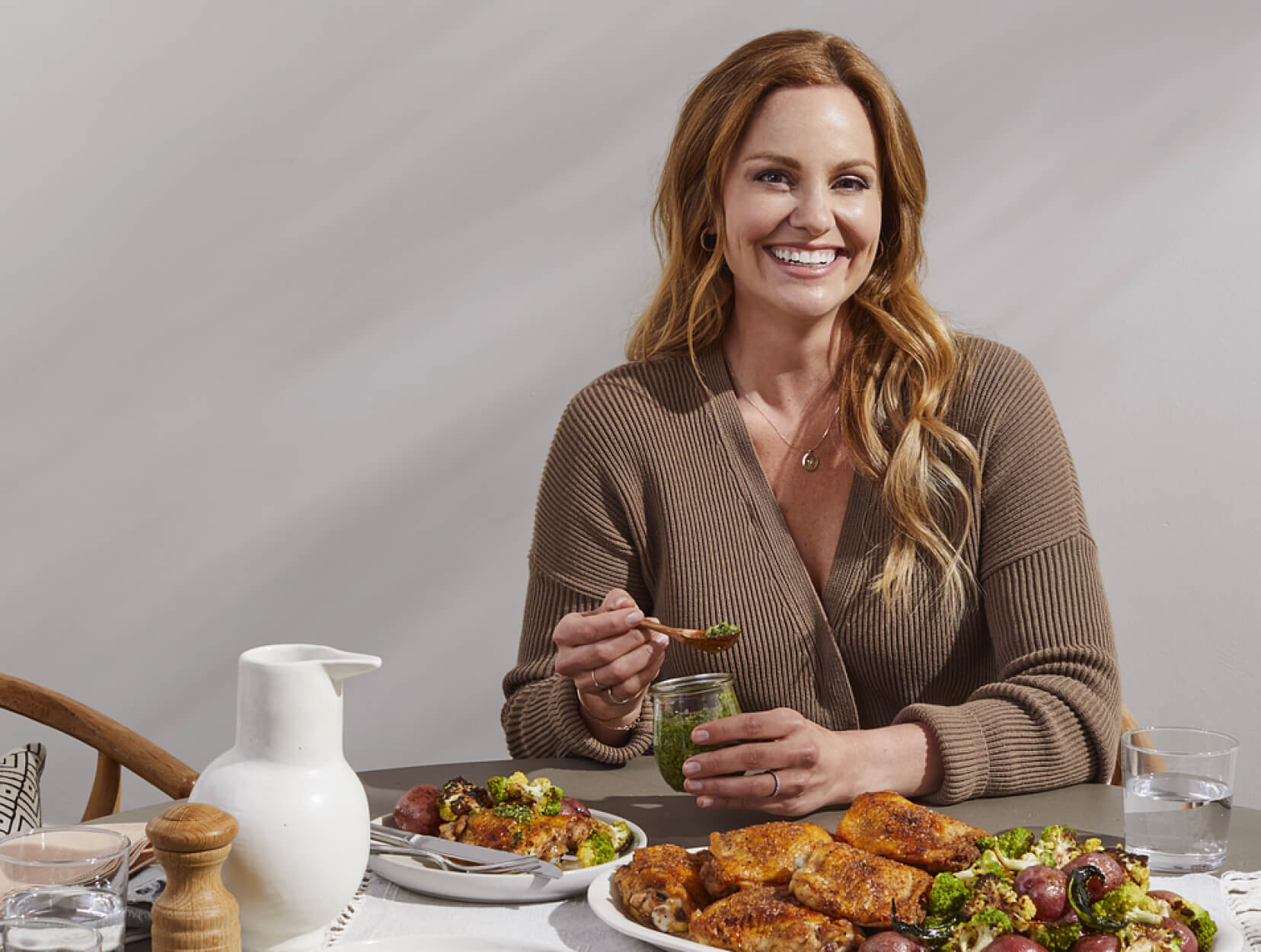 After doing lots of cooking during the pandemic, self-trained chef Danielle Walker needed to spend less time in the kitchen: Cooking for a family of five every day adds up. Especially when you're catering to dietary sensitivities, which, for Walker, means using paleo-friendly recipes—free of gluten, grains, legumes, refined sugar, and dairy.
So she wrote her new paleo cookbook, Healthy in a Hurry, to help anyone get healthy food on the table more quickly. We asked her to share three recipes and chatted with her about strategic ways to minimize your weeknight prep and cook time.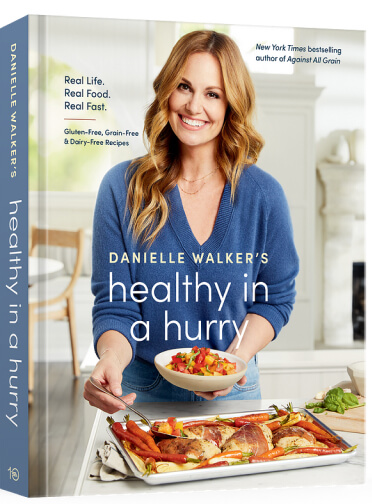 Danielle Walker
Healthy in a Hurry: Real Life. Real Food. Real Fast.
Bookshop, $32.55
SHOP NOW
Danielle Walker's Time-Saving Strategies
1.
Meal plan. Decide what meals you're eating and which nights you're going to eat them. "I suggest starting with four or five days during the week. Don't try to overdo it and think that you're going to cook all seven days, because it's just not reality most of the time," Walker says. Leave room for life to happen when it's not realistic to make dinner.
2.
Make a grocery list. You can jot your list down on a Post-it, add it to your iPhone notes, or use an interactive app, like Shop the Book—which lets you easily browse recipes in Healthy in a Hurry and add the ingredients to your grocery list. Walker recommends shopping once a week.
3.
Organize your refrigerator based on meals. "I use these big plastic bins that are in my refrigerator," Walker says. Put all the ingredients you need for each meal in a separate bin so when you go to grab ingredients for, say, tacos, they're all in one place.
4.
Prep immediately. Meal prep time often gets underestimated, but it adds up when you need to dice onions, peel potatoes, or chop peppers. "Coming home from the grocery store and prepping immediately helps so much," says Walker. "Having some of your ingredients already washed and chopped, like your own meal kit box, can save lots of time when you go to cook that meal." When it's time to cook, you can immediately toss your veggies into the skillet or add them to a sheet pan. Plus, you won't forget about an ingredient hiding in the back of the fridge. (Or you could buy cut or sliced veggies, which helps save time, too.)
3 Paleo Recipes from Healthy in a Hurry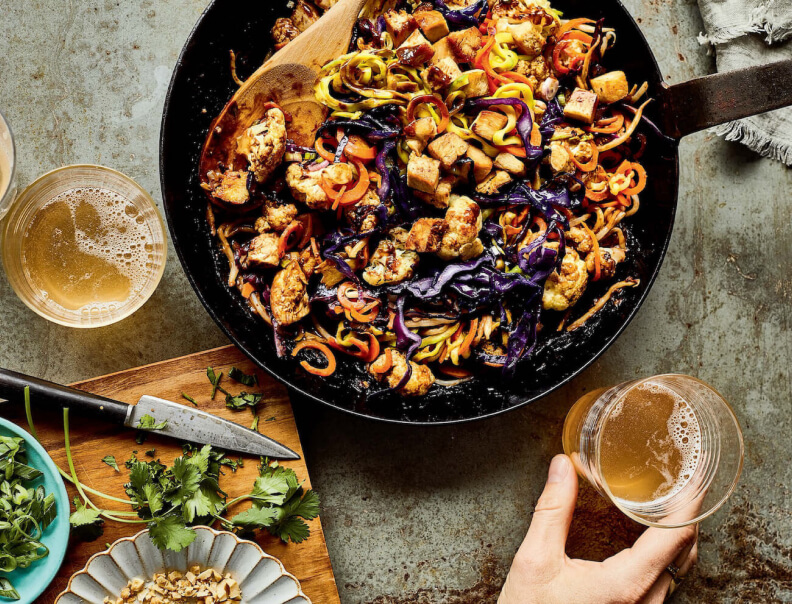 Chicken Pad Thai Noodles
"Instead of using raw chicken, you can use any leftover protein or a rotisserie chicken," says Walker.
GET RECIPE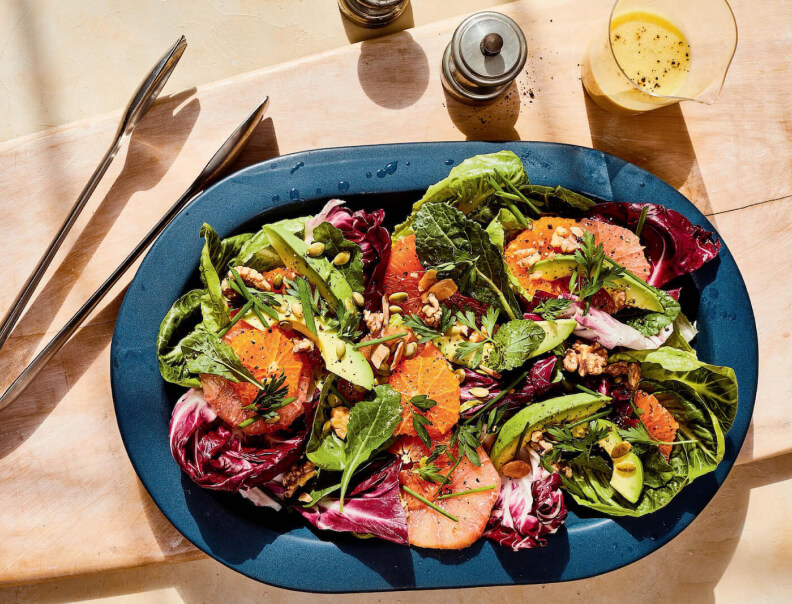 California Dinner Salad
"I kind of call this a no-recipe recipe," she says. "It's one that we change seasonally. Use what you've got on hand."
GET RECIPE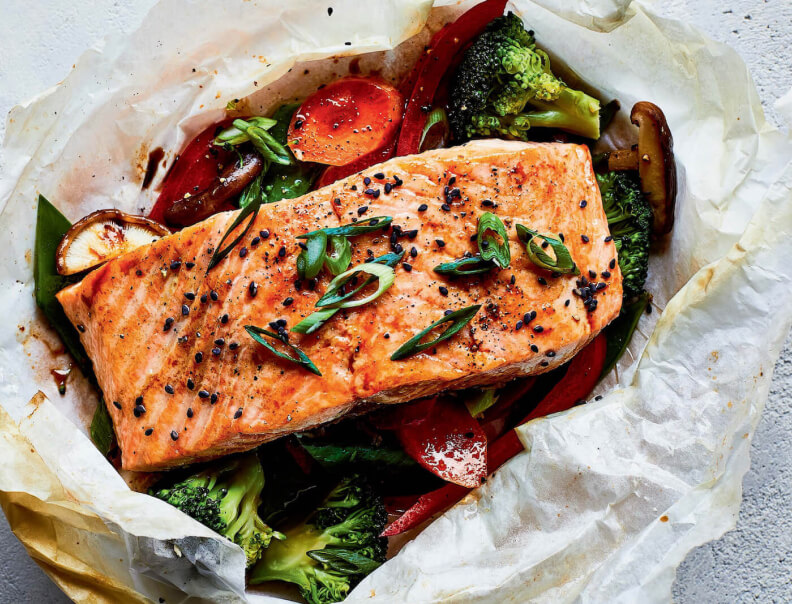 Teriyaki Salmon Packets
"This sauce lasts in your fridge for months—I have a jar that I use on everything," says Walker.
GET RECIPE
Shop Kitchen
More Cookbook Inspiration
Celebrating the Beauty of Regional Mexican Cooking in Mi Cocina
Fast, Hot, and Flavorful Meals from The Wok
The Miso Bloody Mary from Watermelon & Red Birds