A Chef's Predinner Strategy, from Appetizers to an Easy Beauty Routine
A Chef's Predinner Strategy, from Appetizers to an Easy Beauty Routine
Written by: Jean Godfrey-June
|
Published on: November 17, 2022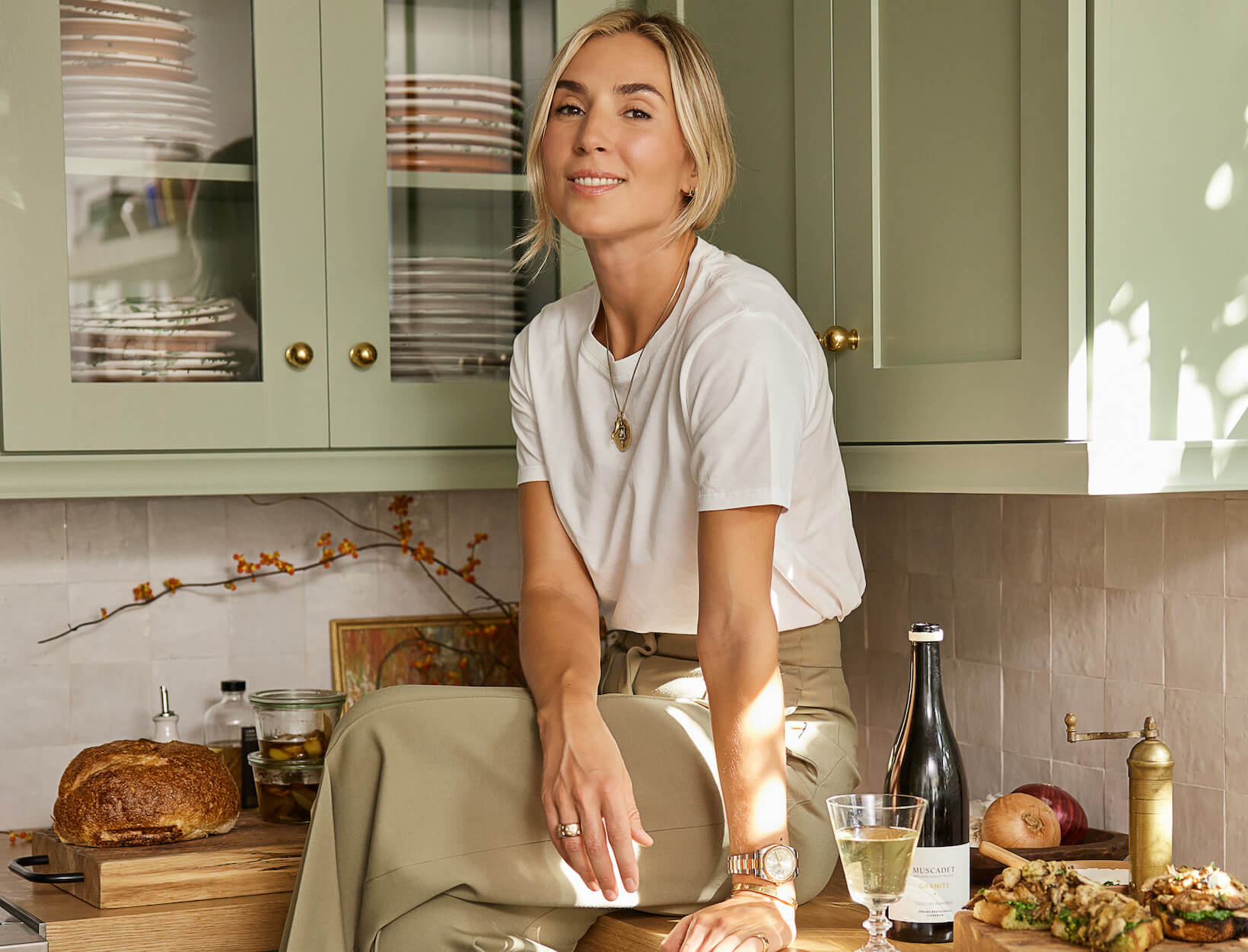 Photo courtesy of @jazminmonetphotography
When you're producing even the most elegant, relaxed-seeming dinner for Veuve Clicquot, Nike, or goop, you spend most of it on your feet and in the kitchen, says LA chef and entertaining expert Olivia Muniak, who founded La Cura, a hugely successful catering and events company. But entertaining at home requires an utterly different approach. "What's the point of having friends over if I can't sit down and enjoy their company?" she laughs. Muniak's strategy: Tackle everything—from appetizers to an easy beauty routine—in advance. "That way, the evening unfolds without a hitch, and I get to have fun, too," she says.
1
Step 1: Wake up your skin
(and finesse with touches of color).
My beauty routine is no-stress, no-fuss, but it makes me feel ready," says Muniak. "I love a little eye cream to freshen up my eyes. Then I do a quick swipe of mascara and dab on the GOOPGENES lip balm—I have the new trio, and I can't live without the clear for long event-install days, but I love the new Tomato shade for an easy evening look."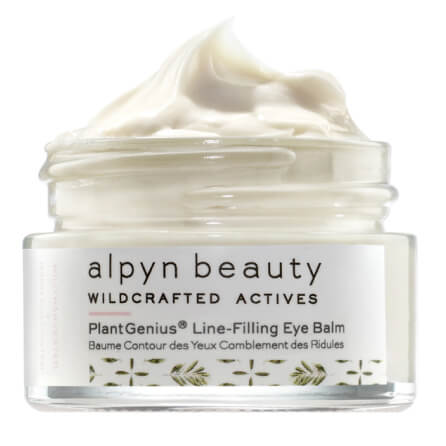 Alpyn Beauty
PlantGenius Line-Filling Eye Balm
goop, $62
SHOP NOW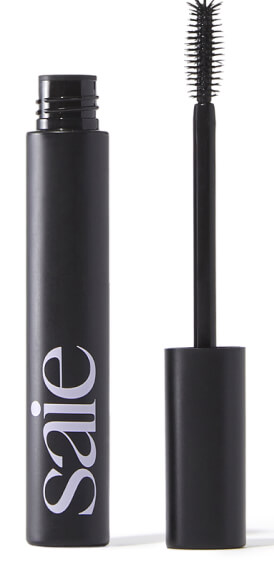 Saie
Mascara 101
goop, $26
SHOP NOW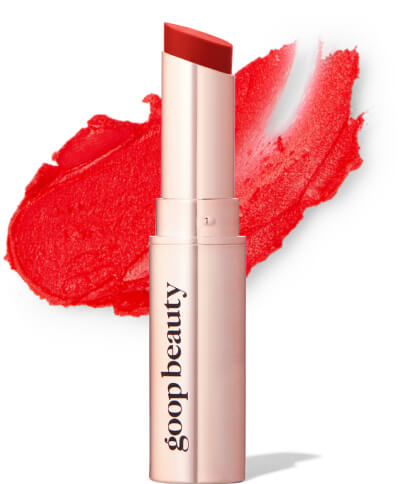 goop Beauty
GOOPGENES CLEAN NOURISHING LIP BALM TRIO
goop, $48
SHOP NOW
"The other thing I always do is smooth on GOOPGENES body butter," she says. "I have parched skin, and it really ensures I'm glowing all evening. I even use it on my hands."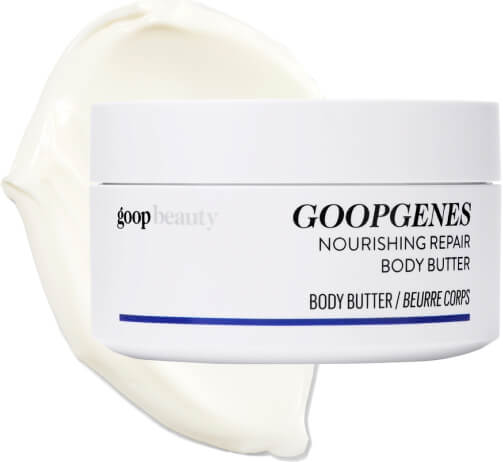 goop Beauty
GOOGENES Nourishing Repair Body Butter
goop, $65/$50 with subscription
SHOP NOW
2
Step 2: Stick to dishes you know and love.
"Once I attempted coq au vin for the first time just before a dinner party," says Muniak. "I had incorrect ingredients and just enough cooking time before dinner—needless to say, it was inedible. We ordered pizzas, drank wine, and laughed the whole night—which is a great reminder that your guests are there to hang with you, not for the food." Her tips: "Read a recipe a few days before you plan to cook it. A dinner party is probably not the best time to try something complicated you've never made before, so stick to dishes you know and love. That strategy will never let you down and will cut your stress level by a million percent."
"For instance, I make this beef tenderloin ahead so I can pop it in the oven while enjoying a cocktail with my guests," she says. "To make it even easier on myself, I roast a sheet pan of root vegetables—tossed with the same rosemary-garlic mixture I use to marinate the meat—at the same time."

goop Home
Oval Roaster
goop, $150
SHOP NOW
3
Step 3: Prepare cocktails in big batches.
"I prebatch cocktails so guests can serve themselves, and I set out everything they might need, from glassware to garnishes and ice," says Muniak. She adds that classic cocktails like martinis, Manhattans, and negronis can all be premixed, stored, chilled, and served in glass flip-top bottles (they also last a long time in the fridge or freezer). "Cocktails like margaritas that are made with fresh juices last two days in the fridge, so I keep the spirits separate from those cocktail mixes and set up the bar with the bottle of mix and the suggested spirits like tequila or mezcal for a choose-your-own-adventure sort of moment," she says.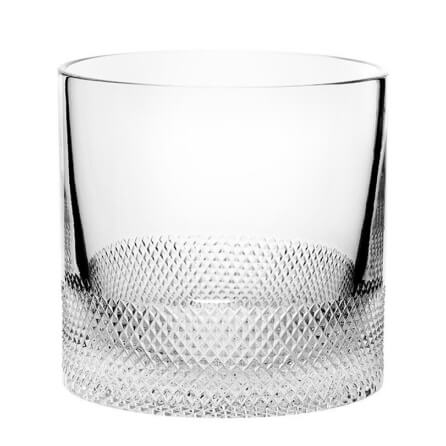 Richard Brendon
Diamond Double Old Fashioned
goop, $88.20
SHOP NOW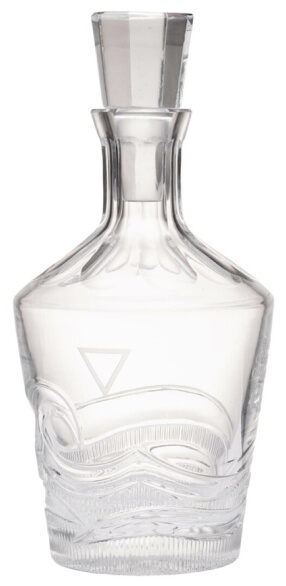 Foundrae
Handblown Carafe
goop, $1,320
SHOP NOW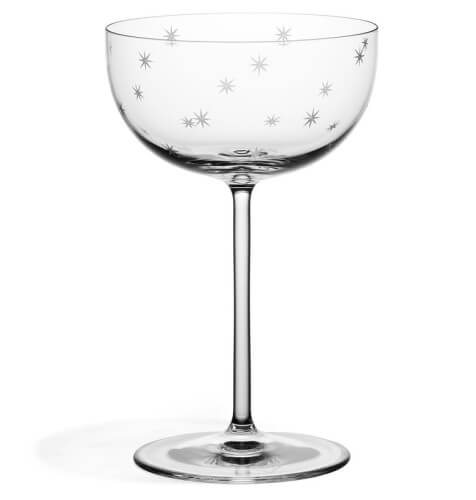 Richard Brendon
Star-Cut Coupe Glasses, Set of 2
goop, $225
SHOP NOW
4
Step 4: Go fancy-lazy for appetizers.
"I love dishes like chips and dip, caviar, seasonal crostinis, or a vegetable tart cut into bite-size squares," says Muniak. "Anything that can be made the morning of, then dressed right before it's put on the table, is perfect."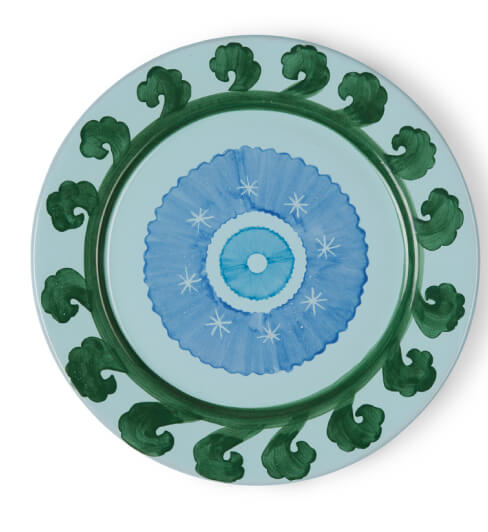 Emporio Sirenuse
Circle Charger Plate
goop, $150
SHOP NOW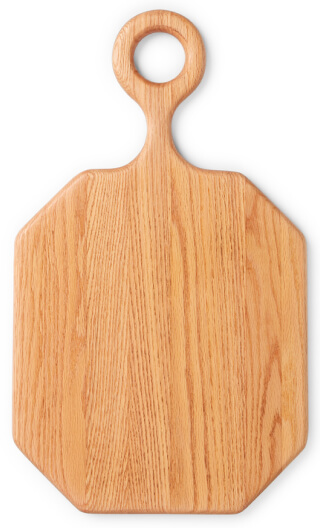 Alexis Steelwood
Charcuterie Board
goop, $250
SHOP NOW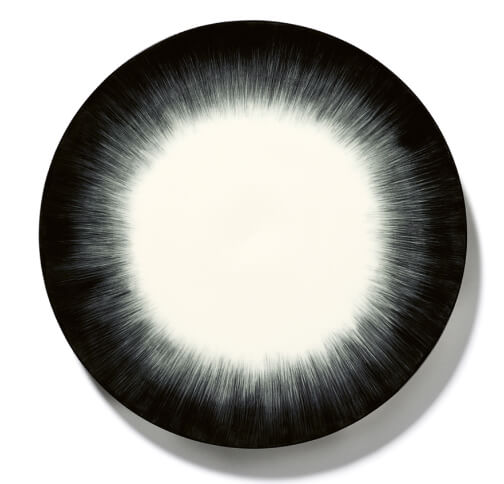 Ann Demeulemeester x Serax
Dinner Plate, Set of 2
goop, $178
SHOP NOW
5
Step 5: Have a uniform.
"I'm a denim girl," says Muniak. "There's something about denim that just makes you feel so damn good—a high-waisted wide-leg is chic (and comfortable) for a day-to-night look. I have been living in the G. Label wide-leg jeans paired with a simple cardigan; if the event is fancier, I swap out the cardigan for an elegant bustier for an effortless holiday-at-home look."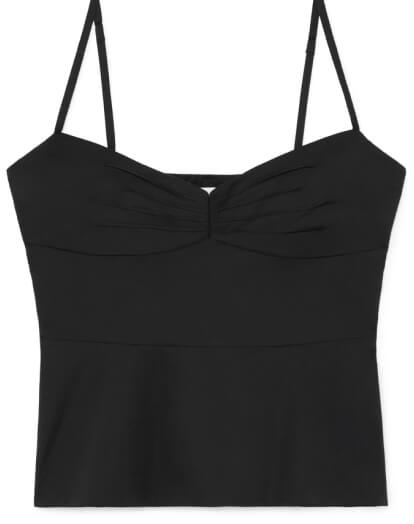 G. Label by goop
Jeanne Bustier Top
goop, $395
SHOP NOW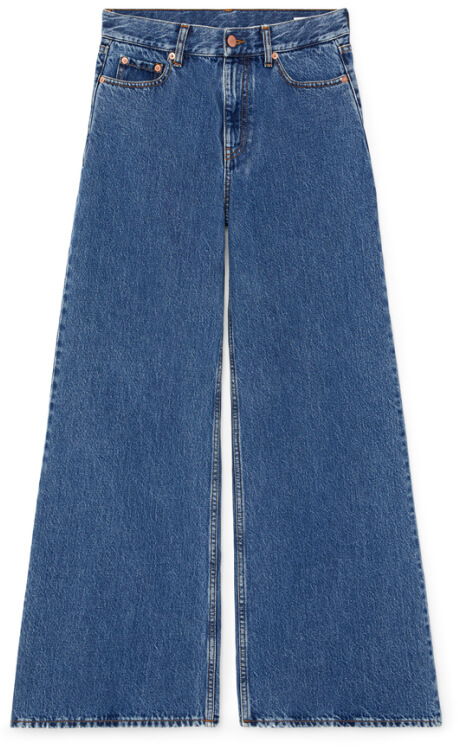 G. Label by goop
Geiger Wide-Leg Jeans
goop, $295
SHOP NOW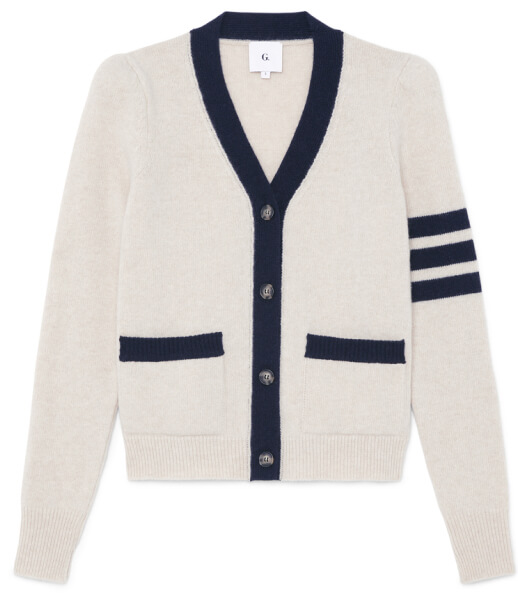 G. Label by goop
DiMatteo Puff-Sleeve Varsity Cardigan
goop, $595
SHOP NOW
A Relaxed Holiday Menu from Chef Muniak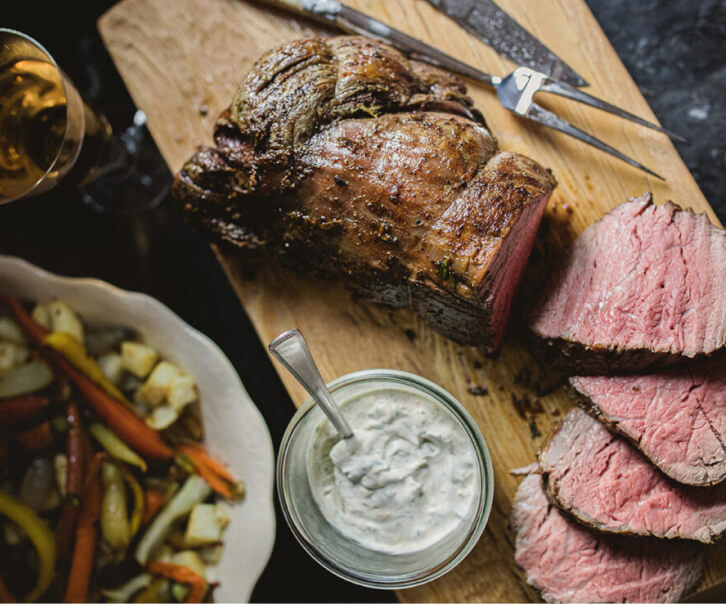 Herbed Beef Tenderloin and Citrus Crème Fraîche
"This festive holiday recipe is equally delicious served warm or at room temperature, and it's the perfect dish to make ahead. I especially love the zippy horseradish crème fraîche with the earthy vegetables and the tender cut of beef."
GET RECIPE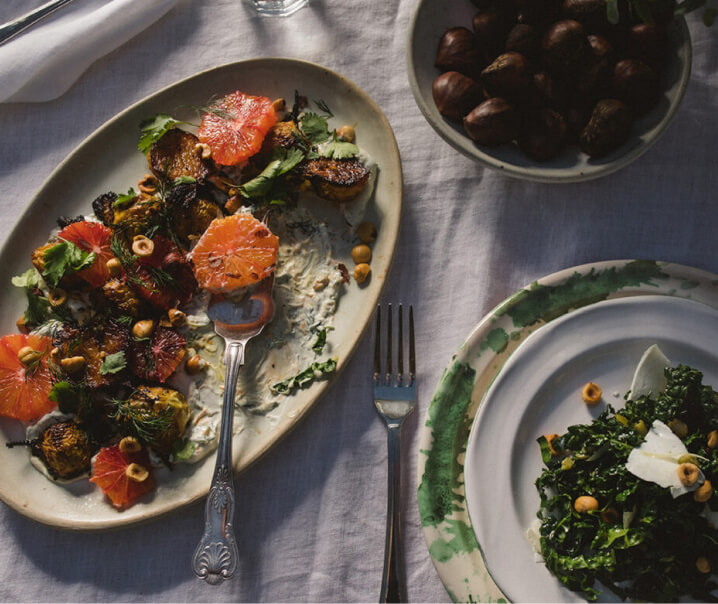 Citrus-Braised Beets and Spiced Yogurt
"The beets get a wonderful winter citrus twist from an orange juice marinade, which doubles as cooking liquid. Then they're layered with an herby yogurt and garnished with toasted hazelnuts."
GET RECIPE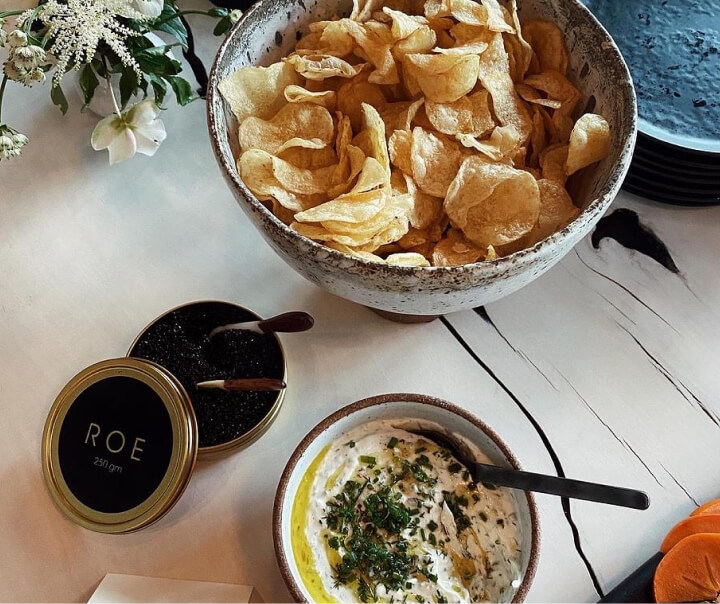 Caviar Chips and Dip
"I always make this for a party. And ROE is the brand of caviar I recommend to everyone."
GET RECIPE
The Host's Gift Guide
Related Reading
How Do You Throw a Summer Style Party?
Chicest Pajama Party Ever (and Everyone Took Home Sleep Milk)
It's All in the Details: Hosting Family for the Holidays