A goop Beauty Editor's WFH Essentials
My Morning Routine A goop Beauty Editor's WFH Essentials
Written by: Megan O'Neill
|
Published on: October 25, 2022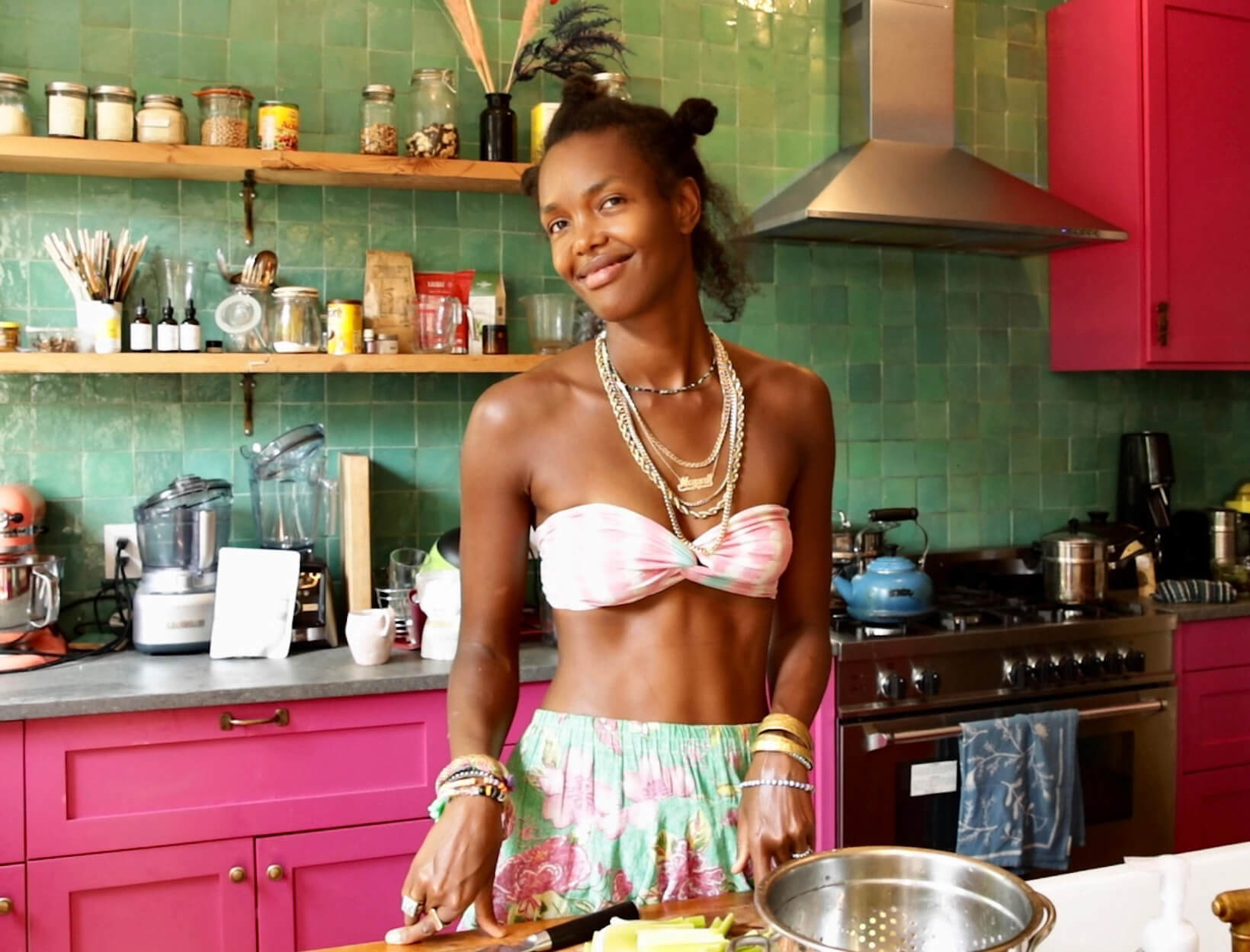 At 37 years old, I have to tell you, I've never loved my skin more. Though I'm often battling blemishes and flare-ups, I love that it's mine and that I have agency over how it looks and feels. A combination of vitamin C, gorgeous oils (for face and body), a clinically proven supercream, and some fun, salubrious morning drinks puts me into a calm, feel-good headspace that shapes my whole day.
7:30 a.m.: I start the morning with a healthy-skin drink that I make in my juicer: I throw in carrots—love when there's dirt on them, means they're fresh—green apple, celery (great for digestion), lemon, and a little detoxifying parsley. It tastes lemony and sweet. Some mornings I make a drink from Wellness East made from shikuwasa lime, which is an antioxidant superfruit they eat in Okinawa, Japan. The average woman there lives to be about 87 years old—it's a Blue Zone, and the people eat a mostly plant-based diet. I dump a tablespoon of the powder into hot water, mix it up, and get an instant citrusy-delicious tea. It's amazing for drinking throughout the day, too. Food is medicine or it's poison, and either way, it shows up on your face.
I make a point of trying to eat mostly nourishing whole foods, but I'm breastfeeding, so I also take the pre- and postnatal support vitamins from goop. My doctor told me supplements provide nutrients that we're not necessarily getting, even with a healthy diet, especially in the pre- and postnatal periods. The soil our vegetables grow in can be depleted (industrial monoculture is a culprit), which yields produce that's less nutrient-rich. I also like the prenatals from WeNatal. Their whole thing is that they make prenatal supplements for women and men because, you know, the sperm's role often gets overlooked in fertility issues. And it plays a big role.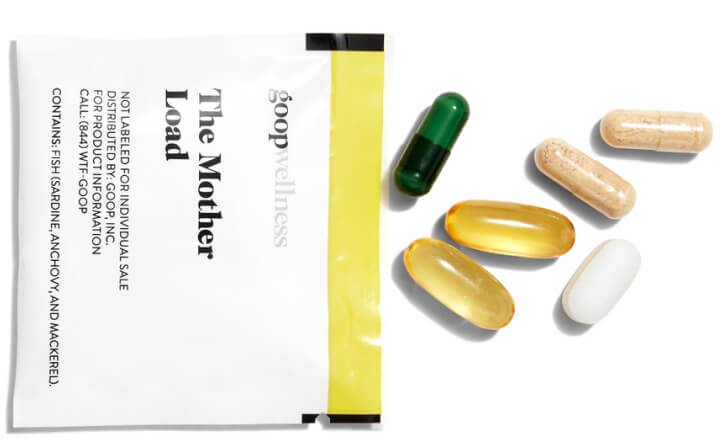 goop Wellness The Mother Load goop, $90/$75 with subscription
SHOP NOW
8 a.m.: You've never met such a shower fiend. Standing under the water—the hotter and steamier, the better—wakes me right up. I don't always wash my face in the morning, but if I've sweat a lot in my sleep or my skin just needs a little extra something, I do an easy cleanse with this cream from YINA. It feels sooo silky against my skin, and I love that it's a traditional Chinese medicine brand (the founders are both Chinese and one is a TCM dermatologist)—a lot of the active botanicals are from East Asia. I have weirdly blemish-prone and dry skin, and this cleanser is perfect: It works for oily, super dry, and sensitive skin types.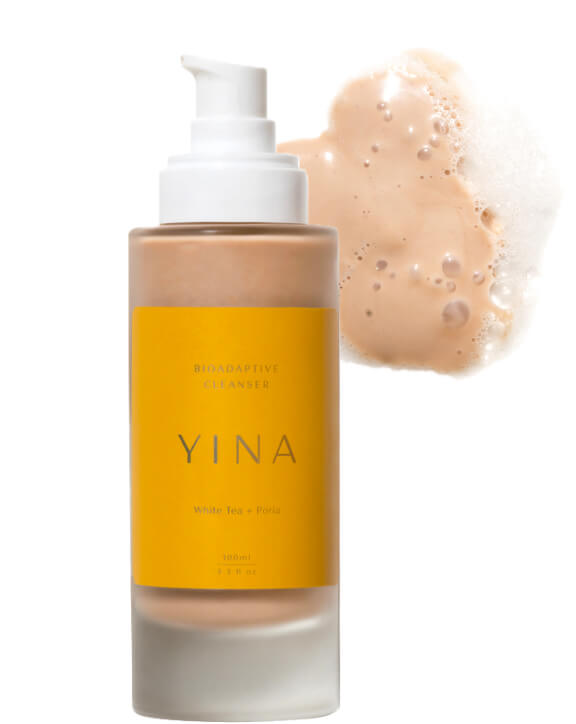 YINA Bioadaptive Cleanser goop, $68
SHOP NOW
I'm addicted to the way this body scrub makes me feel. The texture is whipped—it has the same velvety consistency as Microderm for the face—and the creaminess is laced with gently exfoliating salt crystals and flower acids. It lathers beautifully, exfoliates and moisturizes, and leaves my skin plumped, silky, and so clean. Taking deep breaths of the faintly flowery vetiver-oakmoss scent as I stand there in the steam is one of the best parts of my morning.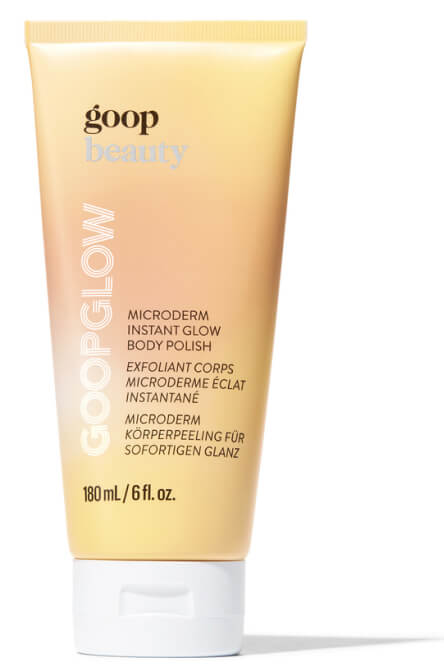 goop Beauty GOOPGLOW Microderm Instant
Glow Body Polish goop, $48/$43 with subscription
SHOP NOW
8:20 a.m.: Out of the shower, I press two pumps of this vitamin-C-and-turmeric serum onto my damp skin. No matter your skin type, get vitamin C into your routine—it's brightening, firming, and tone-evening and just makes your bare skin look better and more awake. This one has the best skin-comforting texture.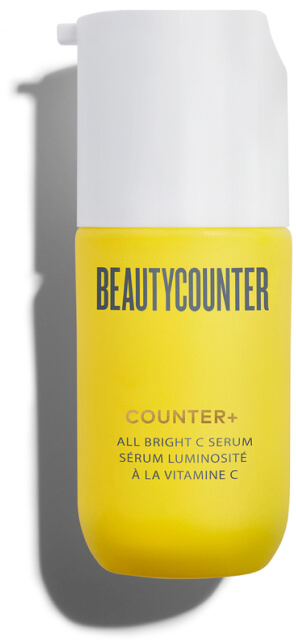 Beautycounter Counter+ All Bright C Serum goop, $90
SHOP NOW
When my skin is really acting up or I'm getting my period, I bathe my face in this face spray made with hypochlorous acid, a surfer secret weapon for unhappy skin. It's scentless and refreshing—sometimes I keep it at my desk to give my skin a few calming blasts throughout the day.


Tower 28 Beauty SOS Daily Rescue Facial Spray goop, $28
SHOP NOW
To give all my skin care a second to melt in fully, I smooth on lip balm (one layer lasts for hours, and the sheer colors deposit the perfect touch of warmth to make me feel put-together) and decide on my outfit for the day.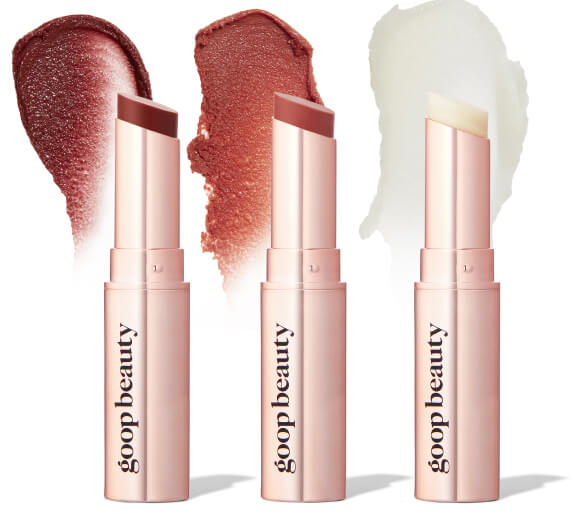 goop Beauty GOOPGENES Clean
Nourishing Lip Balm Trio goop, $48
SHOP NOW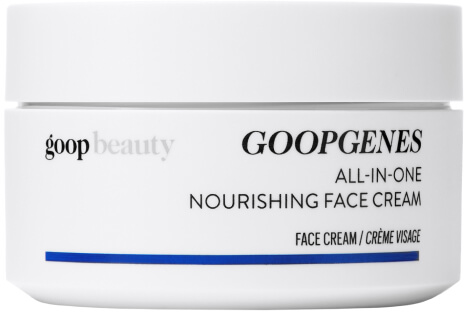 goop Beauty GOOPGENES All-in-One
Nourishing Face Cream goop, $98/$86 with subscription
SHOP NOW
8:25 a.m.: My skin drinks up moisturizer mixed with two drops of face oil (a tip from a facialist that has made an enormous difference). I dip into this firming supercream—it's made with ceramides and active botanicals, so it's a miracle in terms of making my skin look smoother and more luminous instantly and in the long term, too—and blend it in my palm with a pump of this skin-balancing sea-buckthorn-starflower-lingonberry face oil from Aevi that my friend makes and I love.
I'm not an eye cream person, but please, give me barrels of this eye oil. Why do oils feel so glamorous? This one is exquisite. It deposits all its firming, depuffing ingredients like prickly pear and arnica—plus CoQ10—through a rollerball that feels cool against my skin and makes me look wide-awake in seconds.


de Mamiel Essential Eye Fix goop, $150
SHOP NOW
My last layer is mineral sunscreen. If there is such a thing as a magic cream, it's mineral sunscreen. There's no better way to protect against premature lines, dullness, sagging, and other signs of sun damage; this is true whether you're my shade, darker, or the palest person on earth. I try to wear it every day year-round, even if the sky is bleak. This one is super light (which I love because I wear it over my cream-and-oil magic step), it blends invisibly, and the packaging is so freakin' chic.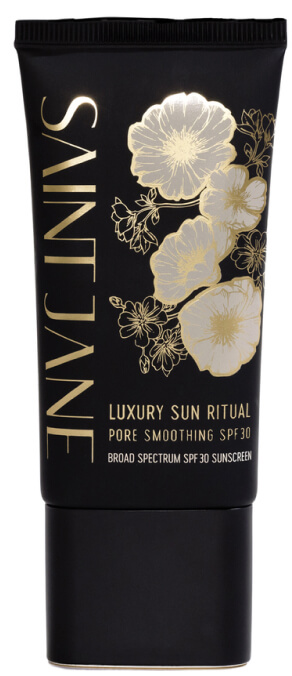 Saint Jane Luxury Sun Ritual
Pore Smoothing SPF 30 goop, $38
SHOP NOW
8:30 a.m.: Wrapped in my towel still, I migrate back to my bedroom to moisturize/douse myself in body oil. The name of this one from goop is so good—"Afterglow" reminds me of summer and fireflies and backyard parties. The ginger-and-cedar scent is incredible, and the mix of sea buckthorn and raspberry seed oils is utterly pampering.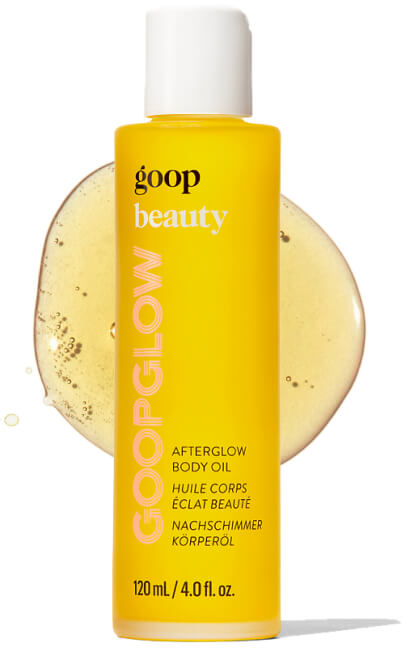 goop Beauty GOOPGLOW
Afterglow Body Oil goop, $48/$43 with subscription
SHOP NOW
8:35 a.m.: I keep my infrared mat under my bed, and when I'm sore from a particularly intense yoga class—or from too much sitting during the day—or it's dispiritingly grey outside and I need something to make me feel cozy, I take it out and sprawl on it. I like to think it makes the body oil absorb even better. My husband has been feeling achy from long runs lately, so he lies on it at night. It's an amazing way to wind down before bed. After 10 minutes, I get up and get dressed—obsessed with this chunky cropped rugby sweater and these drapey, ultrawide-leg pants.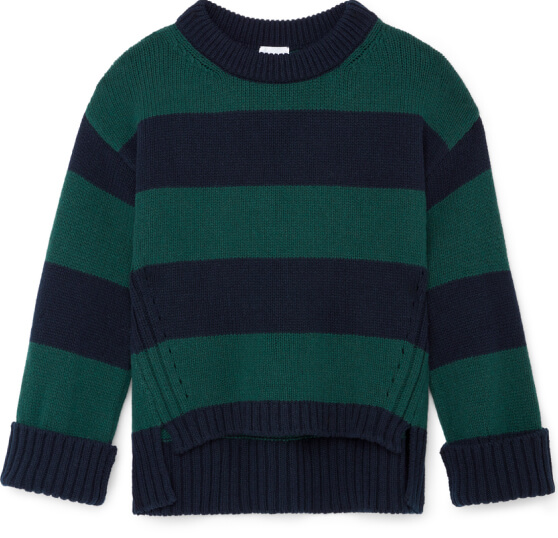 G. Label Liu Rugby-Stripe Sweater goop, $595
SHOP NOW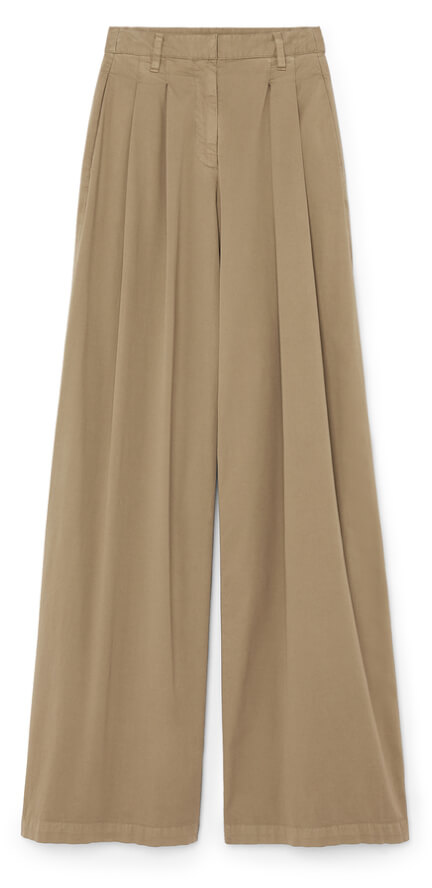 Nili Lotan Cotton Dillon Pants goop, $495
SHOP NOW


HigherDOSE infrared PEMF Mat goop, $1,095
SHOP NOW
8:45 a.m.: Warm and renewed, I'm excited at the prospect of getting a frothy oat milk cappuccino at my favorite bakery/coffee shop Sey.
SHOP CLEAN SKIN CARE
Related Reading
Ask Gwyneth: Makeup-Free Selfie?
My Sister: The Beachy Glow (and Hair) Couldn't Be More Legit
The Best Way to Air-Dry Your Hair—without Frizz or Fuss