Ark 2 delayed to 2024 for the "betterment of the final product and the team's well-being"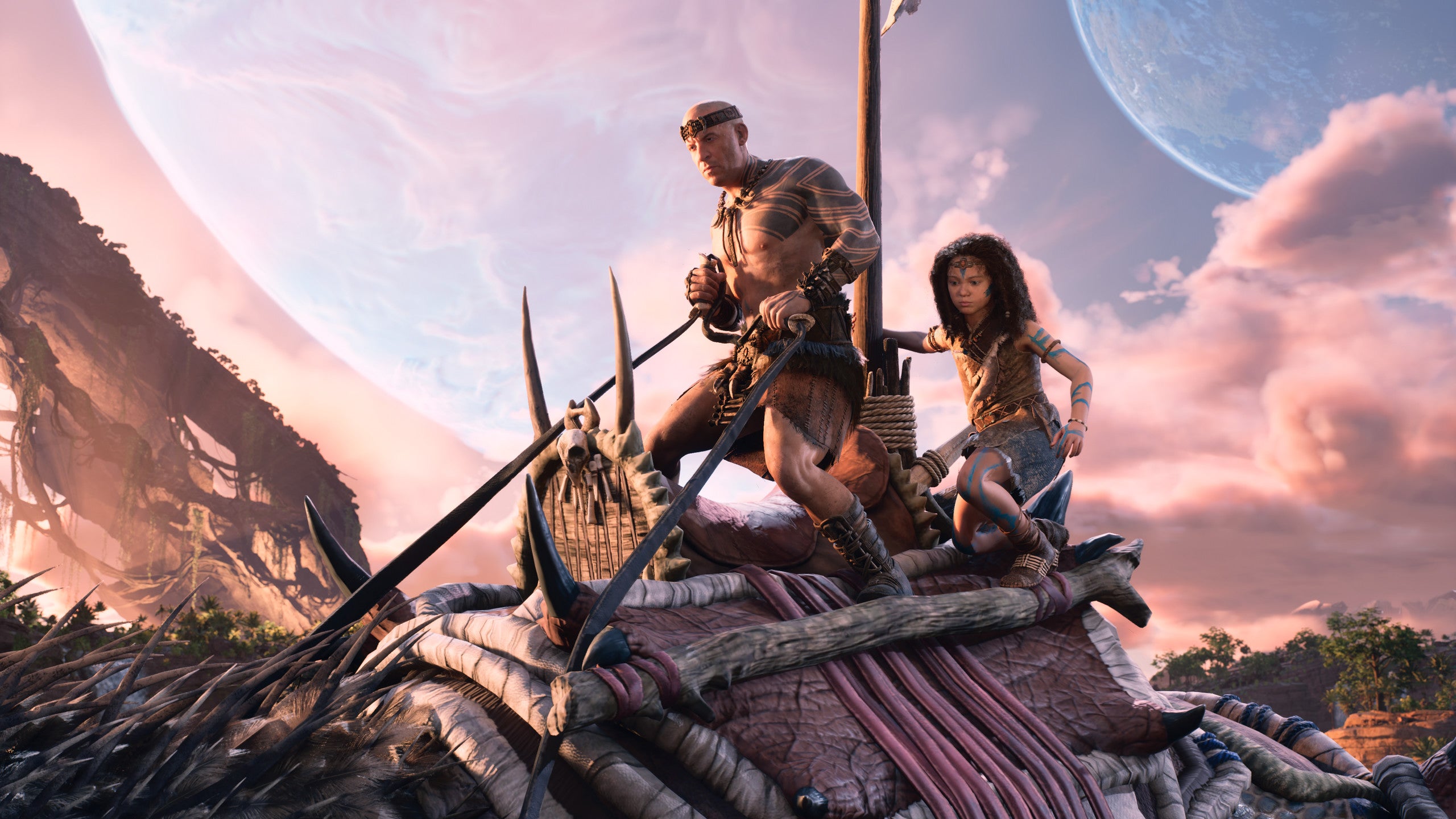 Studio Wildcard, the makers of Ark: Survival Evolved, have delayed Ark 2, the sequel to the dinosaur-riding survival game.
Announced during The Game Awards 2020, the title stars Vin Diesel as Santiago, a fully rendered hero protagonist, as well as EP of the announced Ark: The Animated Series, where his character will cross over from the video game. Diesel is also an executive producer on Ark 2 and acts as the game's president of creative convergence.
Vin Diesel rides a T-Rex in this 2020 announcement trailer for Ark 2
We will have to wait quite a while longer to see what the game has in store for us, as Studio Wildcard has pushed the sequel over a year out to the end of 2024. In a community post, the developer stated the delay is for "the betterment of the final product and the team's well-being."
"Our goal is to make Ark 2 the best game it can be and provide a truly exceptional and rewarding experience for players," said Studio Wildcard. "Unreal Engine 5 is incredibly new technology to us, and all developers, so we aim to use this cutting-edge tech to its fullest potential while creating a game with never-before-achieved scope.
"As we learn more about the engine and develop the sequel, we have adapted our workflows and adjusted our pipelines to accommodate this new next-generation paradigm, and because of everything that involves, we need more time for development.
"We sincerely apologize for this delay and genuinely appreciate your understanding."
The studio went on to say that it does not plan to showcase any gameplay, screenshots, or videos of Ark 2 this year; however, it intends to keep everyone informed by sharing assets in the months ahead before a full gameplay reveal next year.
The game is being developed for PC, PlayStation, and Xbox and will deliver cross-platform modding, cross-platform multiplayer, and a new account system.