Beauty Editors' Obsessions: December Edition
Beauty Editors' Obsessions: December Edition
Written by: the Editors of goop
|
Published on: December 6, 2022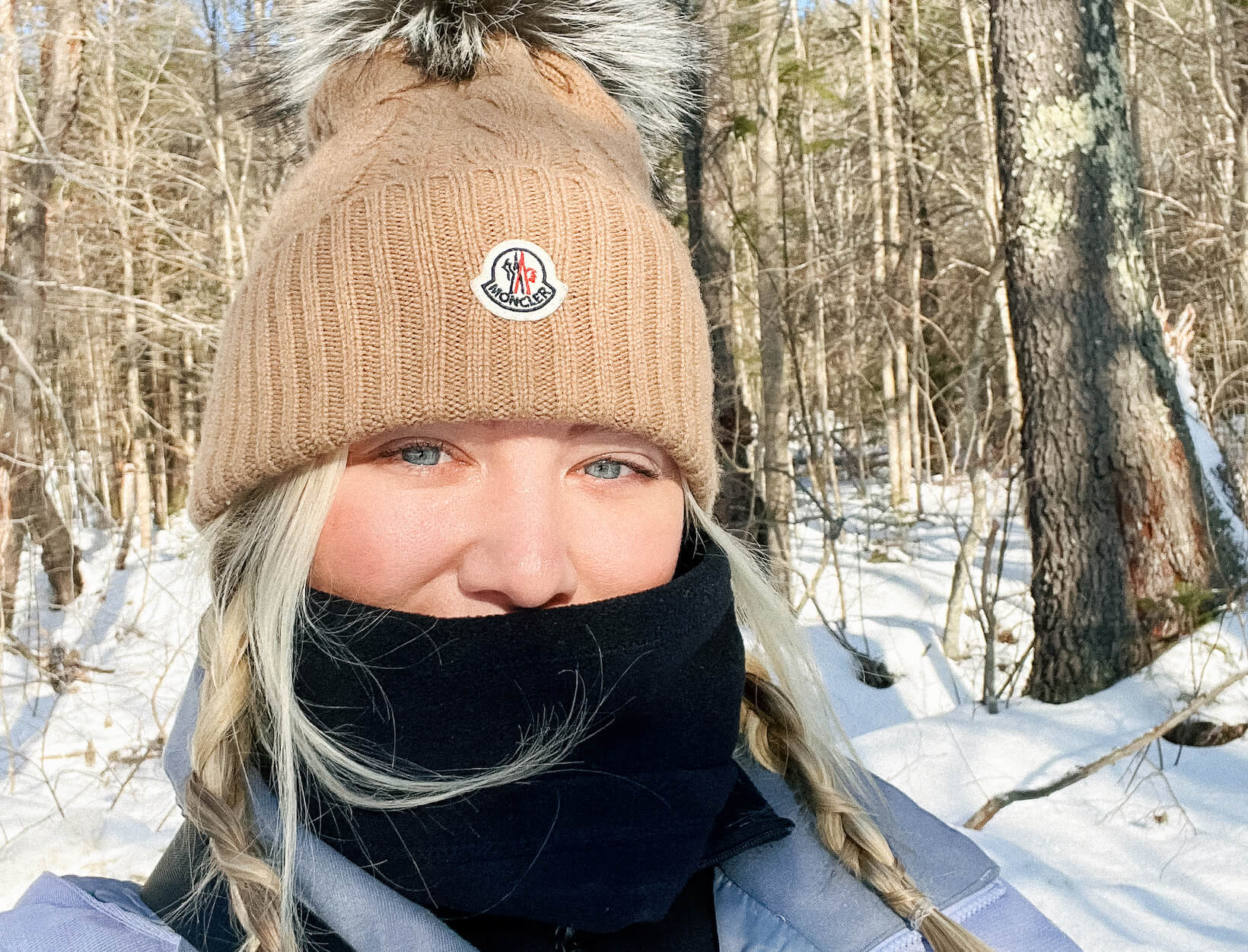 Dazzled by something called a Serum House, a giant tub of turmeric body scrub, the luxest brush set ever, and the almost-$18,000-combined sauna and "cold stoic tank" in this year's gift guides, the beauty department is really ready for December.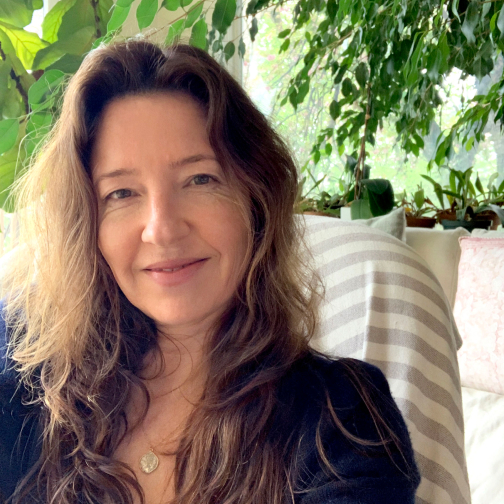 Jean Godfrey-June
executive beauty director
"
Don't you just want a Serum House? I imagine entering the Serum House—I want it to be a Serum Haus, actually, to be as fully Sturm and Tyrolean-wintry-fabulous as it could be, but I suppose I'd have to travel to Germany—and being gently glazed, over and over, in layers of the various serums, the way an oyster coats and recoats a pearl.
As if in an especially glamorous car wash, I'd soak first in the wrinkle-softening Night Serum, then in the firming Anti-Aging Serum, and then in the famously hydrating, dewifying Hyaluronic Serum, and last, in the Glow Drops, which leave any skin type luminous and beautiful. Weightless, translucent, and as skin-boosting as it gets, every one of these serums will transform your skin; all four of them is pretty much the ultimate luxury. Trust me: Everyone wants a Serum House.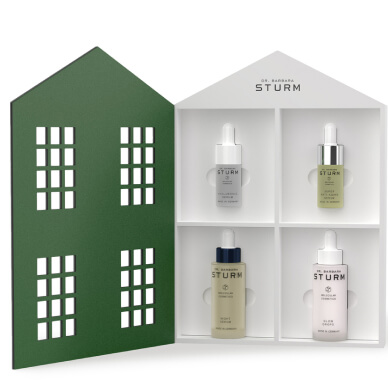 Dr. Barbara Sturm
The Serum House
goop, $470
SHOP NOW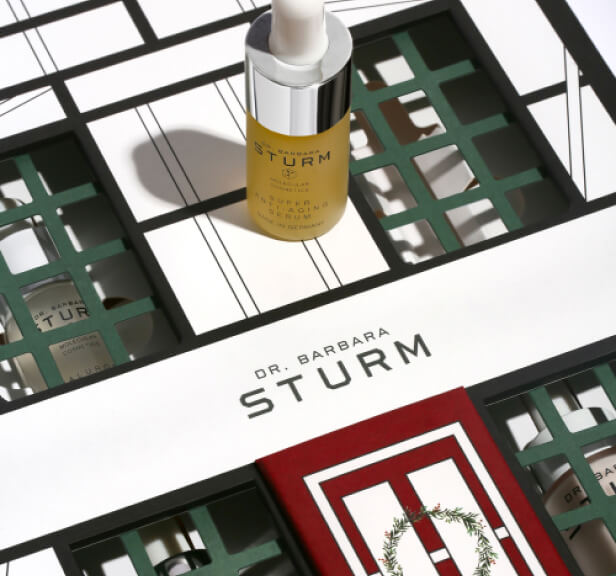 We had a day of beauty—it was the latest in our goop Immersive series—that we held out in Santa Monica at the Proper Hotel. From an Augustinus-Bader-cream-crammed face-massage consult with Iván Pol (aka the "beauty sandwich" man) and tutorials on the genius TheraFace skin device to a live AMA with Gwyneth and a discussion between plastic surgeon Julius Few, dermatologist Ava Shamban, and naturopathic doctor Nigma Talib, there was a great deal to get to that day.
But a long line snaked through the courtyard; what people were waiting for was a makeover with Jillian Dempsey. A "makeover" is a funny way to put it because Dempsey just touched your face here, swiped on the sheerest bit of color there, and suddenly there you were, looking incredible. She herself was looking particularly laid-back and Californian in the sun (she did the makeovers outside, which everyone should do, always), but what caught my (and everyone else's) eye was her necklace. Along a chic chunky gold chain, she'd strung a thick square locket; the effect was classic and a little punk-rock at once. What was in the locket? A picture of her gorgeous husband, Patrick? Their at-least-as-gorgeous children? Reader, what was in there was lip gloss—a sheer *** and the perfect brick red. "It's refillable!" she whispered, dabbing at my lips ever so lightly.
I would full-on have bought the necklace even if it didn't contain the lip gloss, but Dempsey is a lip color master—she mixes color in a way that truly any skin tone looks good in any shade. (I, for example, can't really wear red, but this one lights up my whole face.) Made with shea and cacao butters, plus coconut and avocado oils (all organic), the glosses are ultrarich and moisturizing, too; you can layer them just the way you might layer some hefty gold chains.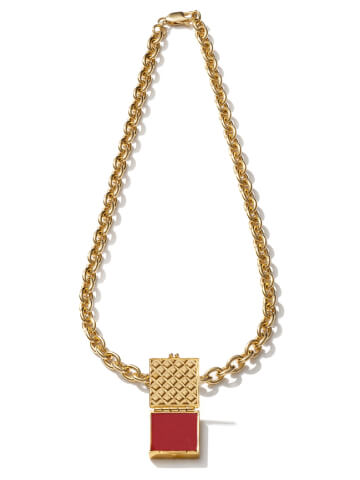 Jillian Dempsey
Lip Locket Necklace
goop, $785
SHOP NOW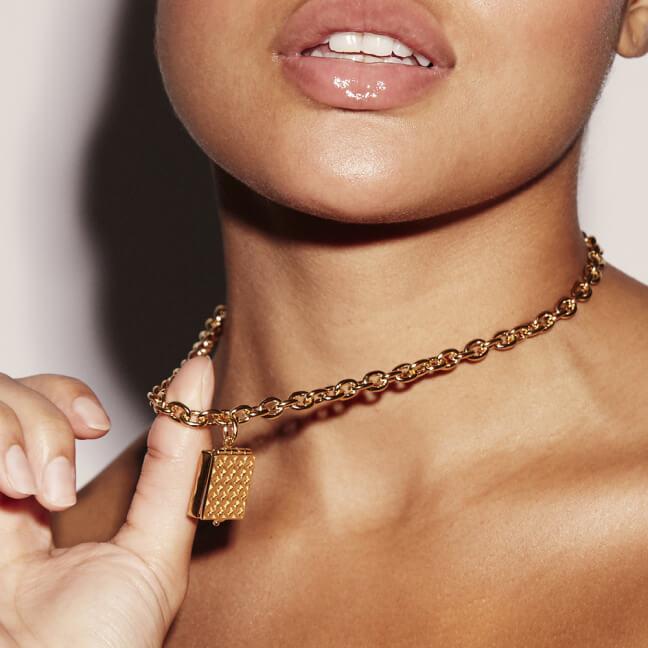 People love a double cleanse; I generally do not. But this Japanese-by-way-of-Paris face-wash-and-mask combination exfoliates first, then goes in with major moisture and antioxidants to leave your skin beautifully textured, silky-soft, and radiant. I do it twice a week or so, when I take a bath before bed. One half of the enchanting couple who run DAMDAM is French, the other, Chinese American, and together they make the clean, high-performance, exquisitely packaged line in Japan using regenerative farming techniques. I start by wetting my skin in the bath, then exfoliate with the mix of konjak root granules, licorice root extract, tea tree oil, and willow bark: It softens your skin in seconds. Then I smooth on the mask, which is both moisturizing and glow-inducing, with a combination of coconut oil, vitamin C, and kaolin clay. They feel just as incredible going on as they do splashing off—and they leave my skin looking unbelievably well-rested by morning.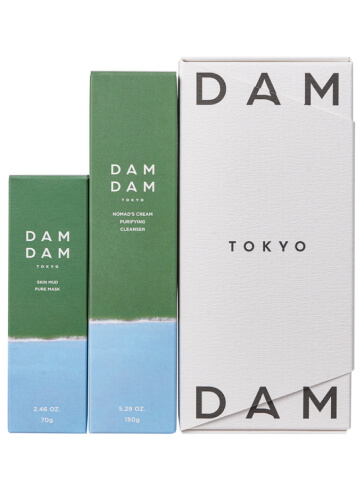 DAMDAM
Osoji Cleanse Ritual Duo
goop, $86
SHOP NOW
The weekend of Jean-Luc Godard's 1967 film Weekend is not a weekend anyone wants to have, ever. (The sun-splashed romp through the French countryside progresses from murders and car wrecks to cannibalism.) But whether you align with its prescient and ever-more-relevant condemnation of capitalism or you grieve with its heroine over her burnt-to-a-crisp Hermès bag, Le Week End, a new perfume named for the film, will charm you nonetheless.
An airy mix of honeysuckle, lime, cut grass, and green woods, it's the brilliant work of the perfumer Sarah Horowitz-Thran, whose entire Summer Hours line of scents is enchanting (especially in the dead of winter). Every time I wear it, someone asks me why I smell so good; it makes me feel summery and weekendish even when it's a Tuesday in December.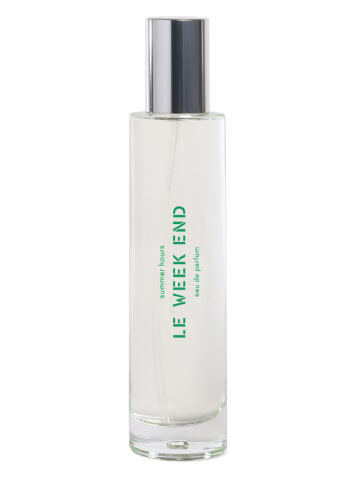 Summer Hours
Le Week End
goop, $120
SHOP NOW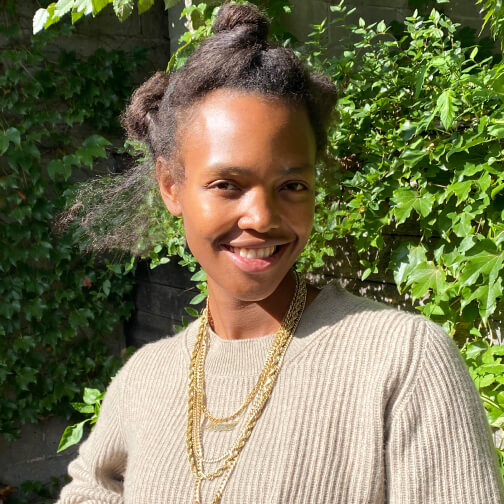 Megan O'Neill
associate beauty director
"
I love the oat milk cortados at Sey, my neighborhood coffee shop, but the real reason I go is it's the coolest place on earth. Every morning I walk in to an explosion of beautiful tattoos, clompy boots, incredible hair—the barista's chic close crop screams "I'm so comfortable in my skin you don't even know"—and other styles so daring and self-expressive that more than once I've surreptitiously snapped a photo for future outfit inspiration. The best is the makeup. It's like every person there is or lives with a makeup artist. There are sleepy morning lids hazed with pale sparkly purple, smudgy liner-etched eyes that make me think of smoky nights out in Paris, and, recently, a chunky cat-eye that inspired me to do my own version the next day. I used this brilliant kit—you get the world's best liquid liner and two creamy eye tints in shimmery peach and pale umber, plus a fluttery mascara. It's so easy to do: I outline my eyes—just tracing along their natural curve, staying close to the lash line to keep the inky-black line as even as possible—then add a quick thick upward flick at the corner of each eye (the liner's tip is amazingly precise, and when the pigment dries it's practically smudgeproof). Other mornings, I opt for a floatier vibe: I layer the two eye shadows together into an ethereal semimatte rose gold to offset the grittiness of my ancient Carhartt jeans. I'm not typically a mascara girl, but the glossy plumped lashes this one delivers are just next-level. Either way, I'm now sipping my cortados (out of Sey's compostable cups) feeling every bit as Sey-worthy and comfortable in my skin as the knowing barista.
ILIA
The Eye Set
goop, $56
SHOP NOW
"What do you want for your birthday?" my mom wanted to know. "Turmeric," I said. She didn't blink—anyone in my orbit knows I love the antioxidant superfood in any form, whether powdery and fragrant as a spice to stir into bubbling stove-top curries, infused as a natural food dye to tint a batch of cake frosting the prettiest amber, or, now, blended into this scrub that leaves my skin glowing, silky, and as smooth as the time I visited a hammam. In a hot shower, I dip into the big tub and help myself to a generous mound of the mud-colored scrub inside (I love that it looks and feels like something straight from the earth yet leaves no mess behind). I massage it over my limbs—gently exfoliating rose hip seeds and sugar granules polish away roughness at my elbows and knees, while aloe vera, turmeric, and other active botanicals moisturize and replenish every inch of me—and close my eyes as the steam closes in around me. It's pure magic. I emerge from the bathroom refreshed, renewed, smelling faintly of lemon and cedarwood oils, and totally turmeric-charged.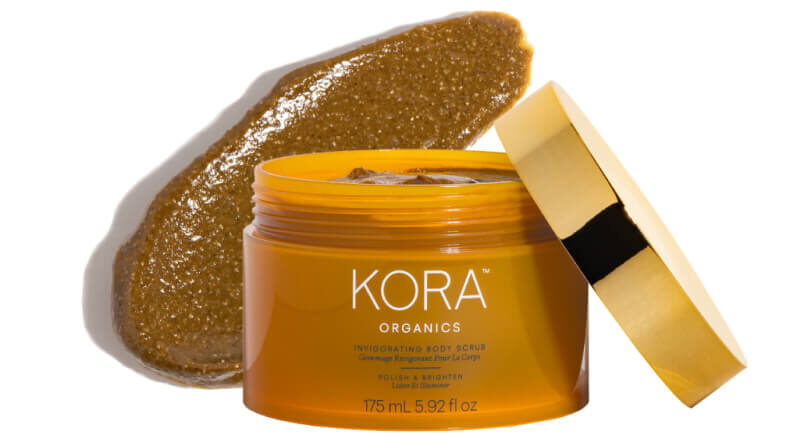 KORA Organics
Turmeric Invigorating Body Scrub
goop, $60
SHOP NOW
On one particularly brisk fall day in Woodstock, we hiked up Overlook Mountain, a red spruce- and balsam-fir-blanketed trail that's more than worth huffing your way to the top of. Looking out at the glorious expanse of the Catskills below, I suddenly realized how thoroughly chilled to the bone I was. On the way down, the big gusts of wind swirling the leaves around were less refreshing—and decidedly more freezing—than on the way up. The ride in the car warmed me a little, but the only way to restore me to equilibrium back home was a steaming-hot bubble bath. I'd been waiting to try this handmade one, and truly, it warmed my soul—and I've been using it ever since. It's gloriously frothy (and clean!—so I feel good when my one-and-a-half-year-old sometimes joins me in the foaminess), and it smells so enchantingly of lemongrass and roses that I never want to get out of the tub. If you're someone who's trying to strengthen a gratitude practice, know that soaking in this jojoba-oil-infused bath makes me feel like a queen and reminds me of how much I actually have. I keep the giant (recyclable and reusable) glass bottle out on display for everyone to see—it's too gorgeous not to.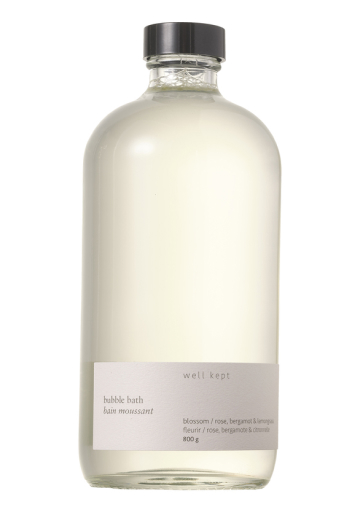 Well Kept
Blossom Bubble Bath
goop, $42
SHOP NOW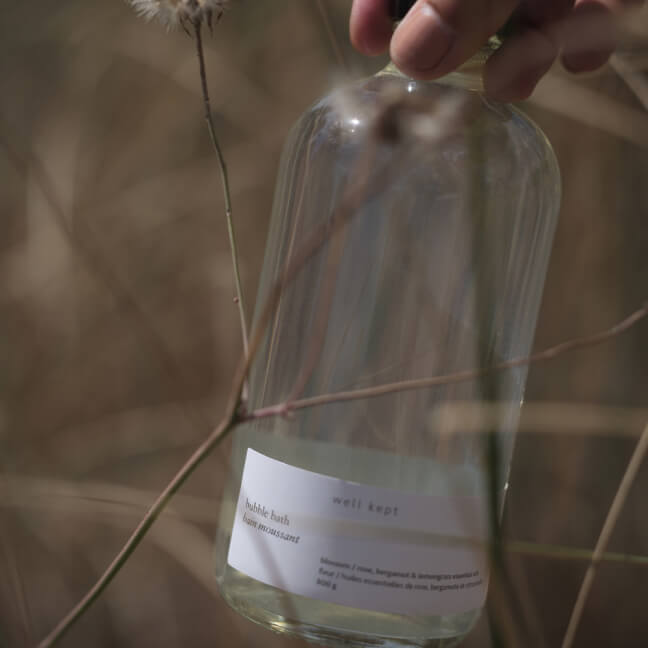 Unexpected flourishes are so ***: An anklet in winter. A gently mussed topknot at a black-tie dinner. Juicy, gleamy summertime lips against a downy coat. These glosses are the absolute juiciest—the shades remind me of tropical fruits, but they smooth on sheer and deposit the perfect effortless sheen. Both Dream, a sleek rose gold, and Coconut, the prettiest milky pink, are infused with rose-seed and avocado oils, which leave my lips plumped, thoroughly moisturized, and deeply juicy for hours. The winningest combination: the subtle rose or milky pink against the removable faux-shearling collar on this sick Italian leather jacket.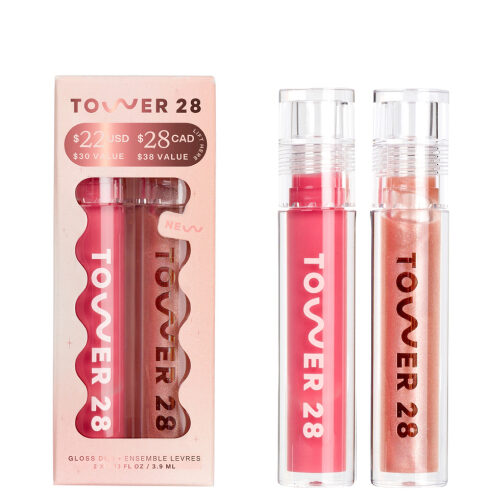 Tower 28 Beauty
Dreamy Gleamy Holiday Lip Gloss Duo
goop, $22
SHOP NOW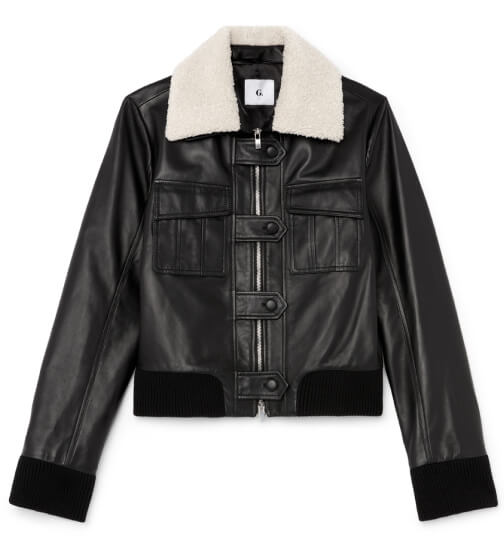 G. Label by goop
Typhaine Sherpa-Collar Leather Jacket
goop, $1,495
SHOP NOW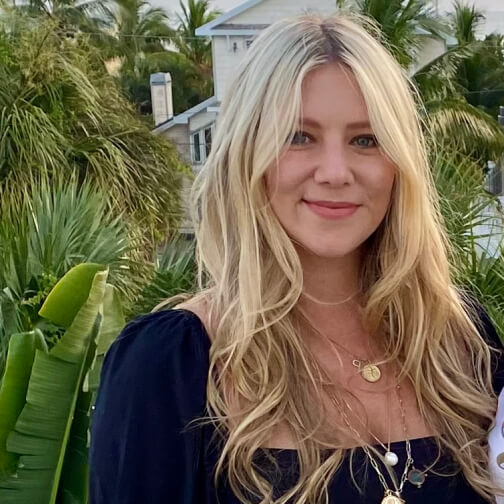 Brianna Peters
associate beauty editor
"
After an unfortunate checked-baggage incident last year involving shredded clothes and globs of favorite beauty products everywhere, I've become something of an expert at packing—I fit everything I can't bear to be without in only a carry-on and tote bag. Right on time, my must-have, good-hair-day-guaranteed essentials from Crown Affair now come in adorable TSA-approved sizes. The softening shampoo and silkifying conditioner are deliciously extra-jumbo minis—the set's lasted me through a weeklong trip to Italy, four days in Spain, a weekend in Cleveland, and a bachelorette party in Nashville and still has plenty left to make it through the holiday season and beyond. The tiny hair oil really lasts, too—a little goes a long way (I use just two drops to smooth flyaways and fully zhuzh my ends). I've already bought some sets to give as gifts—it makes the best present for just about anyone—but since I know some notorious hair-product thieves, they're getting it first.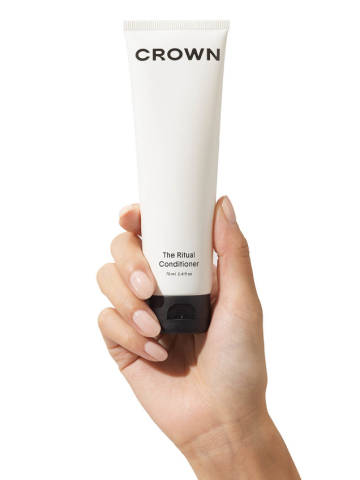 Crown Affair
The Mini Shampoo,
Conditioner, and Oil Set
goop, $60
SHOP NOW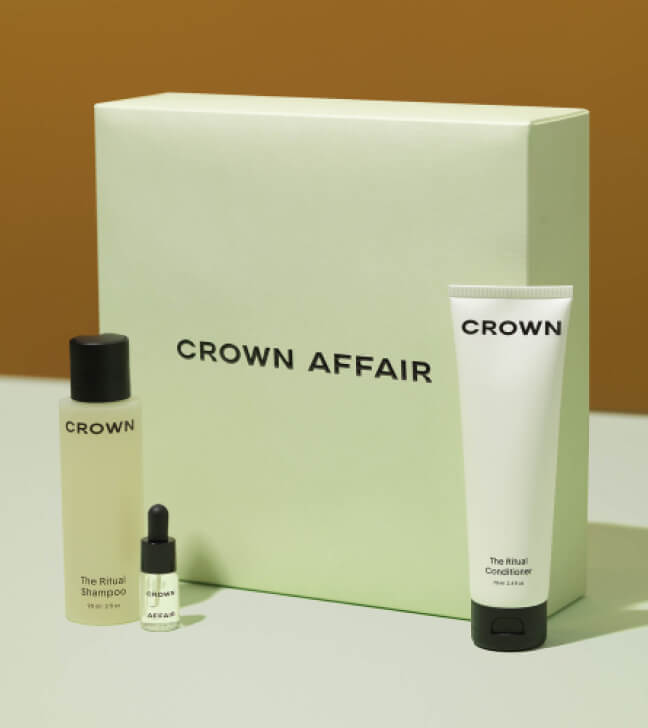 I've been saving time (and mental energy) and minimizing morning-decision fatigue by sticking with a foolproof signature makeup look: tinted SPF, brow gel, a swipe of mascara, and a single color on my lips, cheeks, and eyes. This cutest-ever makeup kit has made the look even easier because it delivers all the color: You get Gucci Westman's bestselling highlighter stick, blush stick, and lip gloss, all in Petal, my favorite shade, full stop. It's the prettiest dusty rose that gives the best shimmer-and-flush glow—a single swipe brightens my entire face and makes my cheekbones pop. It takes me less than a minute to dab on all three and, right away, I look better—naturally flushed and impressively dewy.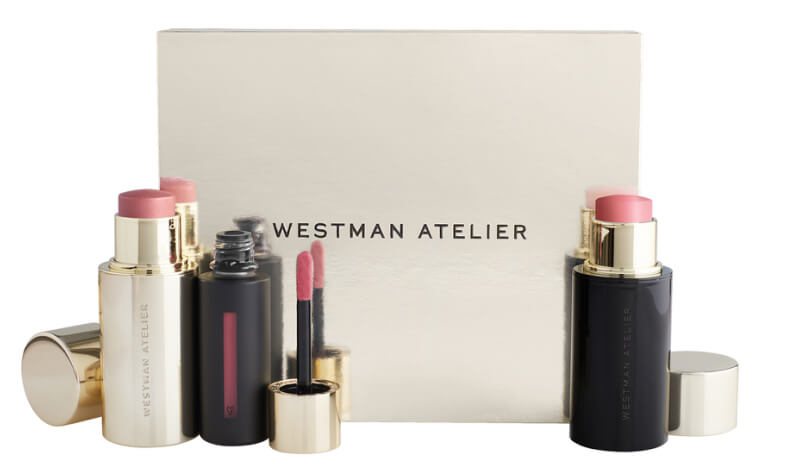 Westman Atelier
The Petal Edition
goop, $134
SHOP NOW
And these are the makeup brushes to end all makeup brushes. This limited-holiday-edition brush collection from Westman Atelier in a chic, gold-lined red cylinder comes packed with every brush you could ever need: the newest liquid blender brush, a foundation brush, a concealer brush, a blending brush (perfectly angled to smooth on highlighter and bronzer to sculpt and define my cheekbones), a powder brush, two eye-shadow brushes, and a lip brush. Westman has designed each brush, so besides feeling brilliantly plush, sumptuously soft, and impossibly fluffy (each one looks like a work of art, having been handcrafted of hardwood birch in Japan), they make applying blush, highlighter, lip color, eye shadow, concealer, foundation, or powder pretty much foolproof. It's a luxurious, extravagant gift—for yourself, or someone you really, really love.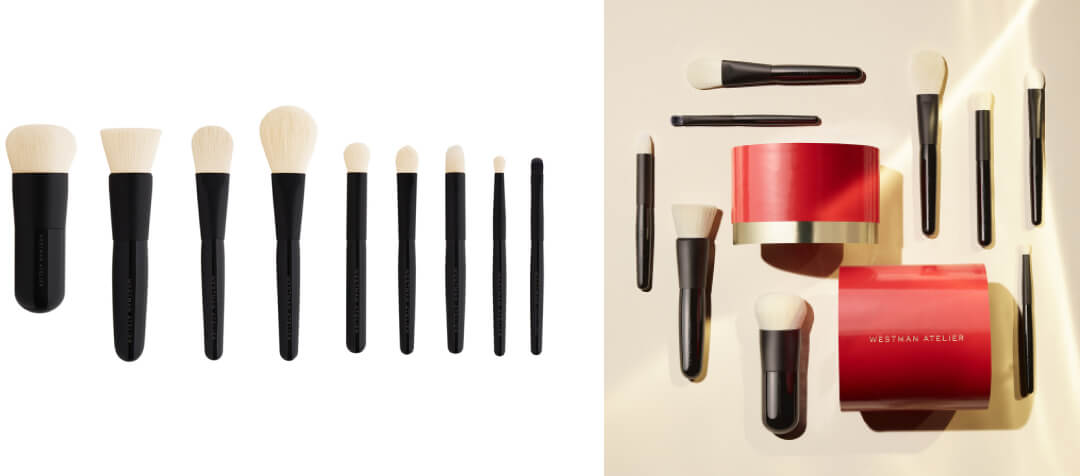 Westman Atelier
The Holiday Brush Collection
goop, $575
SHOP NOW
Strong scents give me an instant headache, but I love perfume, so I'm always on the hunt for something fresh and barely there. I found the perfect fragrance years ago, when I tried my first Crown Affair product—the hair oil. Since then, I've been obsessed with the scent, which is in every one of the products: It's an uplifting cocktail of bergamot, yuzu, and lemongrass—citrusy, crisp, and herbal—I just love it. Now they've bottled it into the best-ever hair perfume in the world. I spray a little cloud over my hair every morning and I swear I'm instantly in a better mood. It's so subtle, yet it lingers all day, and I've never gotten more compliments. Even though it's a hair perfume, I guarantee you'll want to spray it everywhere—on pillows, in the living room before guests come over. I've been using it for a month and already I'm down to half a bottle.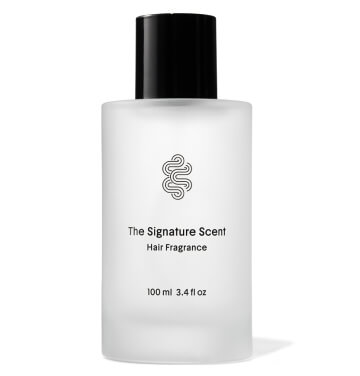 Crown Affair
The Signature Scent
goop, $86
SHOP NOW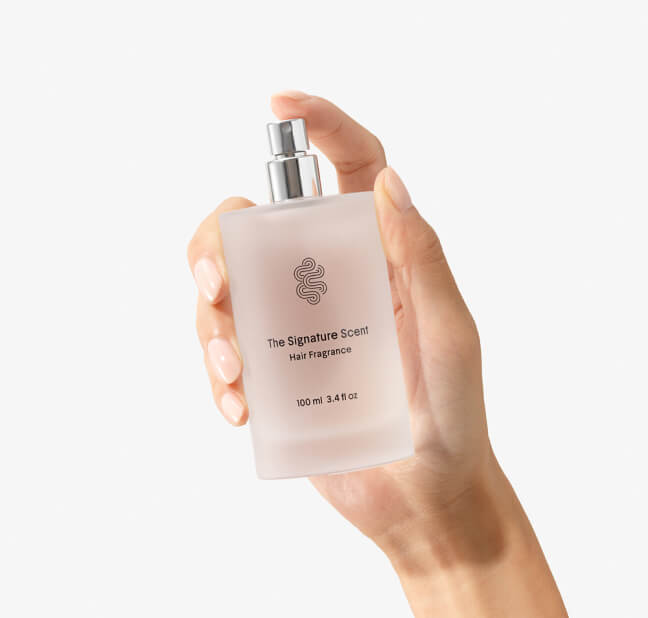 SHOP ALL BEAUTY EDITORS' PICKS
More Beauty Editors' Favorites
New Beauty Editor Obsessions for November
New Beauty Editor Obsessions for October