Bringing 'Easy Come Easy Golf' to Switch, a Potential Steam Release, Chances of a Physical Version, and More – TouchArcade
It has been nearly two years since Easy Come Easy Golf (previously Clap Hanz Golf) released on Apple Arcade. I spoke to the team at Clap Hanz then about the game, working with Apple, the developer's first release outside PlayStation, and more. Since then, a lot has changed including the game name, in-game mechanics, and we even had Easy Come Easy Golf hit Switch. I had a chance to talk to the team at Clap Hanz about em>Easy Come Easy Golf, new mechanics, a potential Steam version, and more.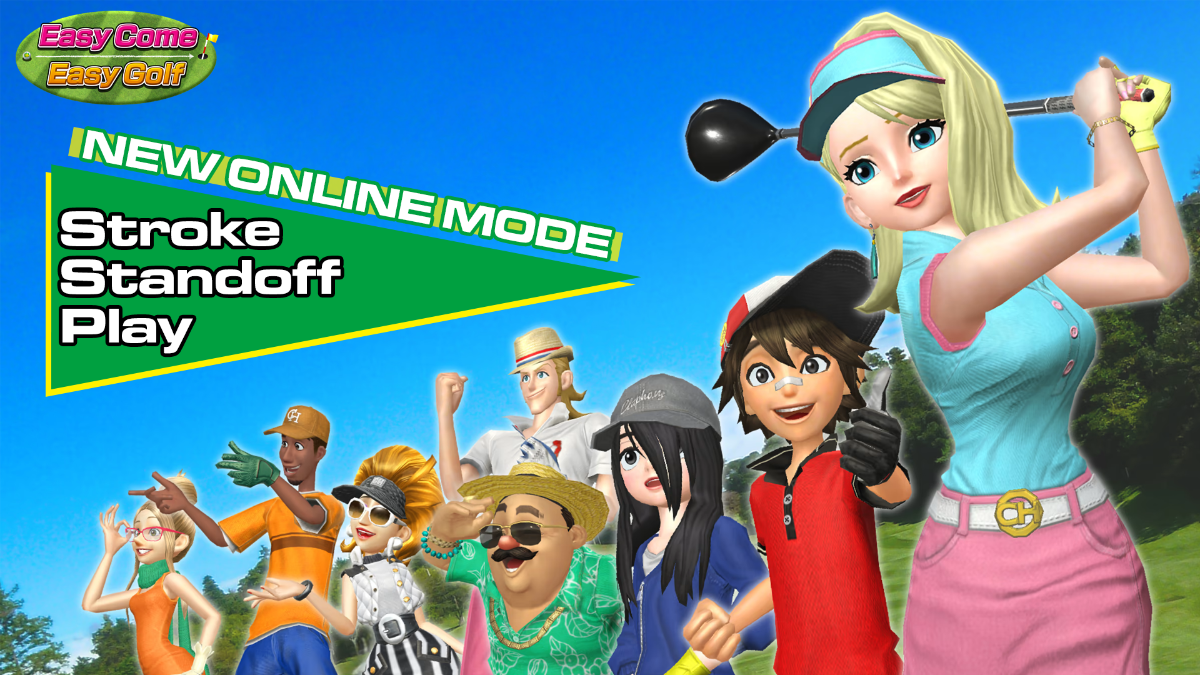 TouchArcade: Since we last spoke, you have launched Easy Come Easy Golf on Switch and renamed the game on Apple Arcade. How has the experience been working with Switch hardware?
Clap Hanz: It has been a very exciting experience since it is our first-time self-publishing a game for console.
TA: What led to the name change on Apple Arcade?
CH: The name change was due to a change in mindset when it comes to promoting a game.
The previous name was chosen to showcase our strength as a game developer with extensive experience in developing golf games. However, with the release of the Switch version, we wanted to shift the focus to promoting the concept of the game itself, hence the name change.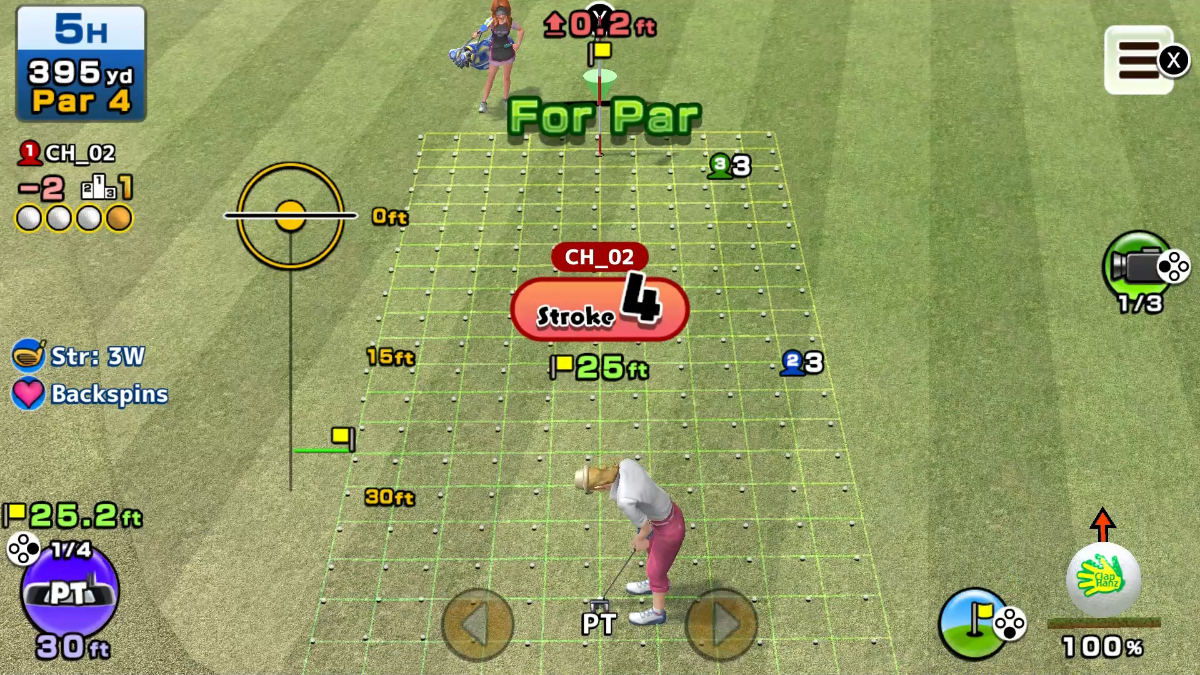 TA: How has the response been to the Switch version so far?
CH: Many players have uploaded videos of themselves performing awesome shots and we are thrilled to see that. We hope that players will continue to post videos of their amazing shots.
TA: How has it been updating the game on Switch and Apple Arcade together?
CH: The game is being developed with Unity, so there aren't many difficulties and we remain equally grateful for players that play the game on both platforms.
TA: Can we expect a physical release in the future?
CH: We are currently observing the responses for the digital version, so we will need to put some thoughts into the possibility of a physical release.
TA: When I interviewed you before, you spoke about the new shot system compared to the old three tap system. Now the game has both. How has the response been to that?
CH: We actually conducted a survey regarding the preferred shot system on twitter and close to 80% of the respondents actually preferred the "Triple Tap (aka 3-click swing)"! Prior to the survey, we were actually expecting the results to be more balanced however it seems that many players prefer using "Triple Tap" so we are glad that we were able to implement it into the game this time.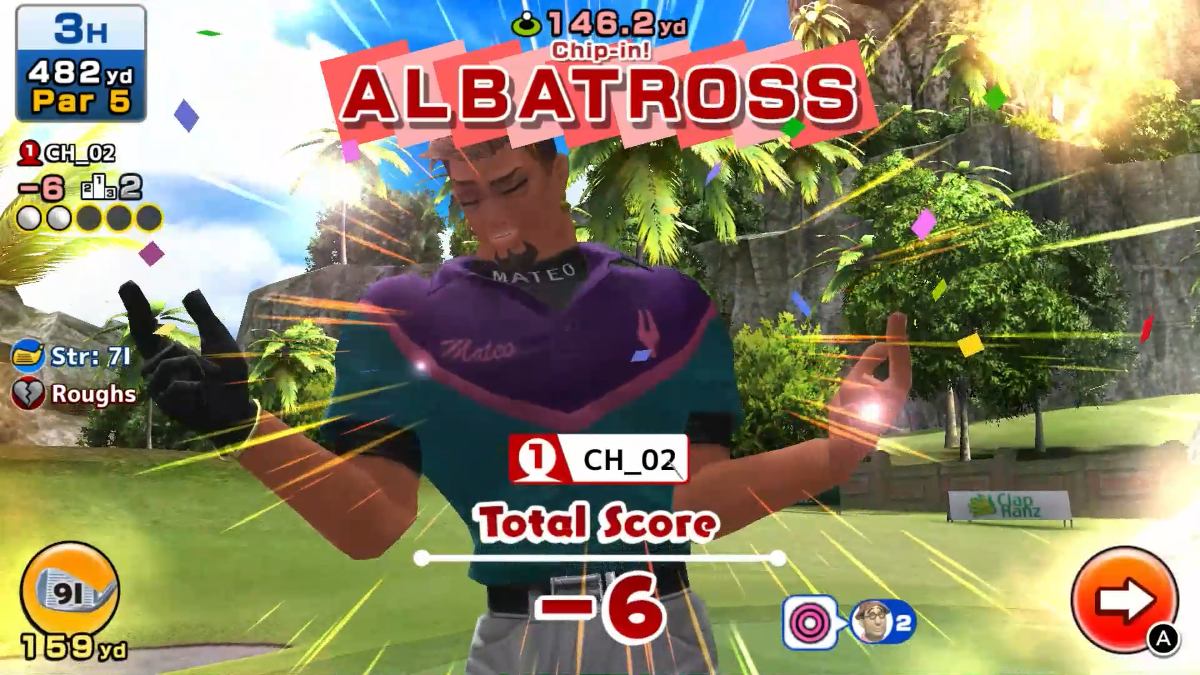 TA: Will the Switch version be updated to offer a higher frame rate mode in the future?
CH: We currently do not have any plans to support a higher frame rate mode.
TA: Are there plans to bring Easy Come Easy Golf to Steam or other consoles in the future?
CH: We were able to release on the Nintendo Switch so there is definitely possibility for releases on other platforms. We will need to give it some thought.
TA: Are there any plans for paid DLC?
CH: It would be great if we can do that! However, the game is currently being offered as both a subscription service as well as a console digital version. We will need to think about how we can balance it for both platforms before implementing any form of paid DLC.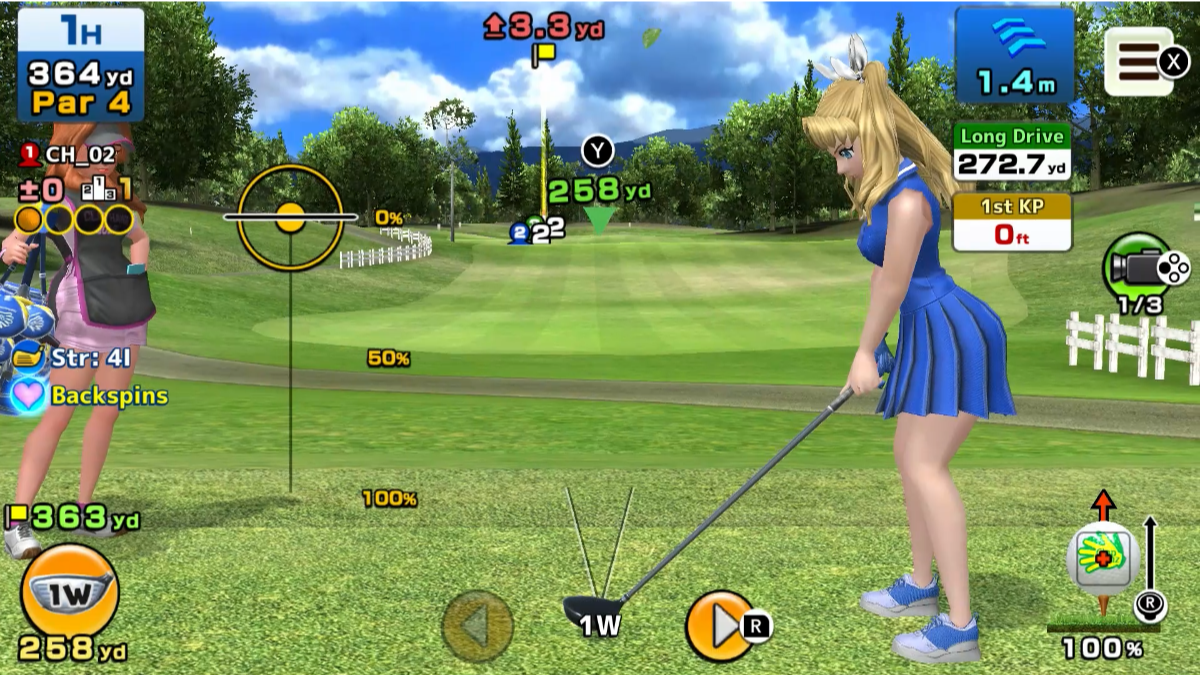 TA: What led to the decision to bring Easy Come Easy Golf to Switch rather than PlayStation where you have released games for a very long time?
CH: We know first-hand that the PlayStation is a great platform. On the other hand, it is also true that there are also many players who enjoy playing games on other platforms.
As a game developer, we believe it is natural that we want more players to enjoy the games that we create. This was one of the reasons why we decided to develop the game for other platforms.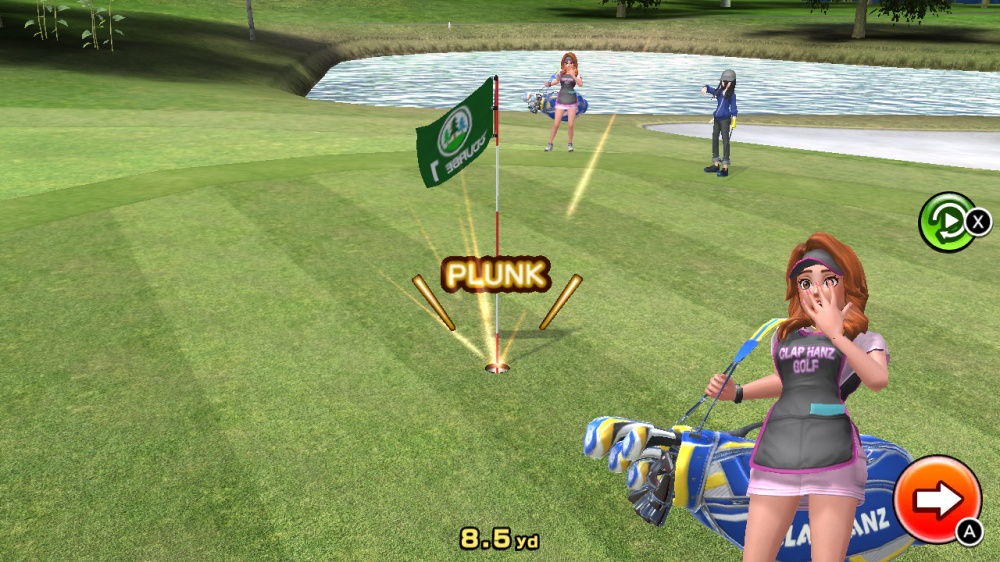 Another reason is the fact that the Switch is a portable gaming device that would allow a similar gaming experience compared to Apple Devices.
We'd like to thank the team at Clap Hanz for their time here and to Matthew Finneman for facilitating this interview.