'Dariusburst CS Core', 'Arkanoid Eternal Battle', Plus More Releases, News, and Sales – TouchArcade
Hello gentle readers, and welcome to the SwitchArcade Round-Up for October 27th, 2022. It's Thursday, and perhaps most importantly it is the last Thursday in October. That means we've got almost thirty new games to look at, and I'm sure there will be some stragglers to catch up with tomorrow. We've got summaries of everything on the schedule at the moment, plus a bit of news and the usual lists of new and outgoing sales. Let's head on in, as it's an extra big-pants version today.
News
Hide 'n Seek Game 'Obakeidoro' is the Latest Switch Online Trial
This is an odd pull. From now until November 1st at 11:59 PM PT, Nintendo Switch Online subscribers can download and play the multiplayer hide 'n seek game Obakeidoro for free. If you enjoy it and want to keep it, you can buy it for half-price until November 13th. This trial coincides with the arrival of some Castlevania DLC for the game, so it all kind of makes sense from a certain point of view. I didn't love this game back when I reviewed it, but maybe I'll revisit it and see if it has seen some improvements.
New Releases
Dariusburst CS Core + Taito/SEGA Pack ($29.99)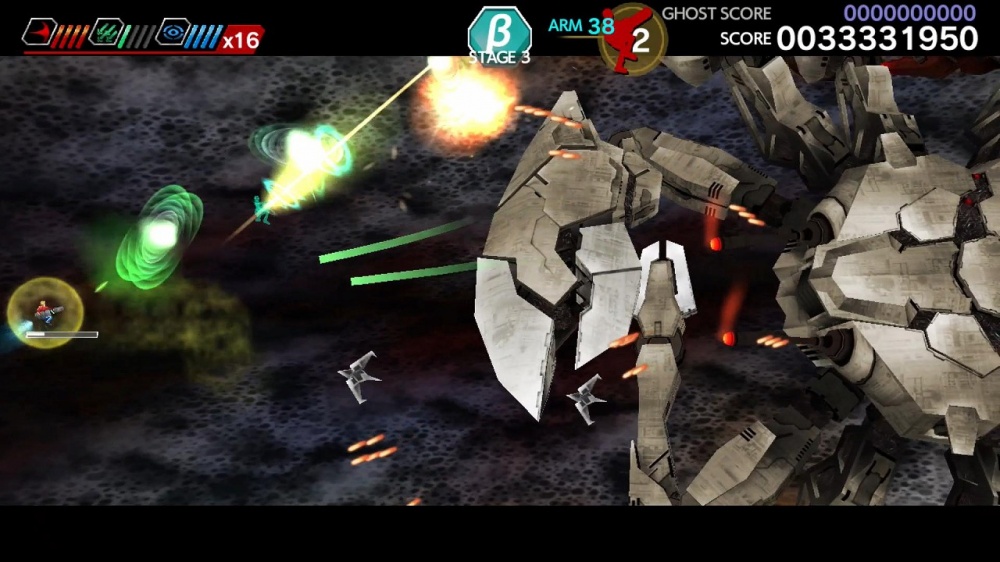 See, and you probably thought Taito was out of Darius games to rerelease. Nope! Here's Dariusburst CS (aka Chronicle Saviours), the home version of the arcade game Dariusburst Another Chronicle, which was previously ported to Switch. This fits the Switch screen dimensions better, has more content, and includes some bonus content that involves other Taito characters and some of SEGA's characters. Really just here for the biggest Darius fans, I think.
Arkanoid – Eternal Battle ($29.99)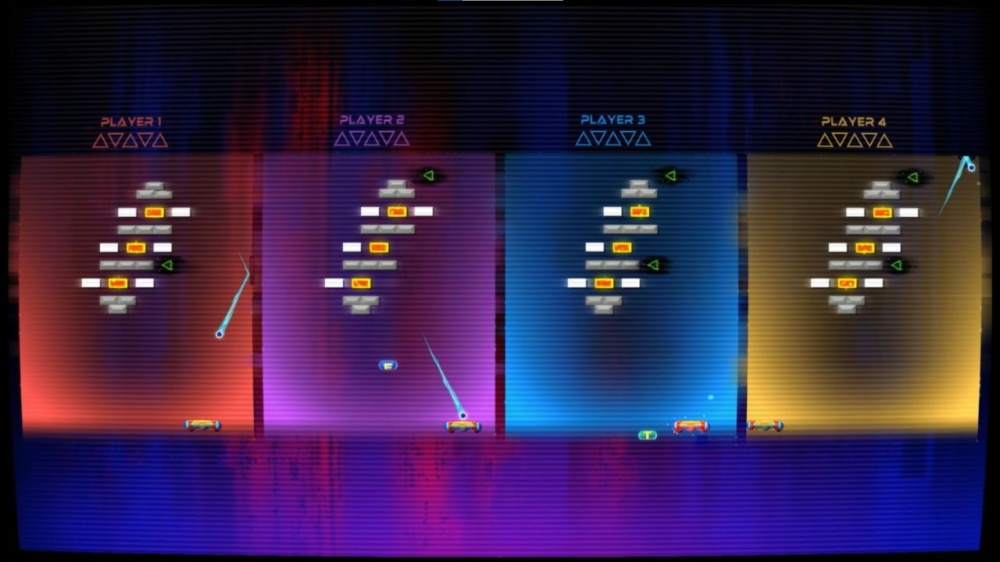 I like developer Pastagames and I like Arkanoid, but even I'm kind of flinching at thirty bucks for a brick breaker in 2022. So what does it have to offer over the rest of the pack beyond the name? The main selling point seems to be multiplayer. It has support for up to four players locally and up to twenty-five online, and that could certainly be a lot of fun. There are also a couple of single-player modes for those who just want the solo experience, with new power-ups and spacewalls to mess with. The ultimate decision is yours, friends.
Live by the Sword: Tactics ($24.99)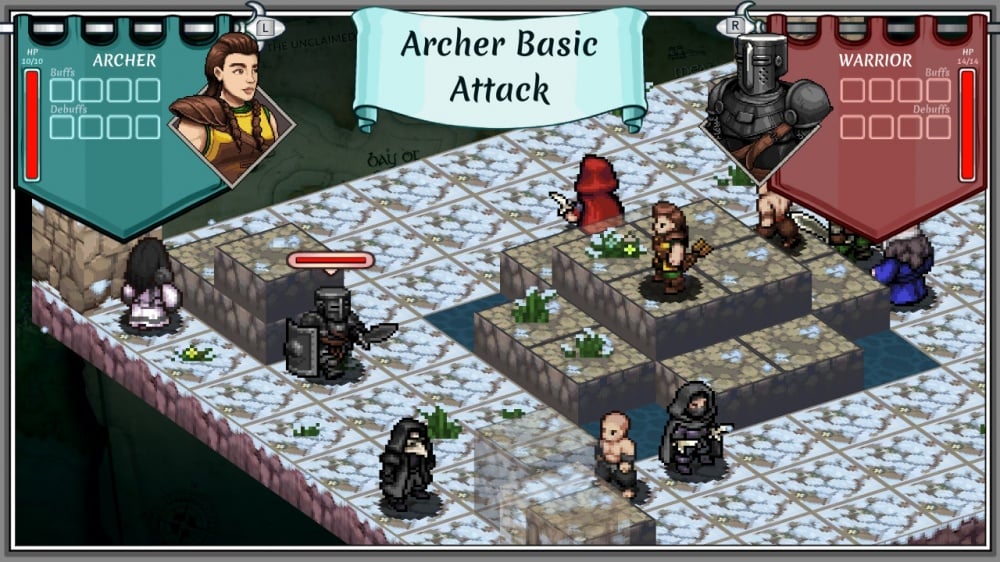 On the hunt for another turn-based tactical RPG to hold you over until Tactics Ogre releases in a couple weeks? This one might be worth considering. It has that isometric viewpoint all the kids like, and has a variety of modes to play. You've got a standard story to play through, a roguelite spin on the genre, a scenario mode, and multiplayer battles via local and online play. There are seven different job classes, and they each have six different abilities you can use. You can only bring four of those abilities into battle, so you have to make some choices about your build. This one has more than a few fans over on Steam, and I imagine it will find a receptive audience on Switch so long as the Tactics Ogre train doesn't slam into it too hard.
Arcade Archives Ordyne ($7.99)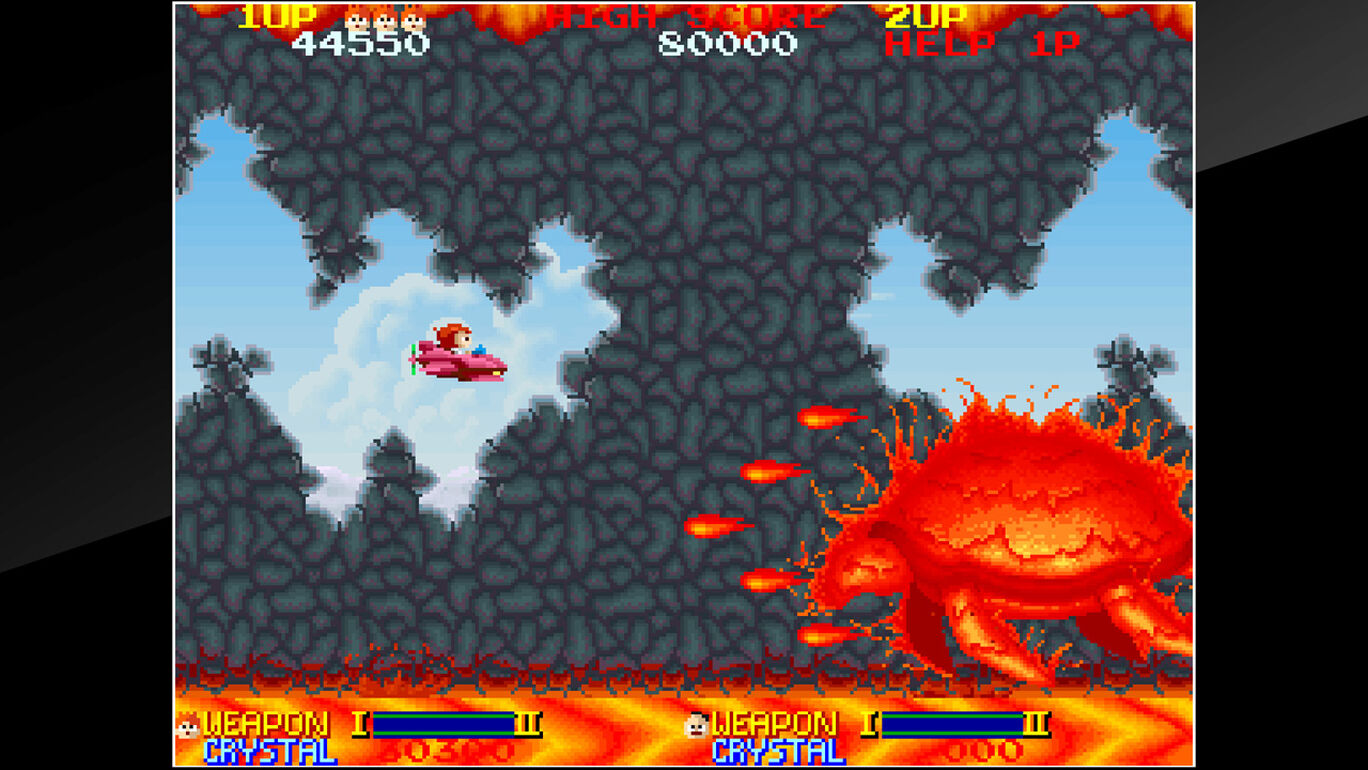 It's Namco time in Arcade Archives again, this time bringing the 1988 side-scrolling shooter Ordyne into the fold. Western gamers will probably know this best from its TurboGrafx-16 release, and you know when a game is best known for a TG-16 release that it's at least a little obscure. It's a decent shooter with an attractive presentation. Hardly a must-have or anything, but shoot-em-up fans will enjoy it.
Brewmaster: Beer Brewing Simulator ($17.99)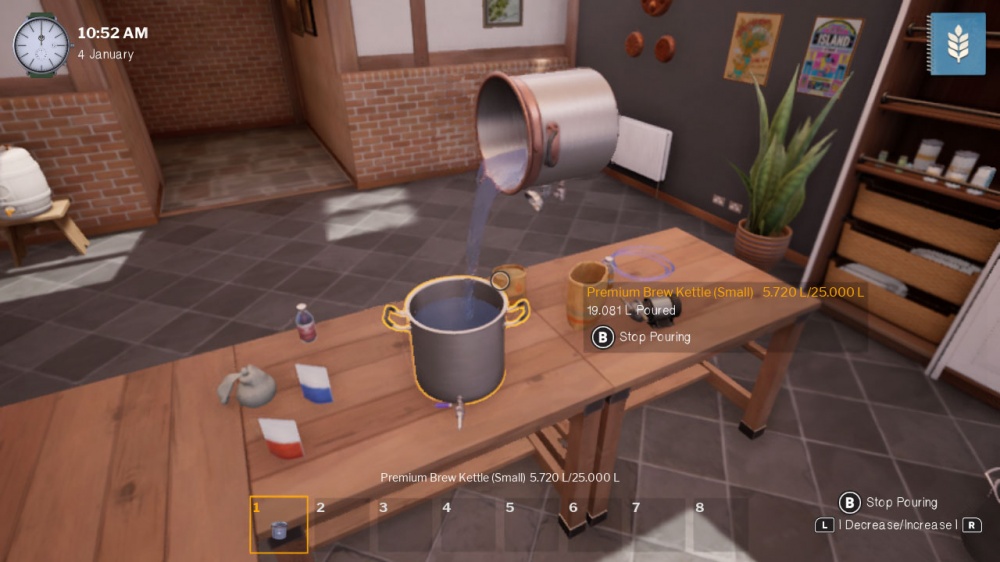 Take the popular Cooking Simulator, cut out some of the sillier stuff, and lean hard into the details, and you've got Brewmaster: Beer Brewing Simulator. You can play in a story mode where you have to work your way up, or jump to the creative mode where everything is already unlocked and you can just do what you want. If you have an interest in brewing beer, this could merit a bit of your attention.
Hot Springs Story 2 ($14.00)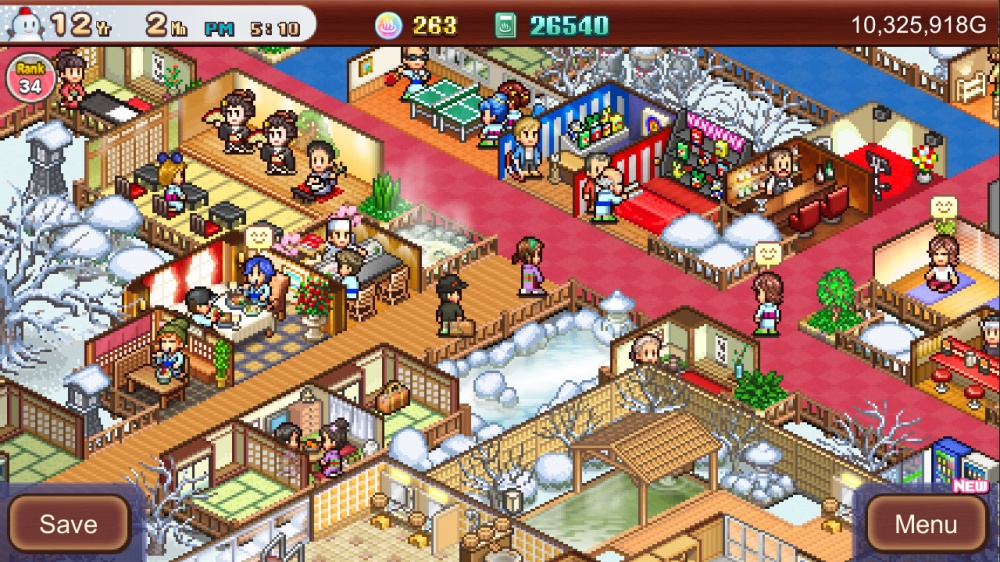 The trouble with Kairosoft's approach to making games is that if they ever revisit a particular theme it gets really murky as to what makes it worth buying. Anyway, this goes back to one of the publisher's earlier concepts for another go. It has some new baths and new features, and I suppose if you really loved the original there's no reason you wouldn't want another. I must as ever do my duty of informing you this is half the price on mobile and plays perfectly well. Do what you will with that.
Paradigm Paradox ($49.99)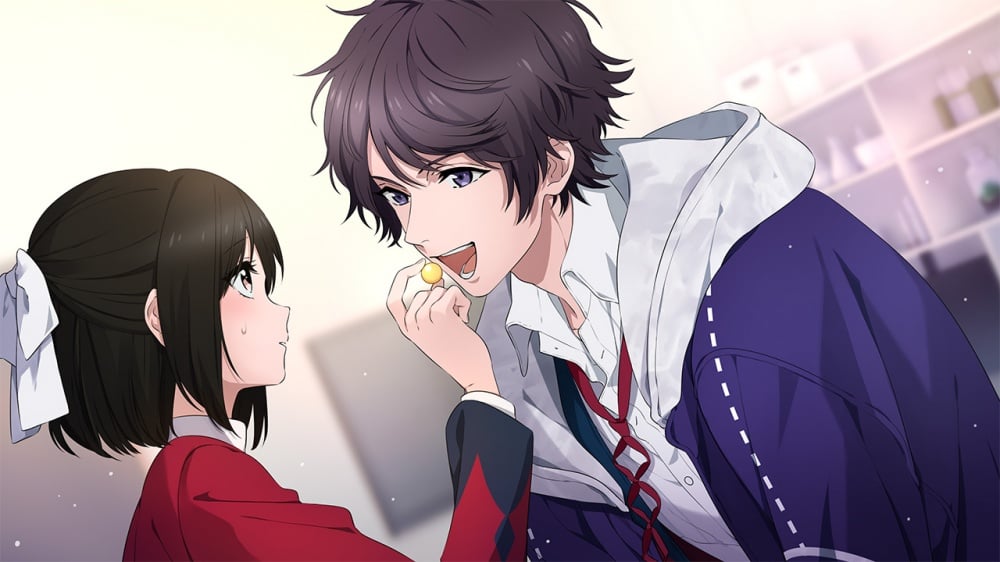 Visual novel time. This one is about a young woman who ends up becoming part of a magical girl team. There does not seem to be any obvious vectors in the premise for smooching handsome dudes, but something tells me it will find its way to it anyway. I mean, look at that screenshot. File that one under "Pictures taken just before smoochery".
Asterix & Obelix XXXL: The Ram From Hibernia ($39.99)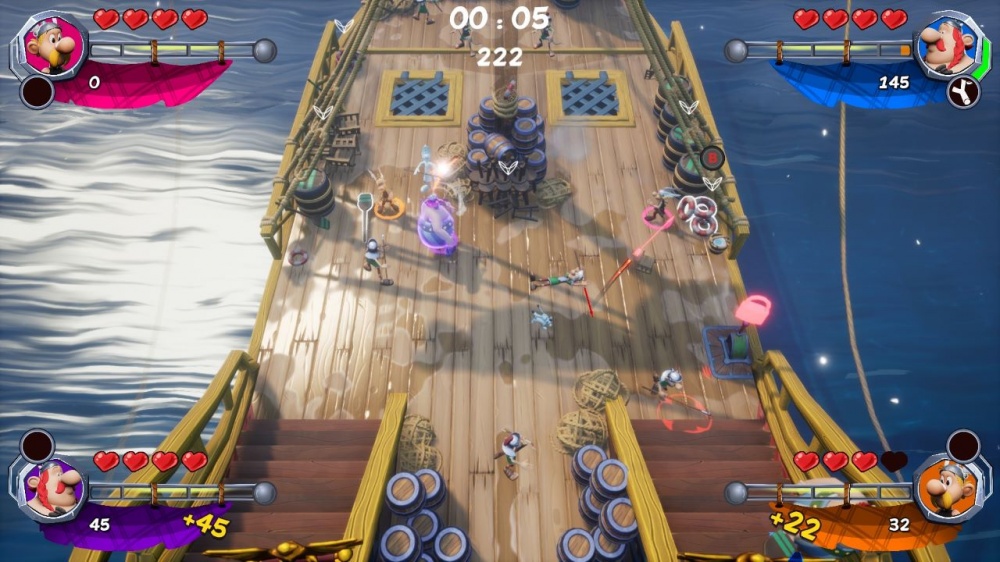 This one is an action-adventure game for up to four players locally, featuring the ever-popular comic characters. Explore six worlds, slapping and smashing any Romans you meet along the way, and tossing anything and everything you can get your hands on. I sure hope this is better than the last one. I'm not hopeful it will be, though.
Horse Club Adventures 2: Hazelwood Stories ($39.99)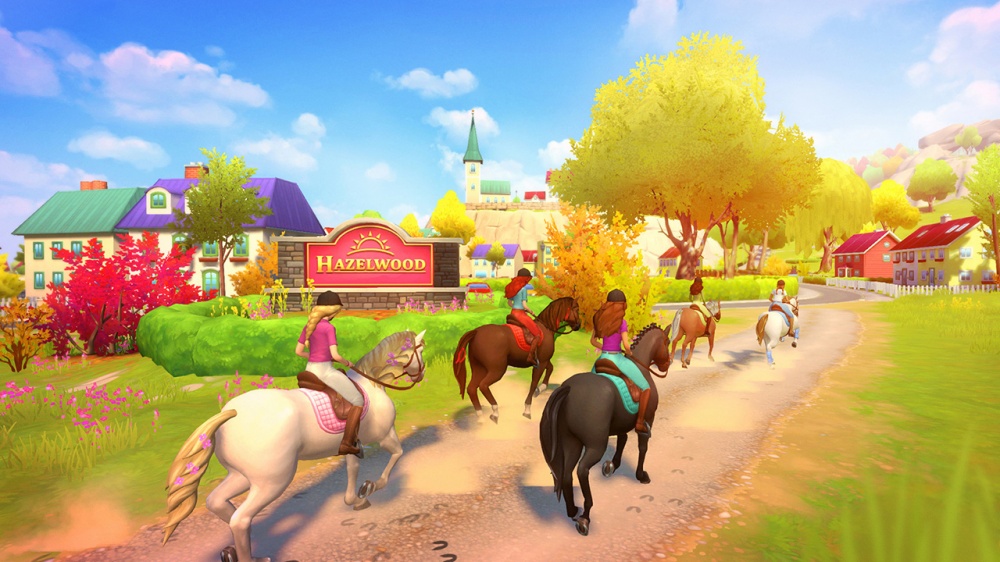 Here's another helping of Horse Club Adventures, and I'm sorry to say that I'm well past the point of being able to distinguish these. And that's okay! They're not for me. If you or someone you know enjoyed the first game, then you'll probably have a perfectly lovely time here. Take care of your horse, ride around, participate in events, and customize how your character and their steed look. If nothing else, it looks like a proper event.
A Winding Path ($6.99)
A stylish, hand-drawn adventure game that you can clear in a couple of lazy hours. It has decent puzzles and the novelty largely carries it through to its close. The rain has disappeared, and you go on a quest to bring it back in order to save your world. Not bad at all for the price.
Saturnalia ($19.99)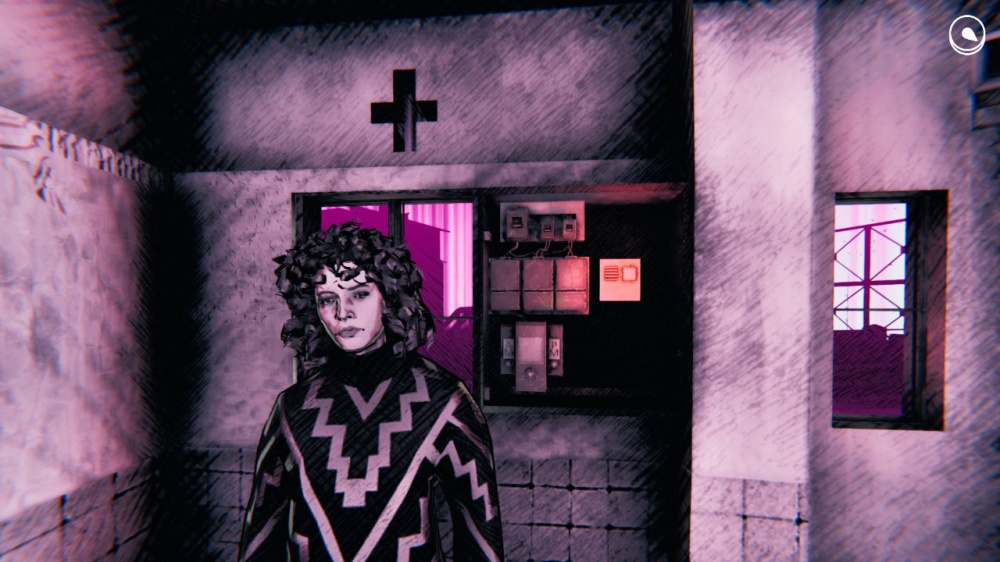 An interesting spin on the survival-horror concept. You have four different characters to play as, and the village you're exploring will change its layout each time all of them die. They all have their own reasons to be there and bring their own talents to the table, and there are a variety of missions and puzzles to tackle regardless of who you're controlling. The visual style is immediately striking, calling to mind those rotoscoped videos and games that were trendy for a hot minute thirty or so years ago.
Signalis ($19.99)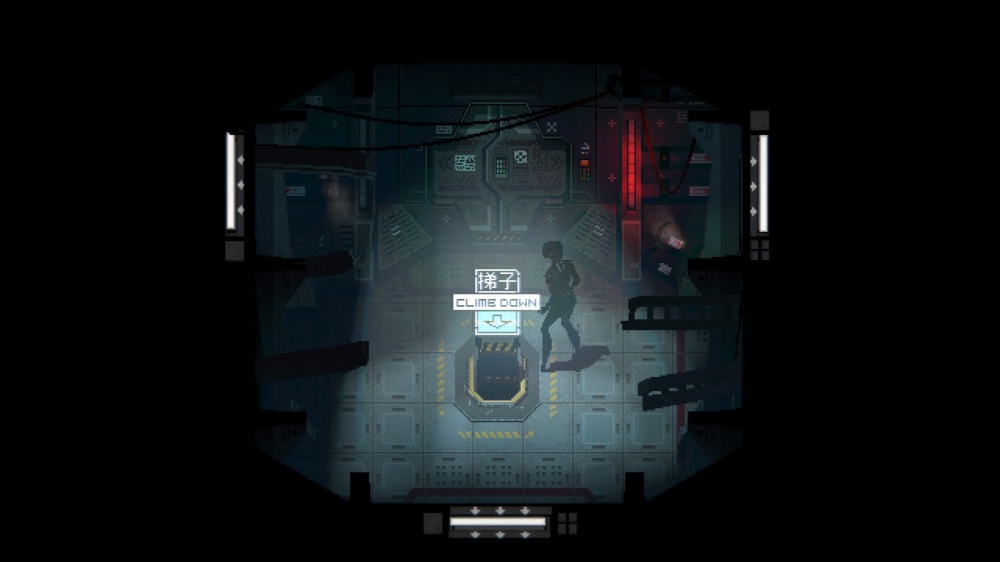 I sure hope you like horror games, because we've got a whole bag of them today. This is another survival-horror thing, but it's very different stylistically and mechanically from Saturnalia. It's set in the future where you wake up from cryogenic sleep and all kinds of things have obviously gone wrong. Try to find your lost partner while navigating all kind of strange problems, solving puzzles, and carefully managing your resources as best as you can. This one is getting some very solid reviews so far, and is probably something you should look into picking up if you aren't a chicken like me.
Buddy Simulator 1984 ($9.99)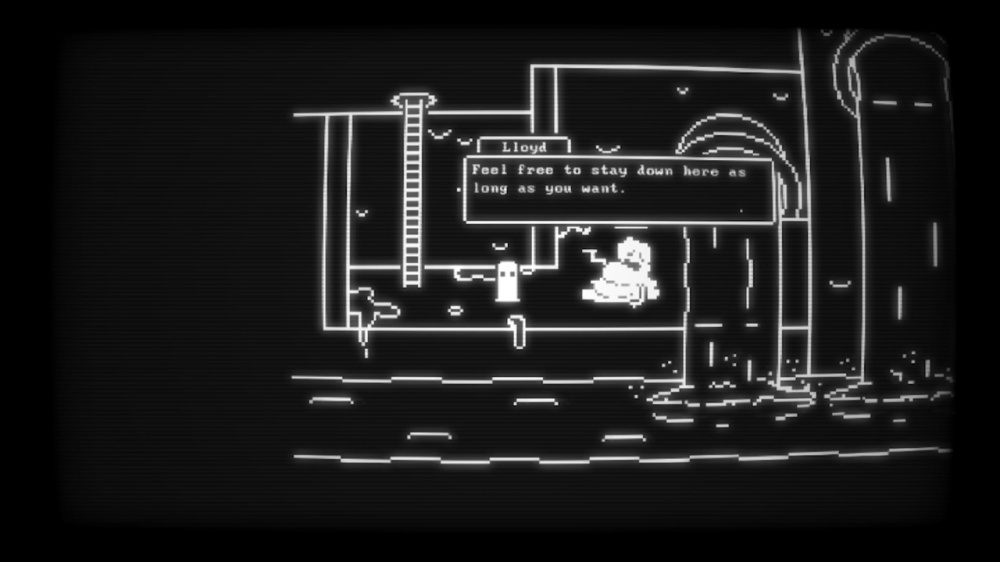 This game is really obviously a horror game and doesn't even try to hide it. But it apparently starts off benign, lulling you into thinking it's an AI buddy that learns and shapes itself according to your preferences. I'm guessing things go completely ca-ca at some point. From what I can gather the game has a strong start but eventually gets a bit repetitive after a while. Still seems to have a lot of fans, so if you like the whole meta-horror thing it might be something for you.
Synaxarion: Acts Part 1 ($4.99)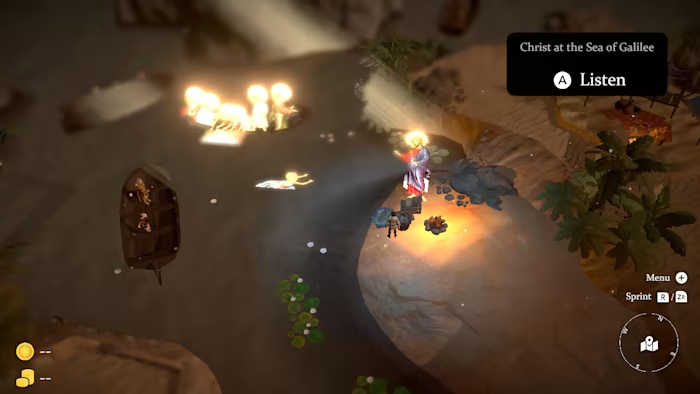 Gosh, we're a long way from censoring crosses and priests out of games. So yes, this is apparently a game where you play as a disciple of Christ and witness various things from the Bible. The game description reads like a sermon and half the screen shots just look like verses from the Bible. I feel like I'm flashing back to my childhood here, except I doubt there are any Chicken McNuggets waiting at the end this time.
The Pinball Wizard ($7.99)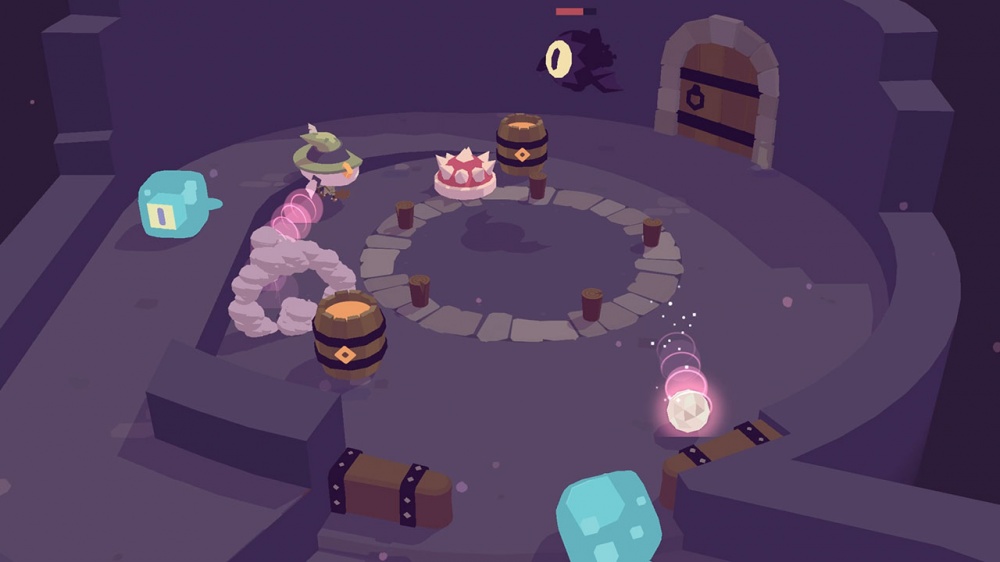 Oh hey, another Apple Arcade game. This one is actually quite reasonably priced, so if you enjoyed it on your mobile device and want it in a more permanent form, here you go. You play as a wizard that also doubles as a pinball. You have to survive long enough to reach the top of the tower. I enjoyed this one on my iPhone, enough that I might just grab it here.
Harmony's Odyssey ($14.99)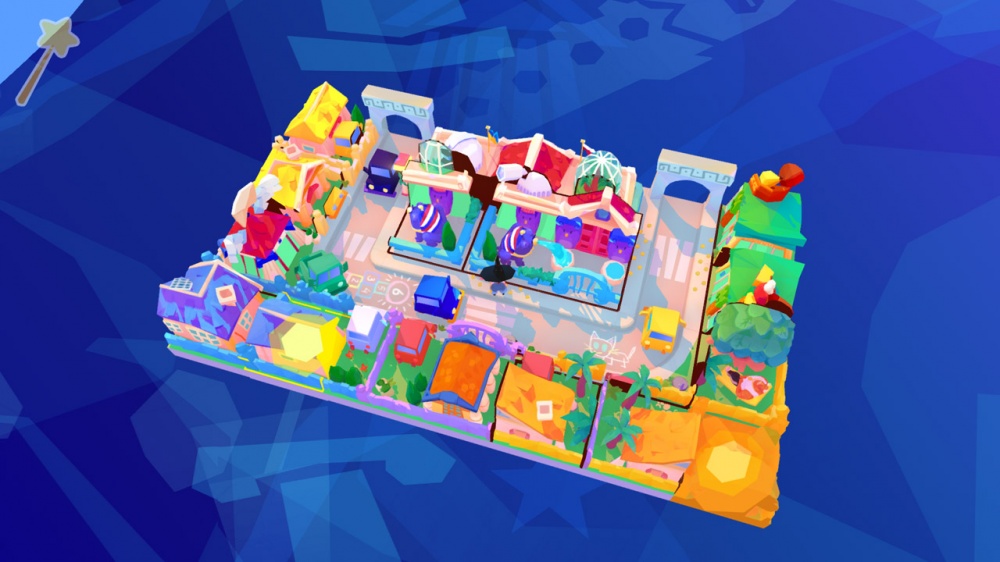 A colorful puzzle game where you need to rearrange pieces in various dioramas to set things right. In between puzzles, there are different minigames to play that help break up the action. You get more than one hundred puzzles to solve, set in eight different biomes. There are lots of cute details and animations to check out in each stage, and the whole game has a really vibrant look to it. Fans of chill puzzlers may want to give it a look.
Rule No. 1 ($5.99)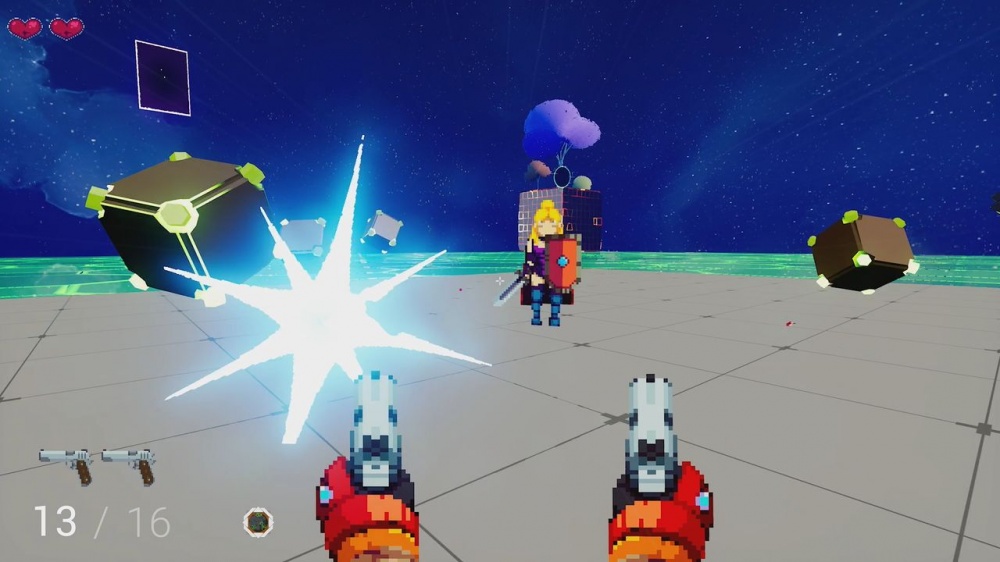 Uh oh, eastasiasoft has its hand down its pants again, and you know what that means. A new game! This one is an arena-based first-person shooter that uses a mix of 3D and 2D objects to create a look I can only describe as chaos. The main character likes to trash talk, and as you make progress through the game you'll unlock some lewd images that you can view in the gallery. Pretty typical eastasiasoft fare, for better or worse.
Vereda – Escape Room Adventure ($8.99)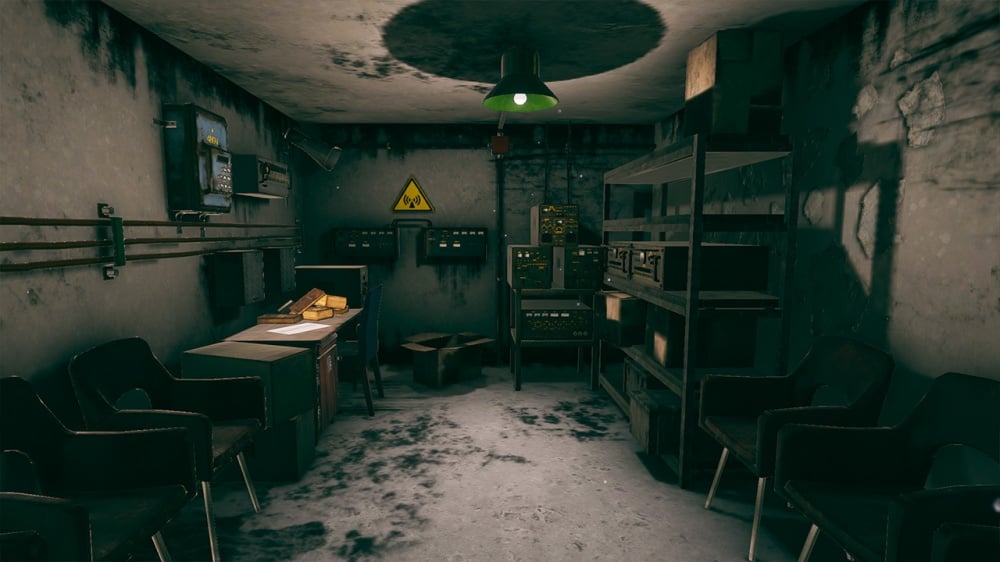 Rooms. They are enclosed spaces. Sometimes we like to be in them. Sometimes we like to be out of them. And sometimes we like to be in them figuring out a way to be out of them. This game aims to deliver on that last preference. You're playing as a secret agent trying to recover a dossier or something, I don't know. Just come and solve the puzzles. That's how this all works.
Escape String ($6.99)
Sometimes robots want to be out of rooms, too. But unless a robot can think for itself, it is going to have some trouble with that task. Like a Roomba getting caught under a sofa. In this game, you have to pre-program all of the necessary moves for the robot to make its way around the obstacles leading to the exit. There are forty levels to play, and you can unlock extra skins for the robot. To do so, you have to complete a level with the minimum number of moves in a single string. So that would be the extra challenge, if you need one. Seems fine for the price.
Alterity Experience ($9.99)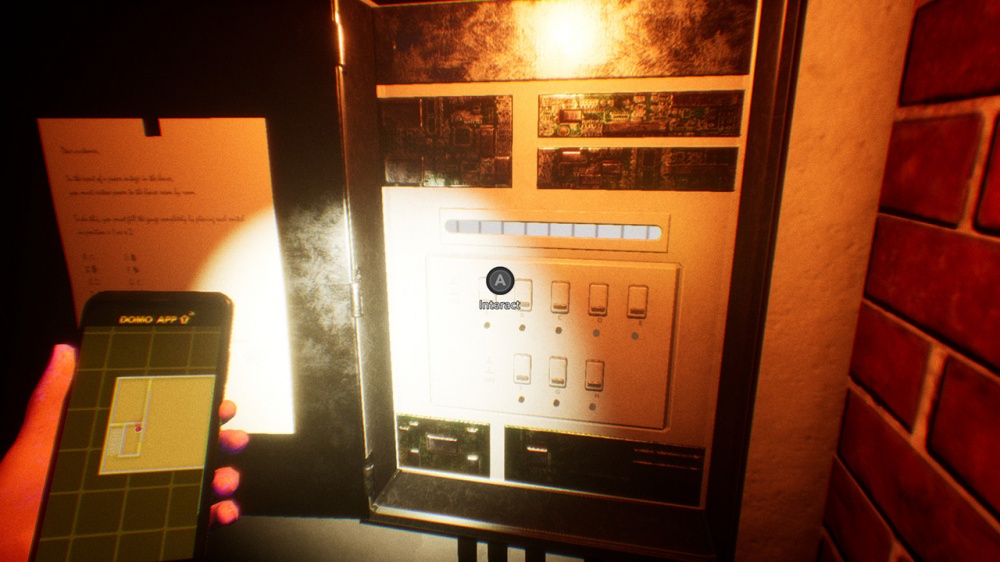 Kind of a horror adventure game? You basically have to defend your home against alien invaders by using your home security system, all while trying to solve the mysteries of their origins and how to get rid of them. There are only a couple of puzzles in the game, with a far greater emphasis on running around trying to keep the aliens from getting in. A different kind of scary experience compared to the others today, I suppose.
Isekai Harem Saver ($19.90)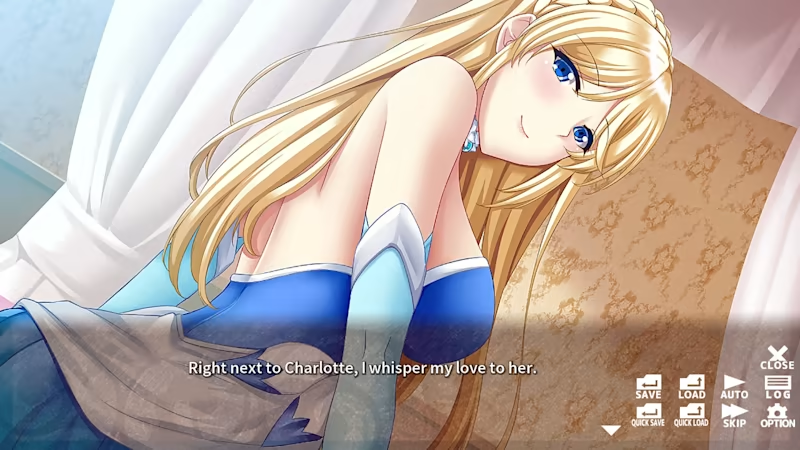 I wonder what the catch is here? This is definitely the lowest price we've seen for one of these visual novels, and there's nothing I can see here to explain why. Oh well. (It seems it was a price error, so that's that) The usual set-up: you are a mediocre dude who ends up in another world where a bevy of gorgeous ladies want to get romantic with him. A particularly acute case this time, as this other world is 100% women. He's the only dude they have seen in around a decade, and it's his job to, uh, propagate the species. All of them. Good luck with that!
Hidden Paws Mystery ($3.99)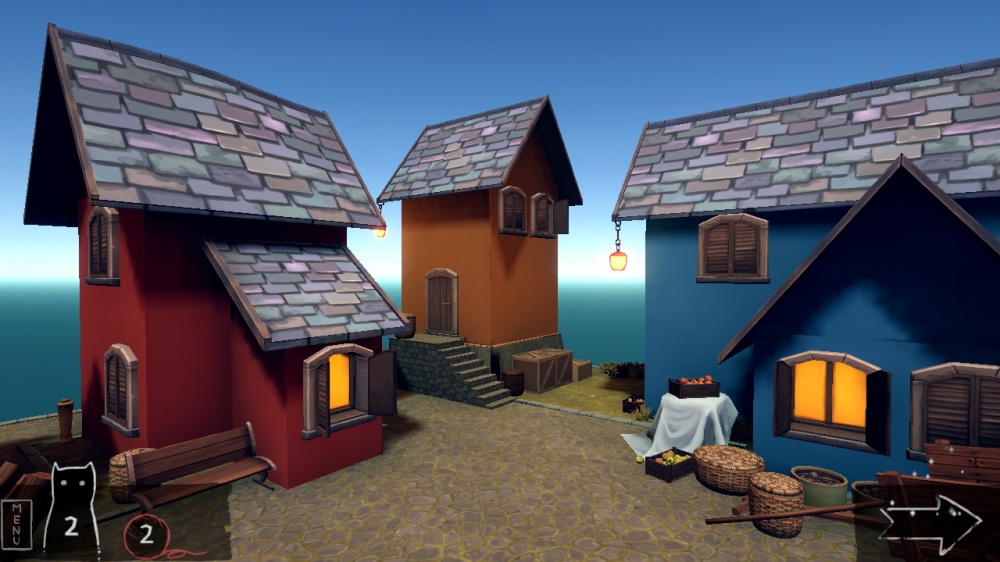 Search for one hundred hidden cats on twenty islands. It's mainly an excuse to cruise around and check out the interesting layouts and designs the developers have come up with. Is that worth four bucks to you? I'll let you decide.
Insomnis ($14.99)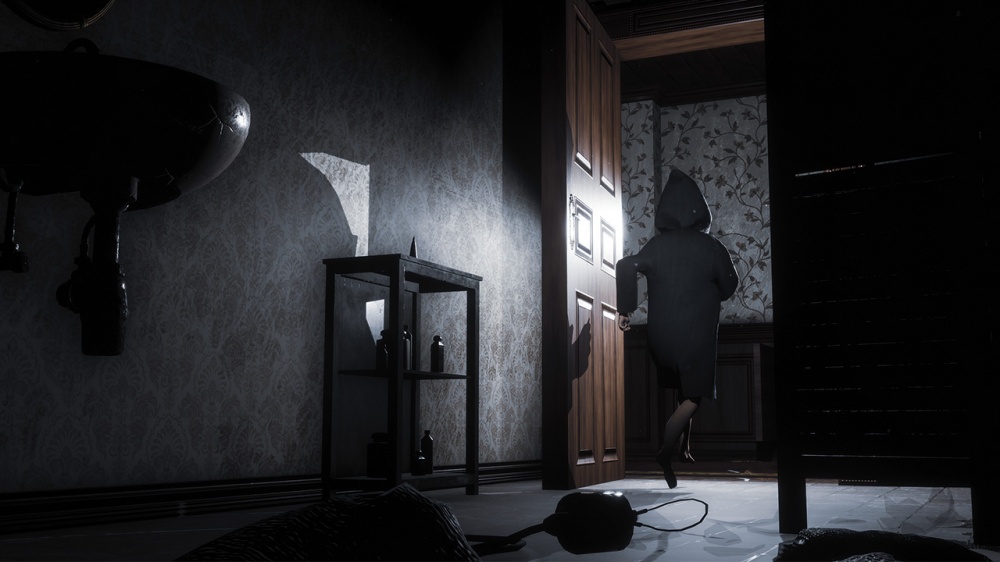 This is truly the season for this kind of game. Here is another one. It's a first-person horror game with a narrative emphasis where you solve puzzles while exploring a spooky space. In this case, it's a mansion you've inherited. Why visit these places at night? Who knows.
Temple of Horror ($9.99)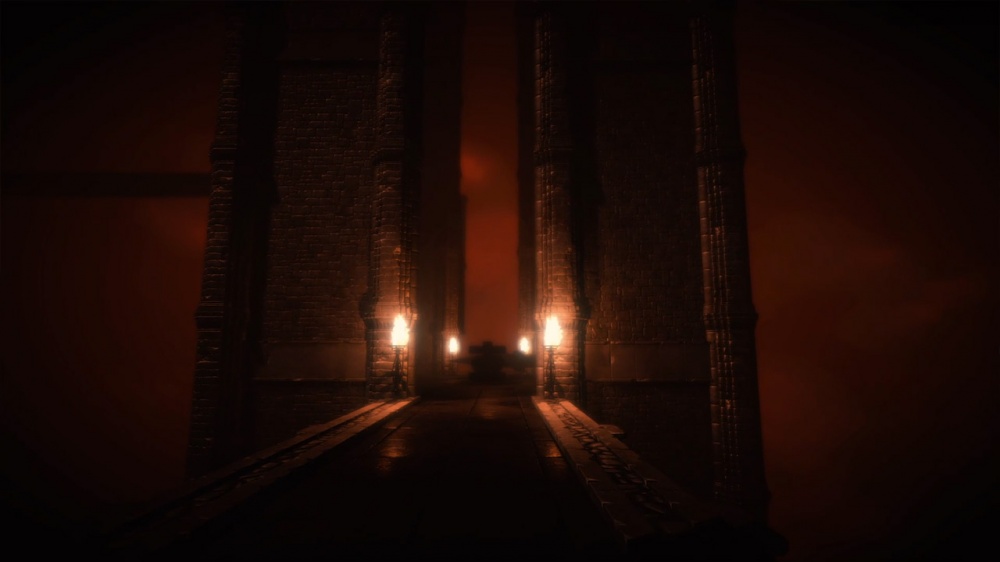 Another horror game from the folks behind Aery. You're trapped in an ominously-named temple and need to escape, all while avoiding the monsters and lost souls lurking within. Not really my kind of thing, but maybe it's yours.
Pixel Artist ($14.99)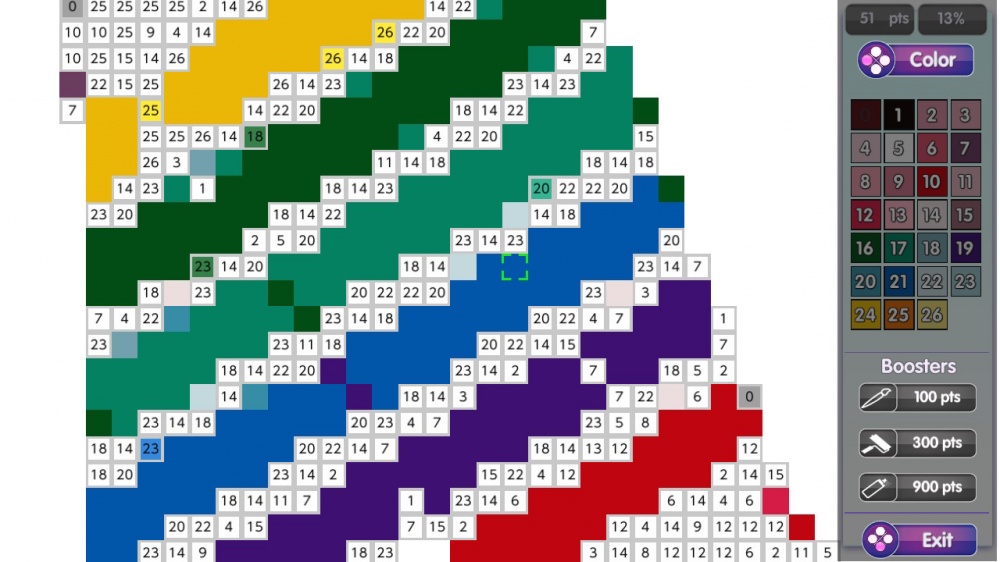 Essentially a coloring book. Zoom in on the pixels, grab the color of the corresponding number, and fill in the dots. Eventually you have a nice picture. There are more than a hundred different pictures, and you can play them at a variety of pixel densities. Feels a touch pricey for what's on offer, but only a touch.
Solitaire: Classic Card Game ($9.99)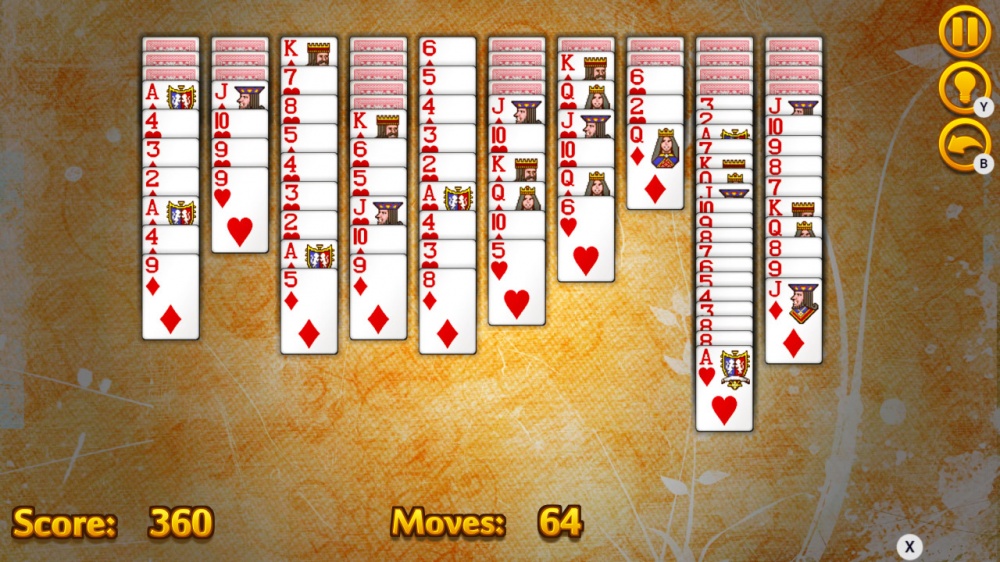 Megame has a very basic Klondike Solitaire game for us today, cheekily priced at a tenner. There are three different difficulty levels, but otherwise there isn't much here beyond a simple game of Klondike. You can find far better choices for similar or lower prices on the eShop.
Cubic Parking ($2.99)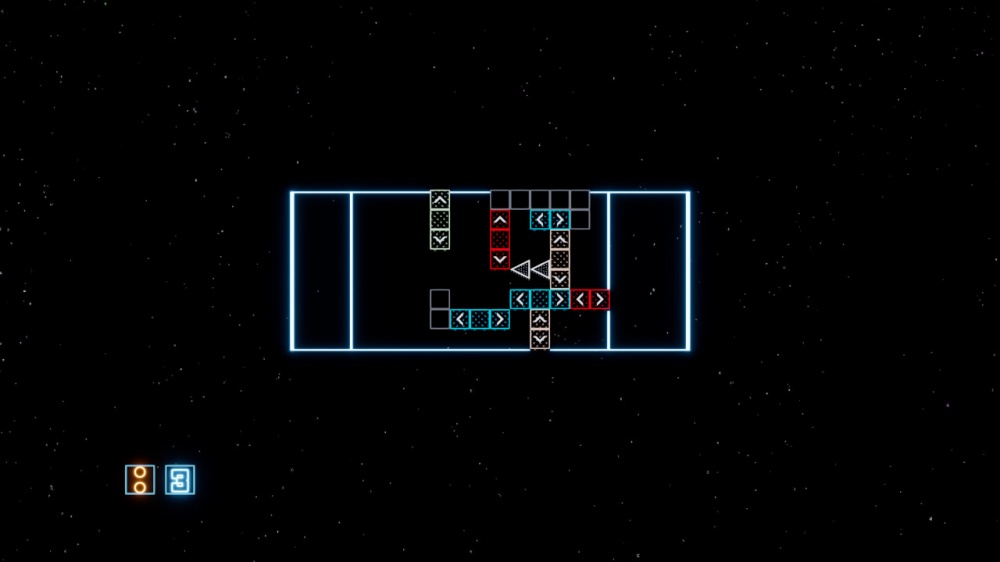 Just another one of those wood block puzzles in the guise of a parking lot, but the developer couldn't be bothered to make things look like cars so instead you get a "minimalist" take. Move the stuff out of the way to slide the double-arrow out on each of the thirty stages. It's only three bucks, but why not download a free game like this on your phone and enjoy a couple of tasty Snickers bars instead?
Sales
(North American eShop, US Prices)
There will be a lot more sales to catch up on tomorrow, but for now we've got a decent enough bunch to look at. Some pervy RPGs, some pervy otome visual novels, some pervy action-adventure games, and a very pervy octopus dad simulator. Oh, and The Wonderful 101 is on sale if anyone feels like tossing Kamiya a few coins after the ridiculousness of the last couple of weeks. Not too much in the outbox to get excited about, but check it anyway just to be sure.
Select New Games on Sale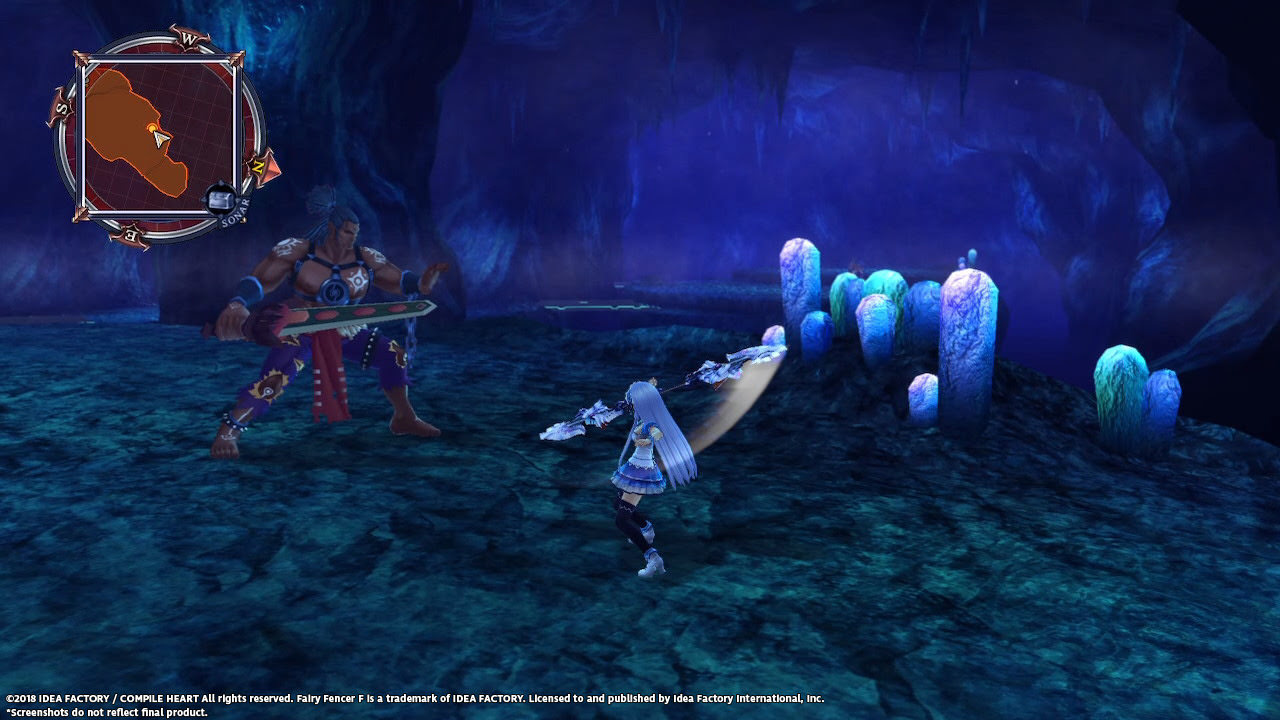 Fairy Fencer F: ADF ($5.99 from $29.99 until 11/1)
Azur Lane: Crosswave ($14.99 from $49.99 until 11/1)
Super Neptunia RPG ($11.99 from $39.99 until 11/1)
Death end re;Quest ($8.99 from $29.99 until 11/1)
Death end re;Quest 2 ($19.99 from $49.99 until 11/1)
Arc of Alchemist ($11.99 from $39.99 until 11/1)
Moero Chronicle Hyper ($7.99 from $19.99 until 11/1)
Megadimension Neptunia VII ($8.99 from $29.99 until 11/1)
Neptunia X Senran Kagura: Ninja Wars ($19.99 from $49.99 until 11/1)
Mary Skelter 2 ($9.99 from $39.99 until 11/1)
Mary Skelter Finale ($19.99 from $49.99 until 11/1)
Birushana: Rising Flower of Genpei ($19.99 from $49.99 until 11/1)
Cupid Parasite ($24.99 from $49.99 until 11/1)
Amnesia: Memories ($39.99 from $49.99 until 11/1)
Amnesia: Later x Crowd ($39.99 from $49.99 until 11/1)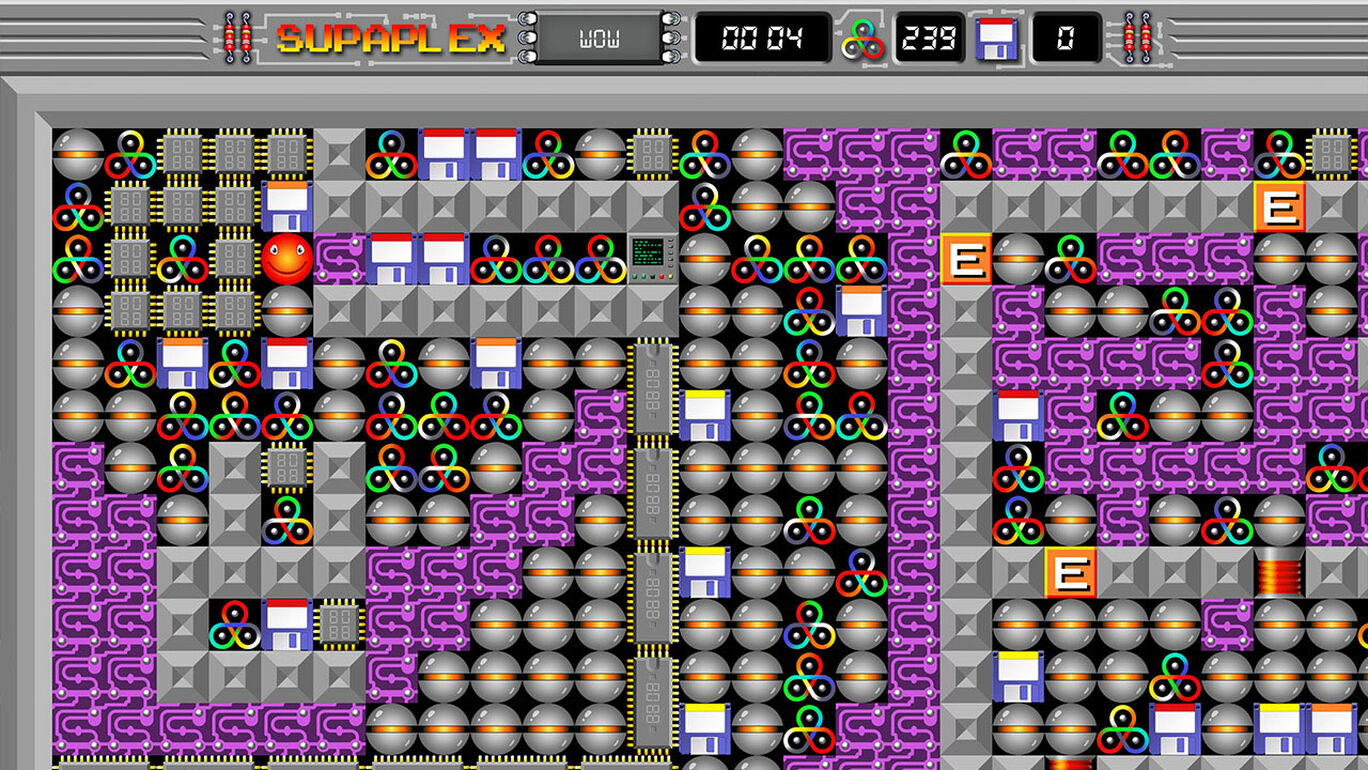 Supaplex WOW ($10.49 from $14.99 until 11/1)
BloodRayne: ReVamped ($13.99 from $19.99 until 11/2)
BloodRayne 2: ReVamped ($13.99 from $19.99 until 11/2)
BloodRayne Betrayal: Fresh Bites ($12.99 from $19.99 until 11/2)
Fatal Frame: Maiden of Black Water ($29.99 from $39.99 until 11/9)
Fatal Frame: MoBW Digital Deluxe ($41.24 from $54.99 until 11/9)
Ogre: Console Edition ($16.86 from $22.49 until 11/10)
Megaquarium ($9.83 from $24.59 until 11/10)
Bugsnax ($12.49 from $24.99 until 11/10)
Octodad: Dadliest Catch ($2.99 from $14.99 until 11/10)
Obakeidoro ($9.99 from $19.99 until 11/14)
Unichrome: A 1-Bit Unicorn Adventure ($11.99 from $14.99 until 11/15)
Demon Gaze Extra Deluxe ($38.99 from $64.99 until 11/16)
The Wonderful 101 Remastered ($17.99 from $39.99 until 11/16)
Romeow: To the Cracked Mars ($1.99 from $2.99 until 11/16)
Sales Ending Tomorrow, Friday, October 28th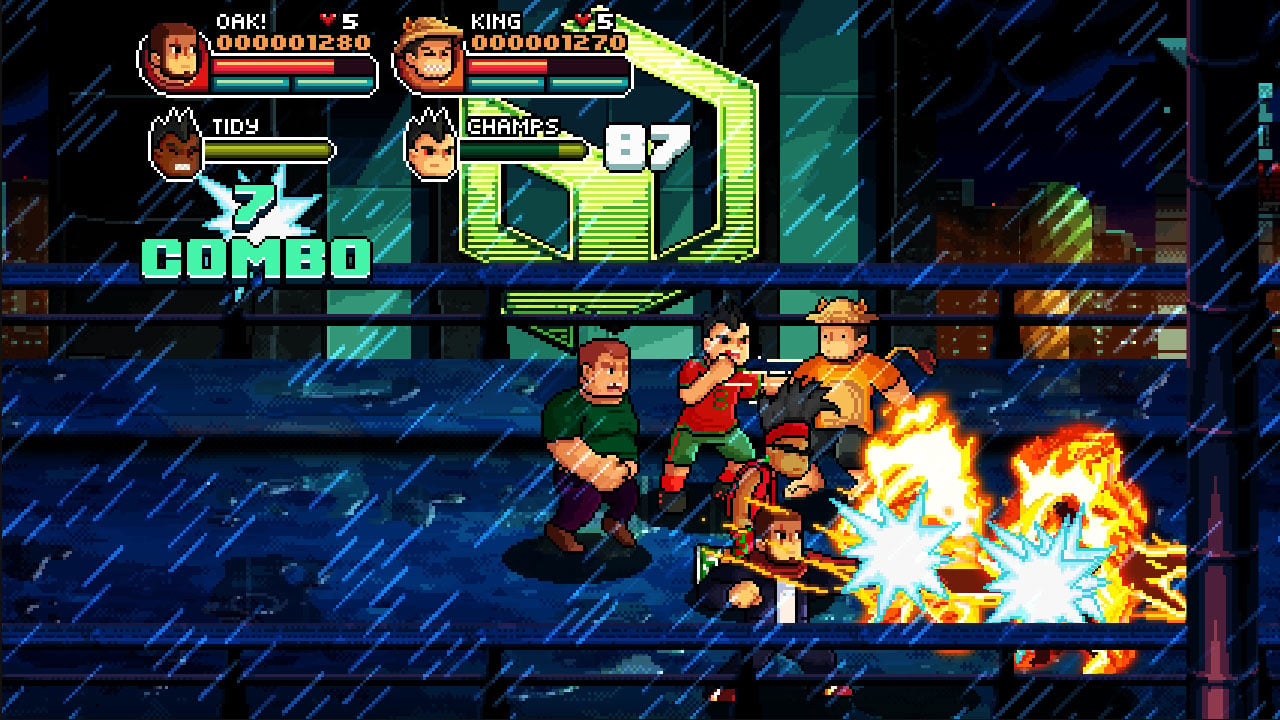 99Vidas ($1.99 from $9.99 until 10/28)
A Frog's Job ($3.99 from $4.99 until 10/28)
A Juggler's Tale ($11.69 from $17.99 until 10/28)
ADVERSE ($1.99 from $5.99 until 10/28)
Bricky to Me ($1.99 from $3.99 until 10/28)
Demon's Rise War for the Deep ($1.99 from $6.99 until 10/28)
Driving Quest ($3.99 from $9.99 until 10/28)
El Hijo: A Wild West Tale ($11.99 from $19.99 until 10/28)
Him & Her Collection ($1.99 from $3.99 until 10/28)
Hob: Definitive Edition ($3.99 from $19.99 until 10/28)
Metal Unit ($4.79 from $15.99 until 10/28)
MXGP3 Motocross ($1.99 from $19.99 until 10/28)
Puzzletronics: DI ($1.99 from $3.99 until 10/28)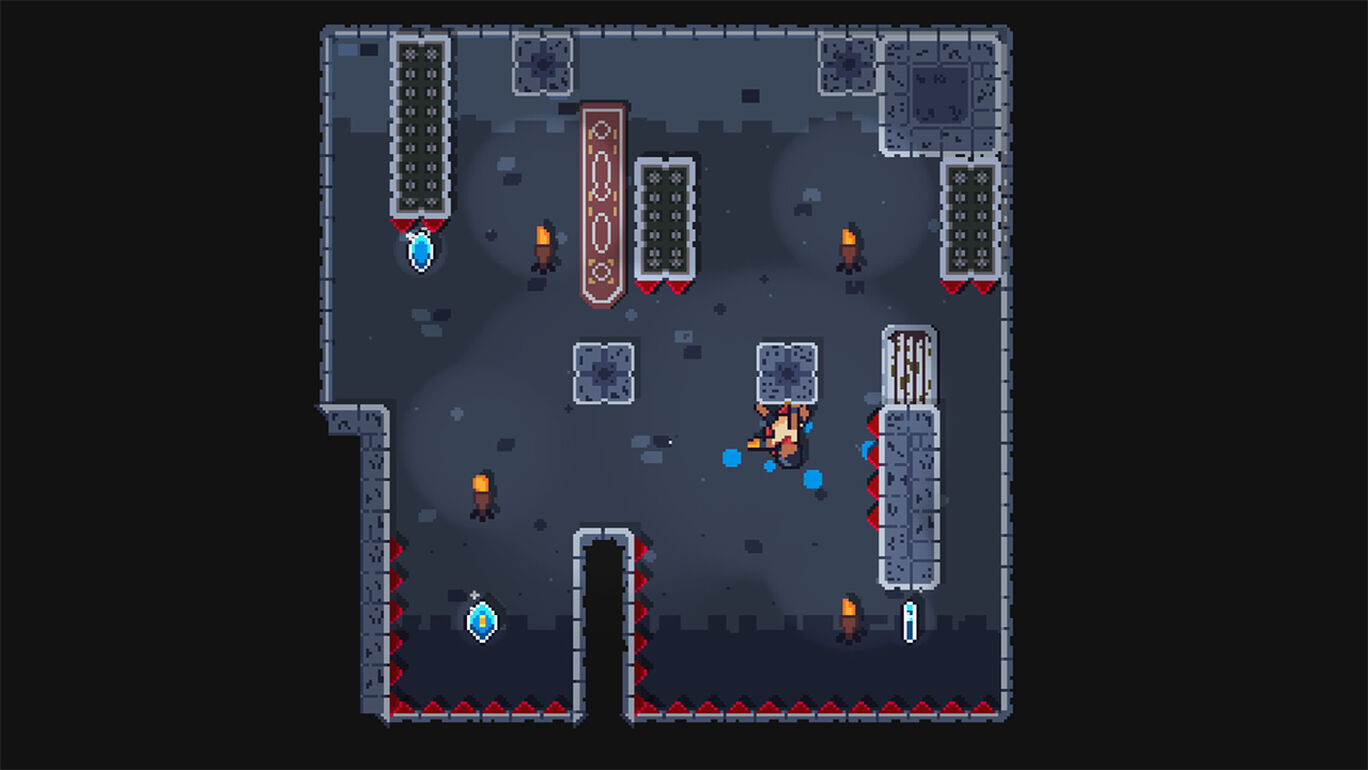 Raven's Hike ($1.99 from $3.99 until 10/28)
Shieldwall Chronicles: SotN ($1.99 from $7.99 until 10/28)
Shing! ($1.99 from $19.99 until 10/28)
Subnautica ($14.99 from $29.99 until 10/28)
Subnautica: Below Zero ($14.99 from $29.99 until 10/28)
Super Hiking League ($1.99 from $4.99 until 10/28)
Torchlight II ($4.99 from $19.99 until 10/28)
Torchlight III ($9.99 from $39.99 until 10/28)
Underland: The Climb ($1.99 from $3.99 until 10/28)
Warhammer 40k Shootas Blood & Teef ($17.99 from $19.99 until 10/28)
That's all for today, friends. We'll be back tomorrow with the remaining releases of the week, with Bayonetta 3 vigorously leading the charge. I think there are around ten games on the schedule, but there will surely be a few games that pop up today that I'll have to include. There should also be a bunch of sales, perhaps with a horror/Halloween theme. I hope you all have a terrific Thursday, and as always, thanks for reading!