For Shiny, Healthy-Looking Hair, There's Nothing like This New Hair Mask
For Shiny, Healthy-Looking Hair, There's Nothing like This New Hair Mask
Written by: Jean Godfrey-June
|
Published on: October 15, 2023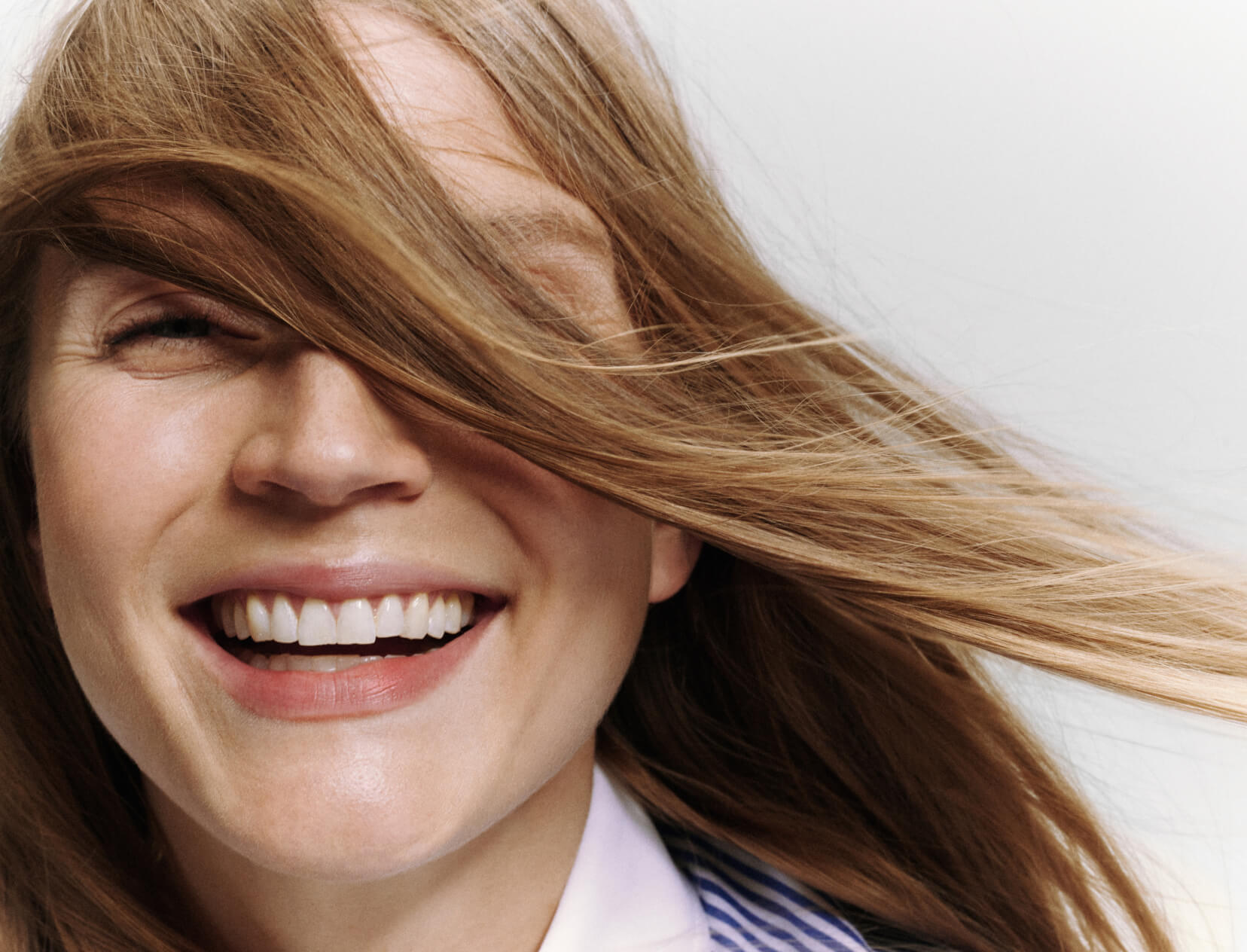 Some habits are easier than others to make. When you see change right away, that positive feedback loop motivates almost effortlessly. If you've ever felt your hair could use a little more life—shine, bounce, healthy texture—here's something really new: a silky mask that makes such a difference in the way your hair looks and feels that 100 percent of the people who tried it said they'd recommend it to a friend.*
"My hair is dry, and it's color-treated. The mask leaves it shinier, more manageable, and really moisturized—it's my new once-a-week habit," says Gwyneth.
Nutrient-charged and ultrahydrating, the mask locks in moisture instantly and restores dry, dull, or chemically treated hair over time, too. The results—soft, shiny, salon-worthy hair achieved in minutes during your regular shower—are next-level.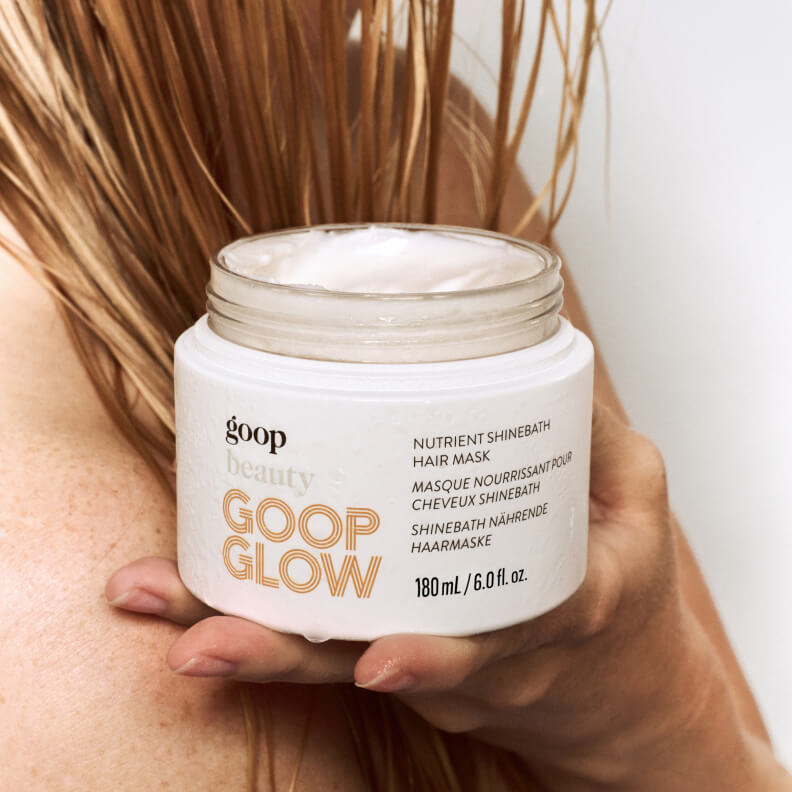 goop Beauty
NUTRIENT SHINEBATH HAIR MASK
goop, $55/$50 with subscription
SHOP NOW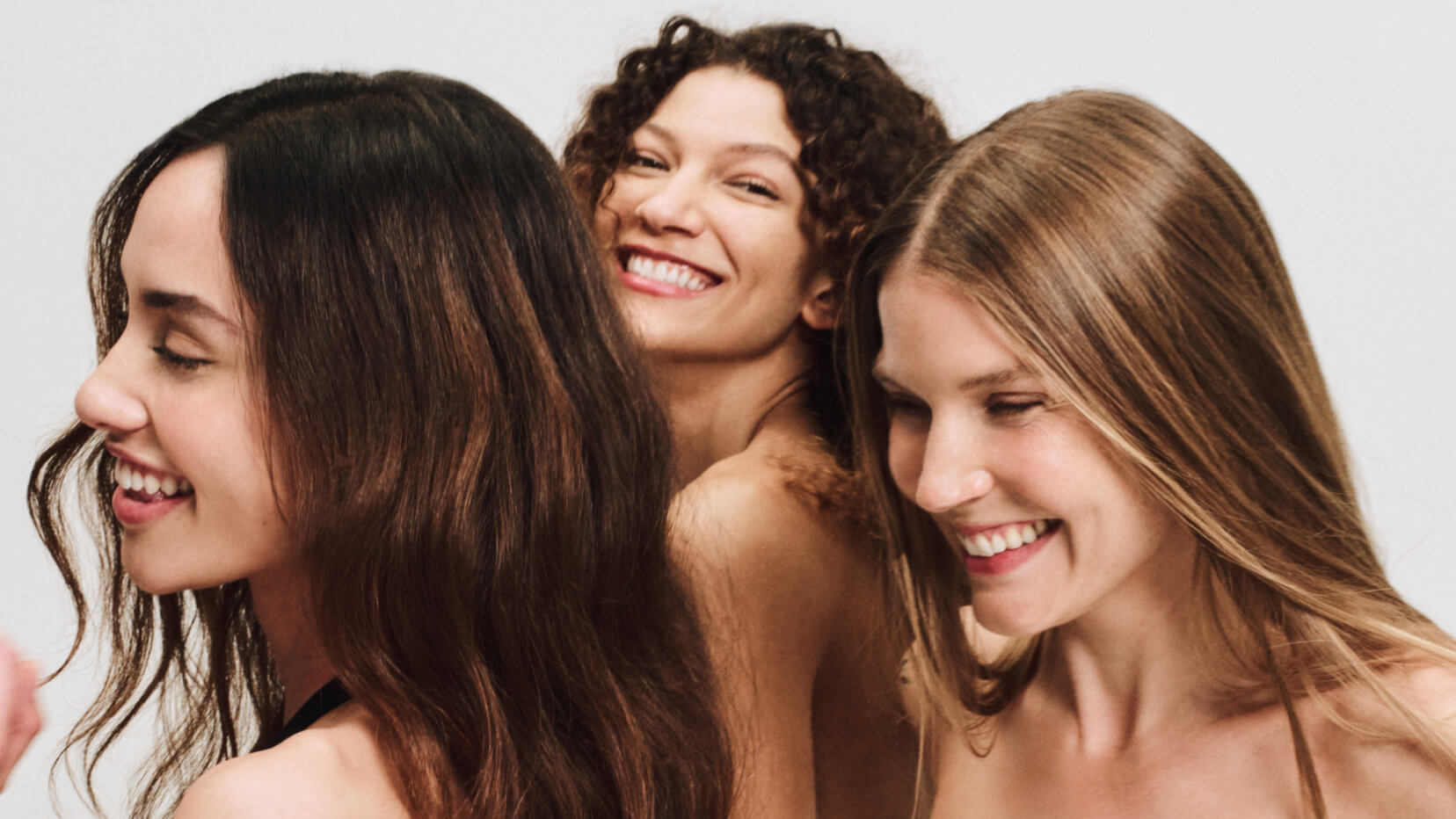 The concentrated mask includes hair-bonding conditioners, an amino acid, panthenol, and extracts of chia seed, linseed, and beetroot. It's blended with avocado, crambe seed, and coconut oils. The resulting rich, thick cream helps strengthen hair fibers and protect against environmental stressors—from heat tools and hair color to straightening agents, sun, chlorine, and even tight ponytails.
In the shower, shampoo as usual, then work the mask into your lengths and ends and leave on for up to seven minutes (the fresh, natural scent is amazing in a steamy shower). It rinses away clean, leaving your hair softer and easier to comb through. As your hair dries (whether you air-dry or heat-style), you start to see and feel the difference in shine, texture, and manageability.
TRY THE MASK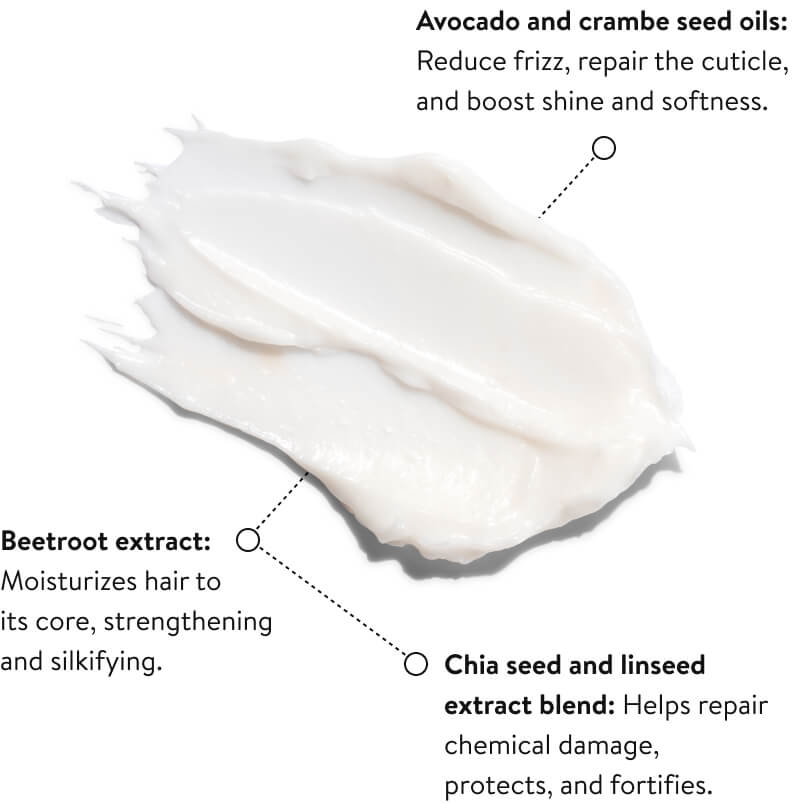 How the right mask can renew your hair:

Hair detangles more easily.

Shine and softness increase.

Hair feels stronger.

Less breakage and less frizz.

Nourishing ingredients help repair damage.

Helps strengthen and protect hair fibers.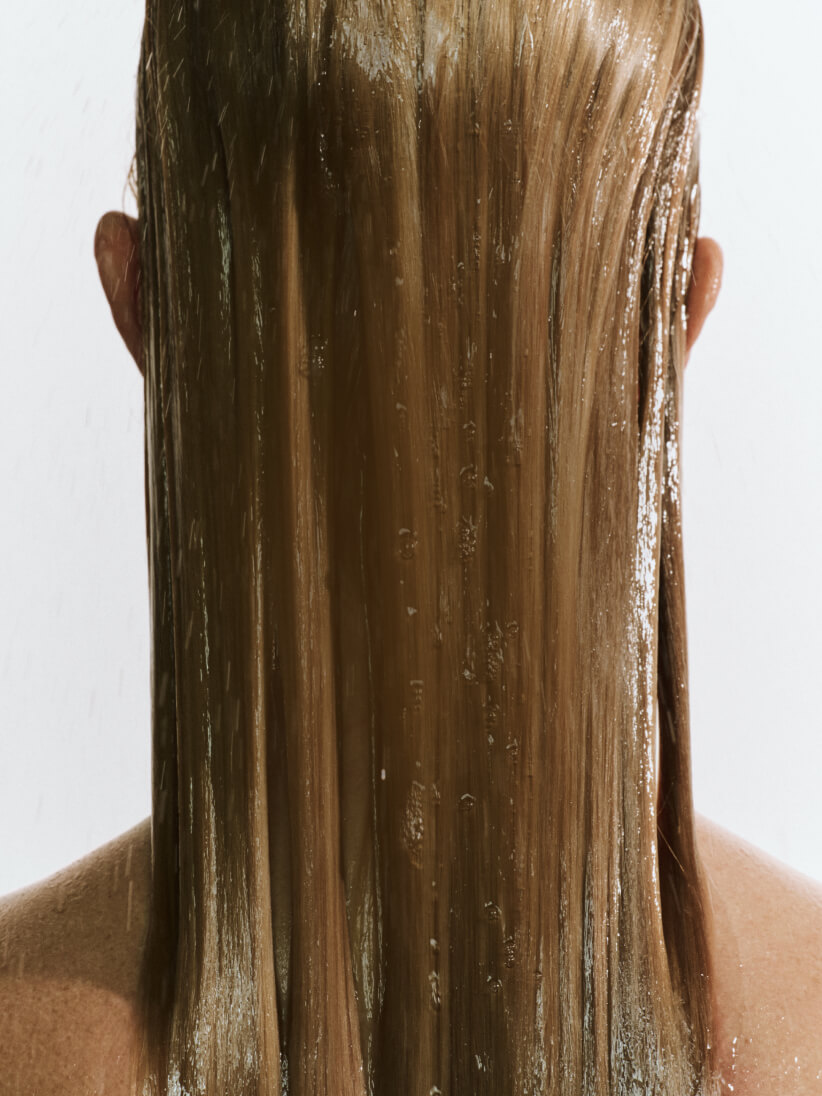 "
I do this mask once or twice a week, and I really notice a difference in my hair: When it's wet, it detangles more easily, and when it's dry, it's shinier, softer, and healthier-looking."
—Gwyneth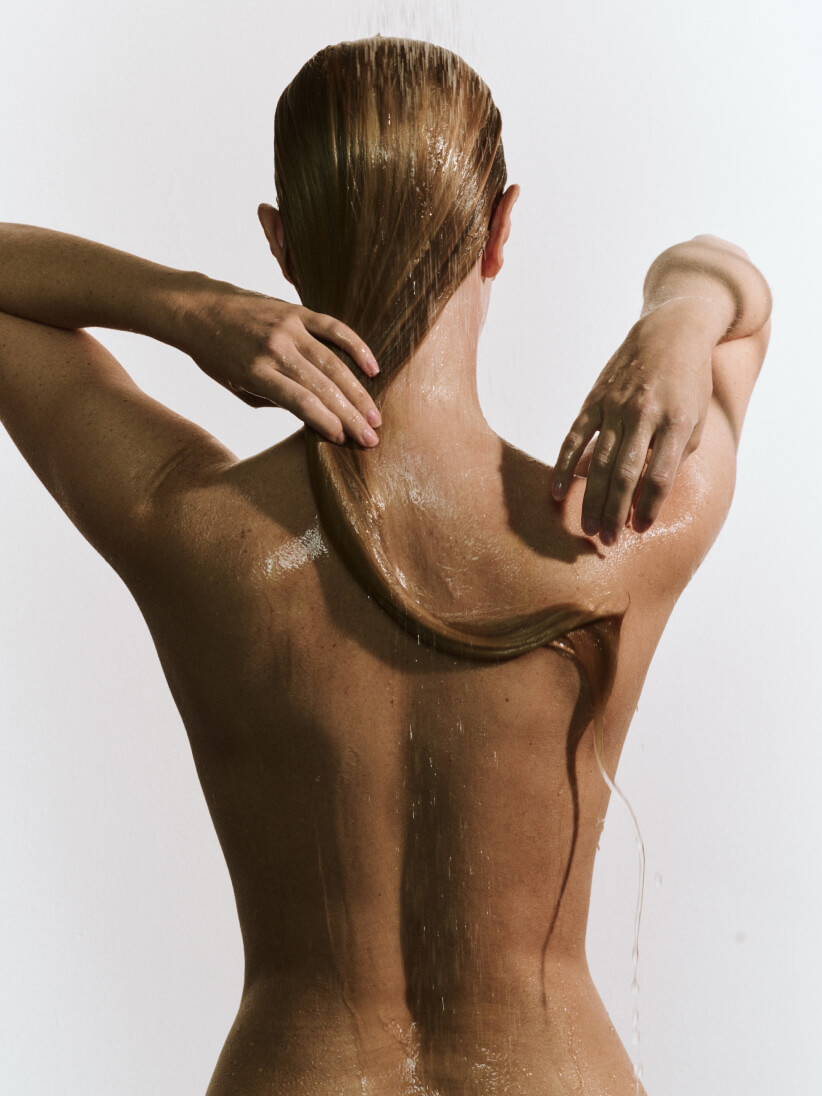 PEOPLE WHO TRIED IT Loved it
100%
said they'd recommend it to a friend.*
97%
said their hair felt softer, more conditioned, and more nourished and that the mask rinsed easily.*
94%
said their hair felt less dry and more moisturized and they loved applying the mask.*
Take Even Better Care of Your Hair
Tip 1
Don't use a regular towel on your hair.
Wrap your hair in a quick-drying microfiber wrap and squeeze—don't agitate—for less breakage and frizz.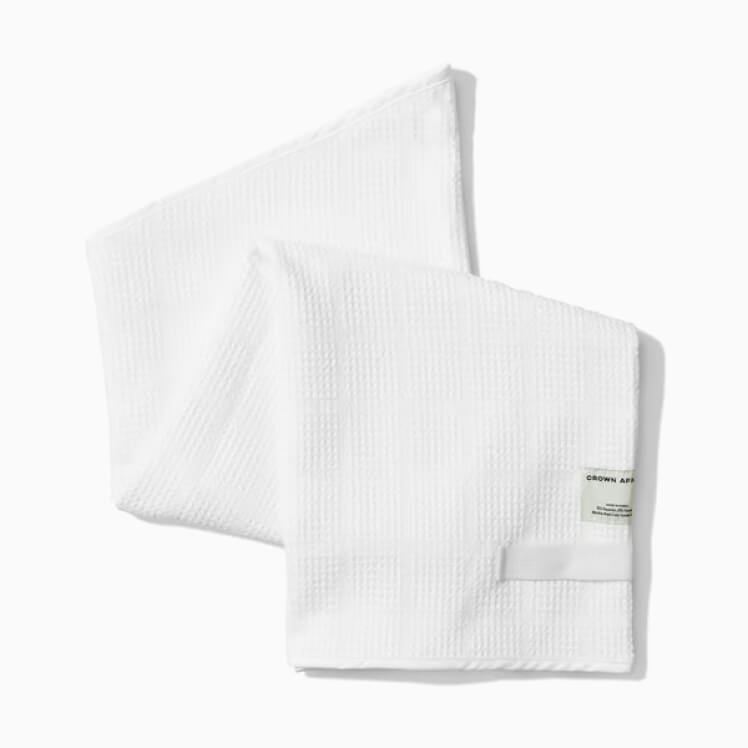 Crown Affair
The Towel
$45
SHOP NOW
Tip 2
Silk hair ties make a huge difference.
They don't leave dents in your hair, and they cause significantly less breakage overall.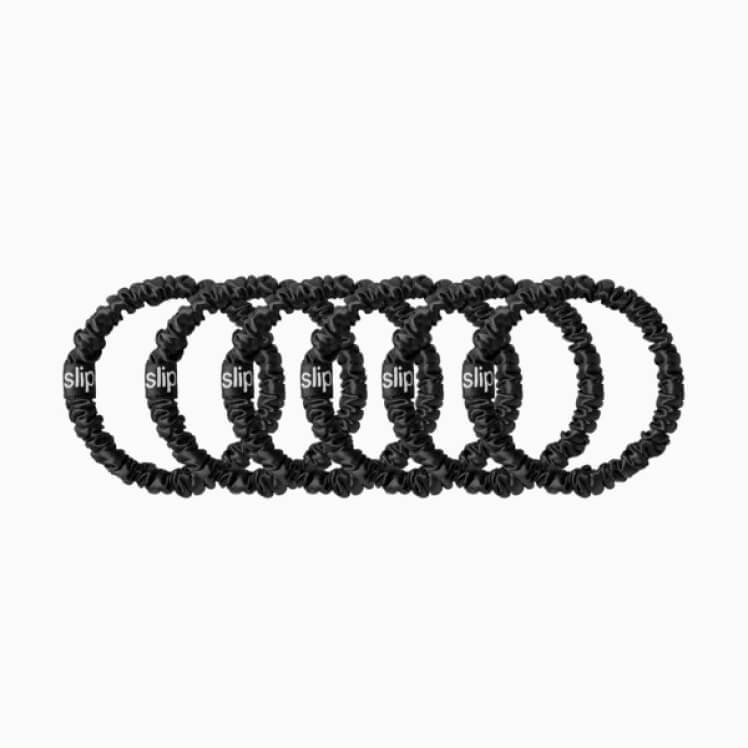 Slip
Silk Scrunchies, Small
$29
SHOP NOW
Tip 3
Start conditioning before you shampoo.
Smooth this serum through your hair 20 minutes before you shampoo to tamp down frizz and increase shine.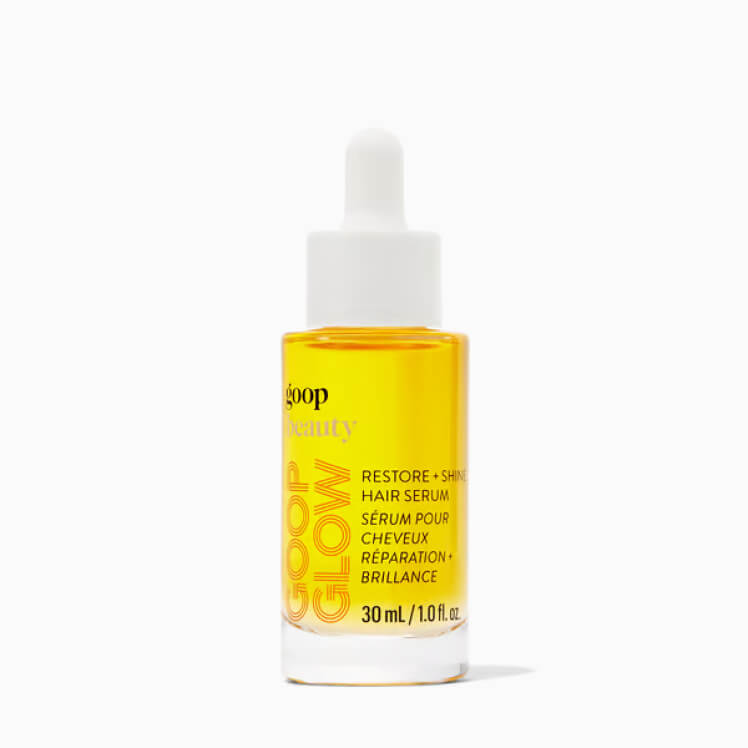 goop beauty
Restore + Shine Hair Serum
$55/$44 with subscription
SHOP NOW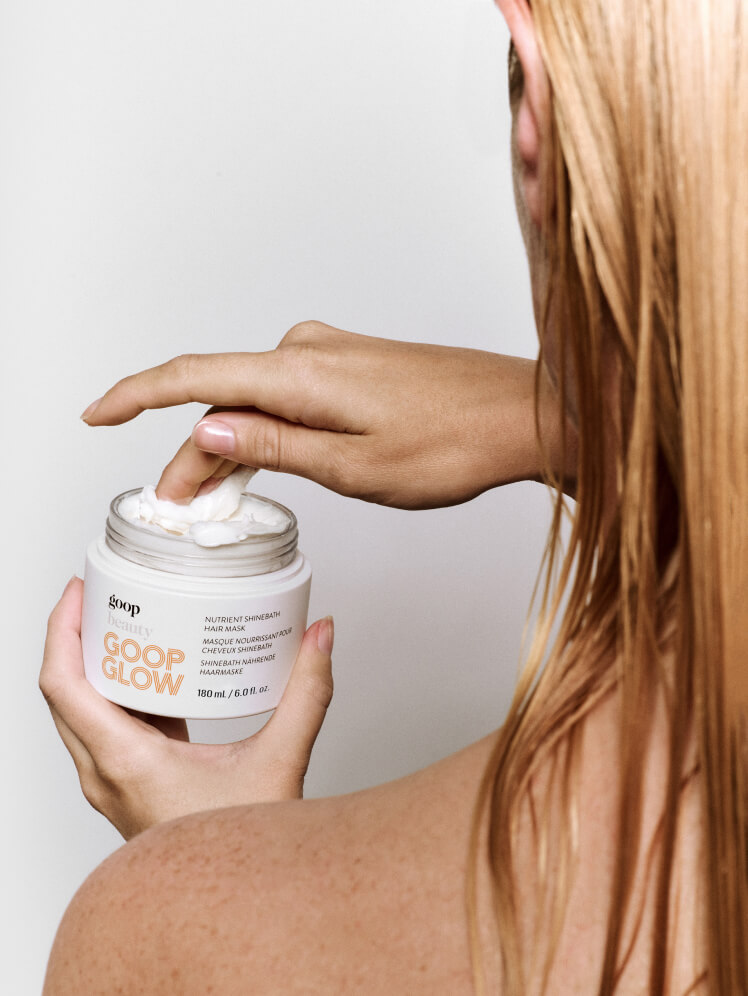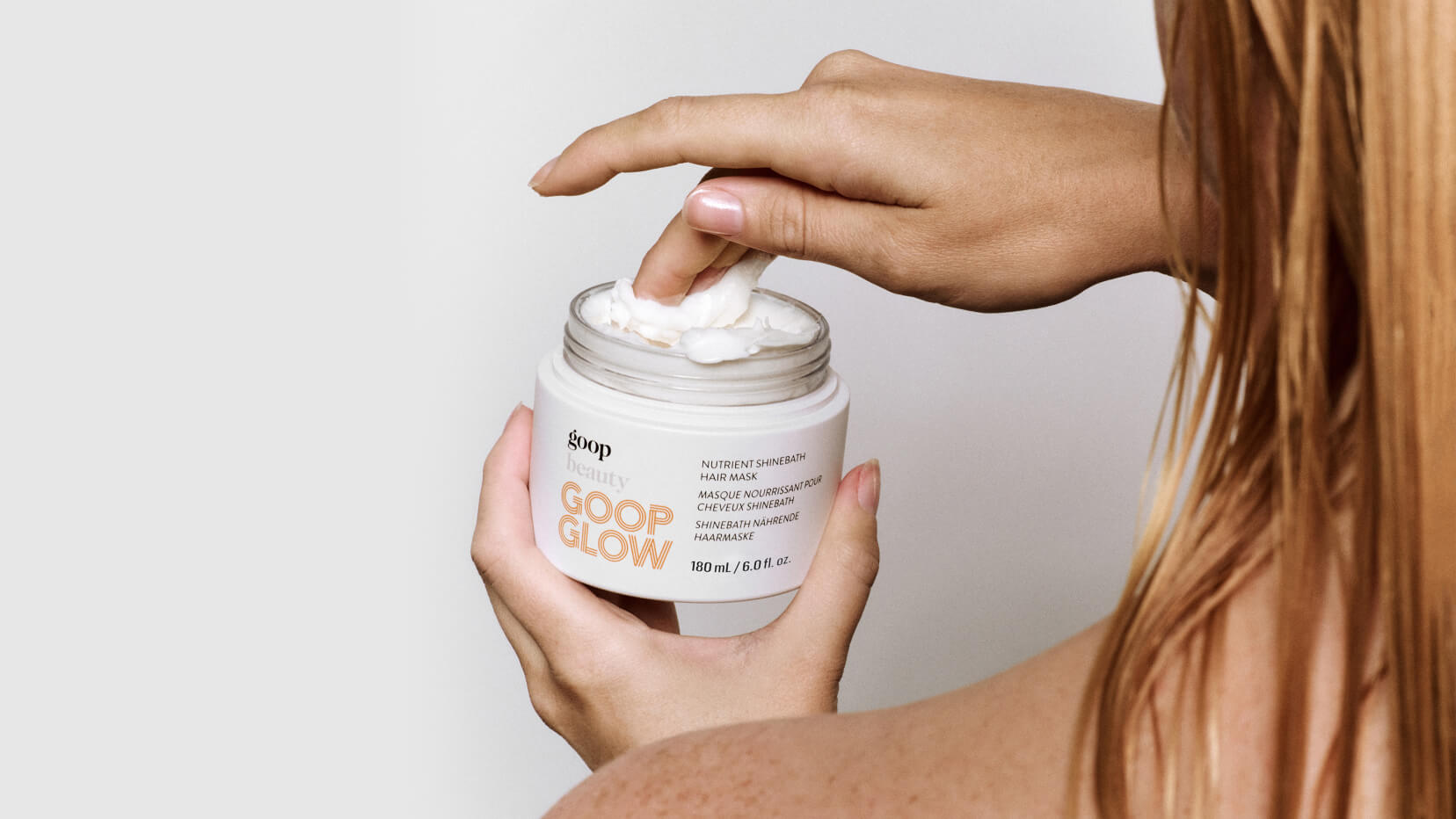 For shinier, healthier hair, start in the shower.
try it now