'Omniheroes' – What to Expect from the Casual, Strategy RPG's First Season Ashen Phantom – TouchArcade
Can you secure your spot and dominate the competition in the Foggy Colosseum? Do you have what it takes to brave the Rift Odyssey, and can you get to the bottom of the mysteries across the Eternal Gate? You can discover all these and more in the latest update for Omniheroes, which adds its very first season filled with exciting new content.
Step into the new "Tome of Itheron" realm
Dubbed the "Ashen Phantom", the first season lets you access what lies beyond the Eternal Gate. The lost relics are just waiting to be discovered, and for 8 weeks, you can explore the depths of the new realm along with newcomers Madeline and Ariana.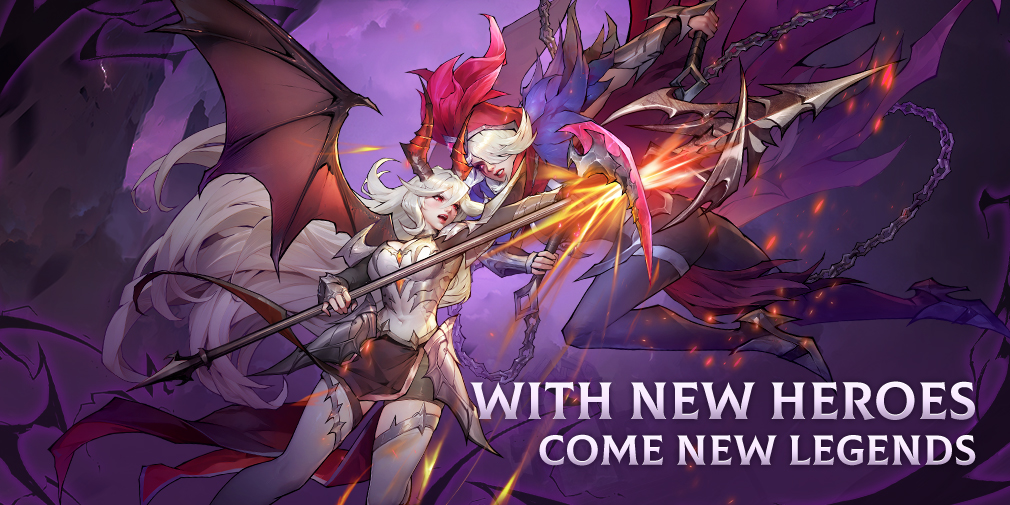 Apart from these 2 new heroes, you can also recover legendary relics and journey across a new storyline with your Valkyries as the Ominguardian.
Dominate the roguelike Chaotic Space
By popular demand, the brand new roguelike gameplay "Chaotic Space" will test your might and mettle with varying levels of difficulty. There are 3 maps to overcome, and it's up to you to find the best strategy when it comes to your party's synergies to survive each battle.
You'll also be able to select marks and artifacts that can buff up your team with every new run. At the same time, the new Rift Odyssey content lets you complete Main Quests and earn Eternal Marks to unlock rituals.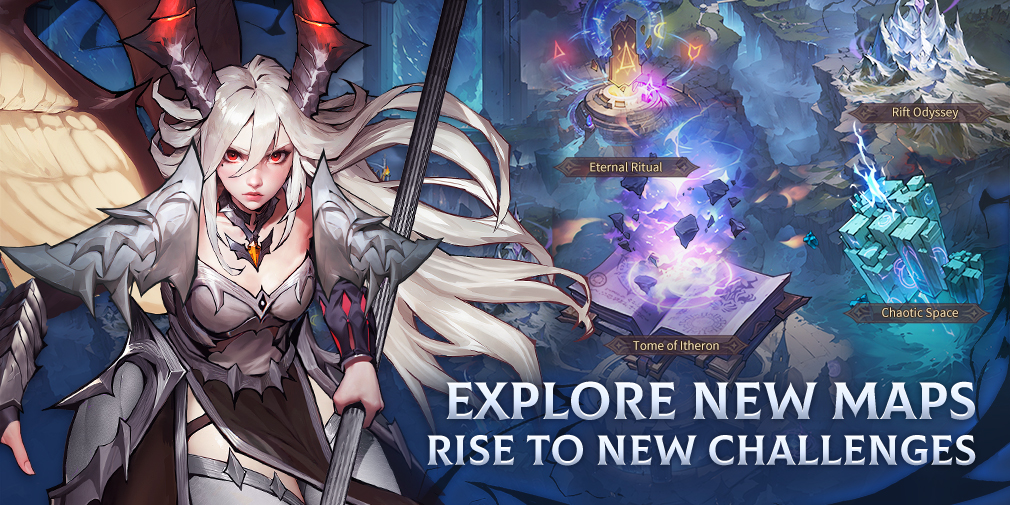 Progress through the Eternal Ritual
Within the Chaotic Space, you can earn Eternal Marks that you can use to unlock Ritual abilities with this season-exclusive progression system. These can provide effects that boost your abilities based on your heroes' positions.
Then, you can aim to increase your Eternal Level by completing different tasks. You can raise this up to level 200, all while taking advantage of attribute boosts and more level-up rewards along the way.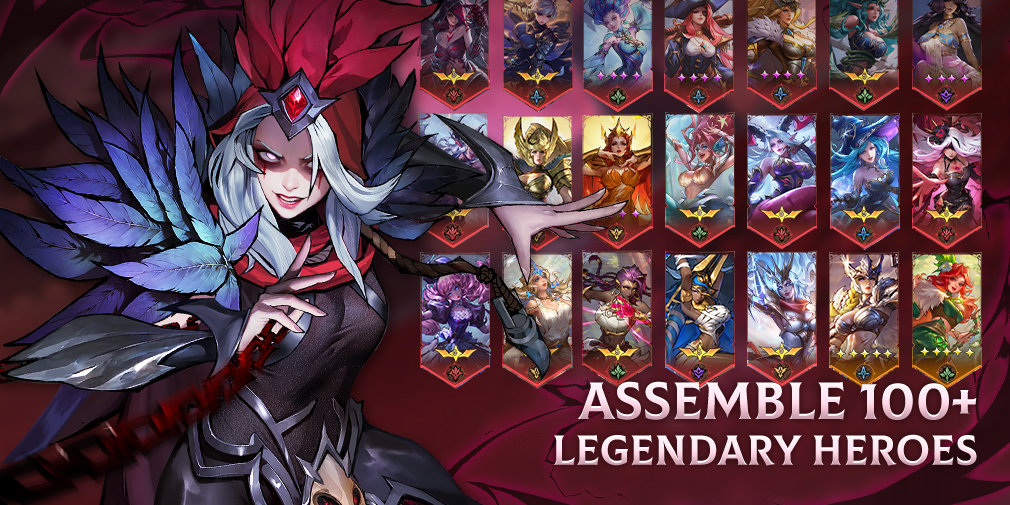 Assert your position in the Foggy Colosseum
Finally, you can showcase your combat prowess by securing a spot in the Foggy Colosseum. All you have to do is challenge World Bosses and make it to the top 128 spots on Nightmare difficulty to throw your name into the hat.
Those who find themselves a place in the competition will score bountiful rewards, and everyone can join in by making predictions as well. Diamond rewards and summon tickets will be given away to ramp up the festivities of the competition.
Ready to take your Valkyries through a thrilling new adventure? Download Omniheroes now on the iOS App Store and on the Google Play Store to experience the first season in all its glory!
Sponsored Content
This article is sponsored content written by TouchArcade and published on behalf of Omnidream Games to promote the first season update to Omniheroes. For questions or comments, please email [email protected]