Star Rail', 'AFK Arena', and More – TouchArcade
Hello everyone, and welcome to the week! It's time once again for our look back at the noteworthy updates of the last seven days. After last week's deluge of Halloween updates, this week's batch is slightly more measured. We do have some spooky updates, but more of this bunch is off doing its own thing completely. I expect next week to be a fine pumpkin patch, though. Of course, you can keep an eye out for updates yourself by participating in the TouchArcade forums. This weekly summary is just here to fill you in on the things you might have missed. Let's go for it!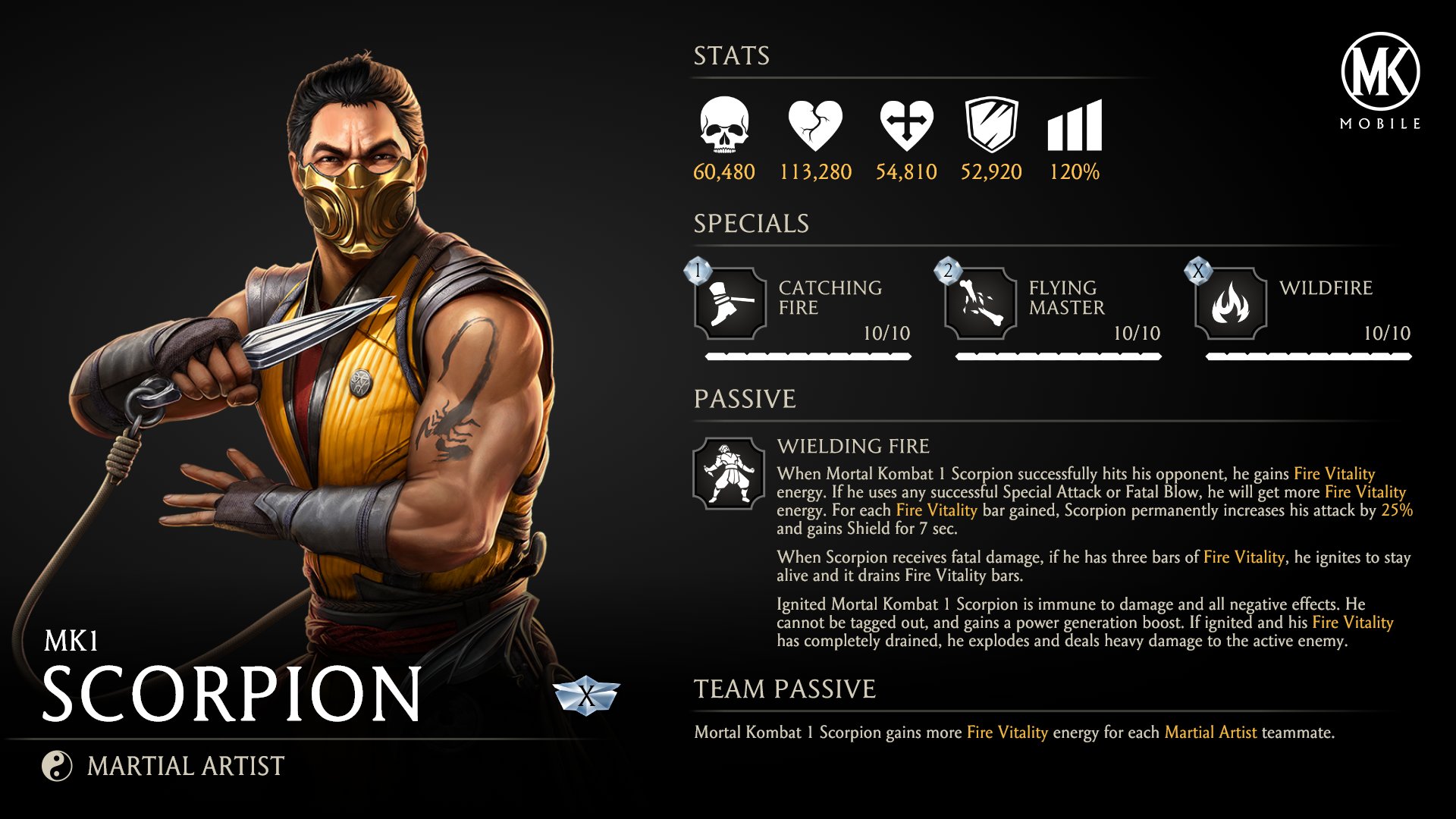 Mortal Kombat, Free
First, a bit of a cheat. This update is from the week before last, but I missed it and I think it's significant enough that it needs to be mentioned. Those who have had their eyes on this app since the start know that it was originally called Mortal Kombat X, tying in with the then-latest console release. Well, it has outlived that game and its sequel now, and that means it's time for Mortal Kombat 1 stuff! Diamond Mortal Kombat 1 Scorpion is one new fighter, and he's a doozy. This update also prepares the game for the arrival of Nightwolf, Slasher Jason Voorhees, and Grandmaster Sub-Zero events. Some new Friendship and Brutality moves have been added, some Tower Events make their return, and some Halloween customizations have been made available. I'm counting that as a Halloween update.

AFK Arena, Free
Oh, I know this new character. The new Dimensional Hero Robin Hood – The Heroic Bandit is now available in AFK Arena, and all the usual things like Bountiful Trials arrive alongside him. Also in this update: a new beast named Radish Rotunda, a new Fantastic Beasts adventure to embark on, a new Abyssal Expedition season, and a few other bits and bobs. I wonder if it's the Costner or Elwes version of Robin Hood? Okay, it won't be either, but it would be cool if it was.

Disney Magic Kingdoms, Free
Hmm. I guess The Black Cauldron could be seen as Halloween-esque, from a certain point of view. I'll allow it. Anyway, an event based on The Black Cauldron. That's not the most popular pull, so I respect it. Taran, Fflewddur Fflam, Gurgi, Eilonwy, and The Horned King arrive at the park, along with new attractions The Horned King's Castle and the Fairfolk Whirlpool. There are also two new concessions: The Horned King Hat Stand (nice) and Bubbling Cauldron Milkshake Stand. As expected, there is also a new parade float with a Black Cauldron theme. Neat.

Honkai: Star Rail, Free
Something tells me this won't be a Halloween update, but let's have a look. No, definitely not. Version 1.4, which is carrying the subtitle Jolted Awake From a Winter Dream, brings a few new characters to the game: Jingliu, Topaz & Numby, and Guinaifen. There are a couple of new Light Cones, some new Jarilo-VI maps to explore, new stories and events, a few new enemies to battle, and some new gameplay systems. The Story Recap does exactly what you think it would do, and the Strategic Training system… also does exactly what you think it would do. Well, that's all nice. Not very spooky, but I'm sure it's full of its own special brand of anxiety.

Bloons TD 6, $6.99
The big new feature in Bloons TD 6 (and its Apple Arcade + counterpart) is a map editor. You can now make your own maps and share them with friends or the greater community. In case you don't feel like making maps but want to play one, there's a new one here named Dark Path, a darker twist on the Park Path map. You also get a new Etienne skin, Book Wyrm, plus some new quests, Trophy Store items, and a few other balance tweaks. Sure, that'll do.

Jetpack Joyride 2,
Okay, here's another Halloween update. That was quite the harrowing drought there. Barry Steakfries gets wrapped up in a spooky event that sees him trying to make his escape from QueenV's horrifying enchanted pyramid. There's also a gooey new power-up to sink your fingers into: The Slime Maker. Hunh. Wonder what that does? Apart from that, it's the usual assortment of extras. Bug fixes, performance improvements, balance tweaks. I love to see those things even if they aren't quite as flashy as the other bits.

Real Racing 3, Free
It's been a while, so let's look in on Real Racing 3 again. I'd imagine we've got some new cars here. Yes, we do. The Porsche 963 LMDh seems to be the highlight, and comes alongside a new Exclusive Series. The Formula 1 Limited Series is ongoing, allowing you to earn the Williams Racing F1 Team FW45, Scuderia Ferrari F1 Team SF-23, Aston Martin F1 Team AMR23, and the Alfa Romeo Racing Stake F1 Team C43 cars. Aside from that, there are a few returning Flashback Events, plus an Aston Martin V12 Vantage Exclusive Series. New cars and new events, can't imagine what else they could add in an update to this game.

Horizon Chase 2,
First of all, this is a Halloween update. Calling that right now since there are three new Halloween-themed paints in the Playground rewards. That's that. Beyond that, the cars have all had their attributes adjusted as part of a general balance fix, Time Trials have been added to the World Tour that replace the Break the Boxes races, and a new Time Trial track is available in the form of Italy's Cinque Terre: Corniglia. Three existing tracks have had their layouts adjusted: Sequoia Park in the USA, Amazon Rainforest in Brazil, and Ayutthaya in Thailand. Finally, all level ten car upgrades are now the Nitro Boost, which adds an extra Nitro Charge for the car in question.

Merge Mansion, Free
It's time for the obligatory free-to-play matching puzzle game update, and we're looking at Merge Mansion and its Halloween shenanigans. Is Grandma actually a witch? Maybe. There's a pumpkin carving competition event to mark the occasion, and another event called Pirates of Hopewell Bay that should provide additional scares. Unrelated to the holiday, the second chapter of the Dining Room area is here, plus some new tasks in the Side Entrance area. Also some business about the well? I'll let you sort that out. Add in a sprinkle of bug fixes and improvements, and that's a wrap for this new version.
Geo Gods, Free
This is the winner of the coveted UMMSotW award for this week, as you can tell by the fact that I haven't given it out yet and we're at the last entry. I'm in a bit of a pinch, because the update itself doesn't have a lot to talk about. There are six new gods in the game, which actually changes things up considerably. It's a great addition to an awesome game! But I'm left to stall in order to fill out this paragraph, because there isn't much to say beyond the fact that the new gods are there. Go. Play.
That about wraps it up for last week's significant updates. I'm sure I've missed some, though, so please feel free to comment below and let everyone know if you think something should be mentioned. As usual, major updates will likely get their own news stories throughout this week, and I'll be back next Monday to summarize and fill in the blanks. Have a great week!