The Best Gifts for Beauty Lovers of 2023
We all have them: the people in our lives who have never heard of a short shower, who apply eye creams and serums by the bucketload, and who live by a strict skincare routine. If you don't have that friend, you probably are that friend. (I'm guilty!) But if you don't count yourself among the well-moisturized masses, unravelling the secrets of the beauty world might feel elusive. Because let's face it: buying gifts for beauty lovers is no easy feat.
Yes, you may know they like skincare, but how do you choose the perfect beauty gift? How do you go about finding their skin type and whether or not they use retinol? As a beauty devotee myself, I've been gifted countless good products by well-meaning loved ones that I've just… never used. Of course, it's the thought that counts, but if something doesn't fit into my skincare routine, what am I supposed to do?
1 of 18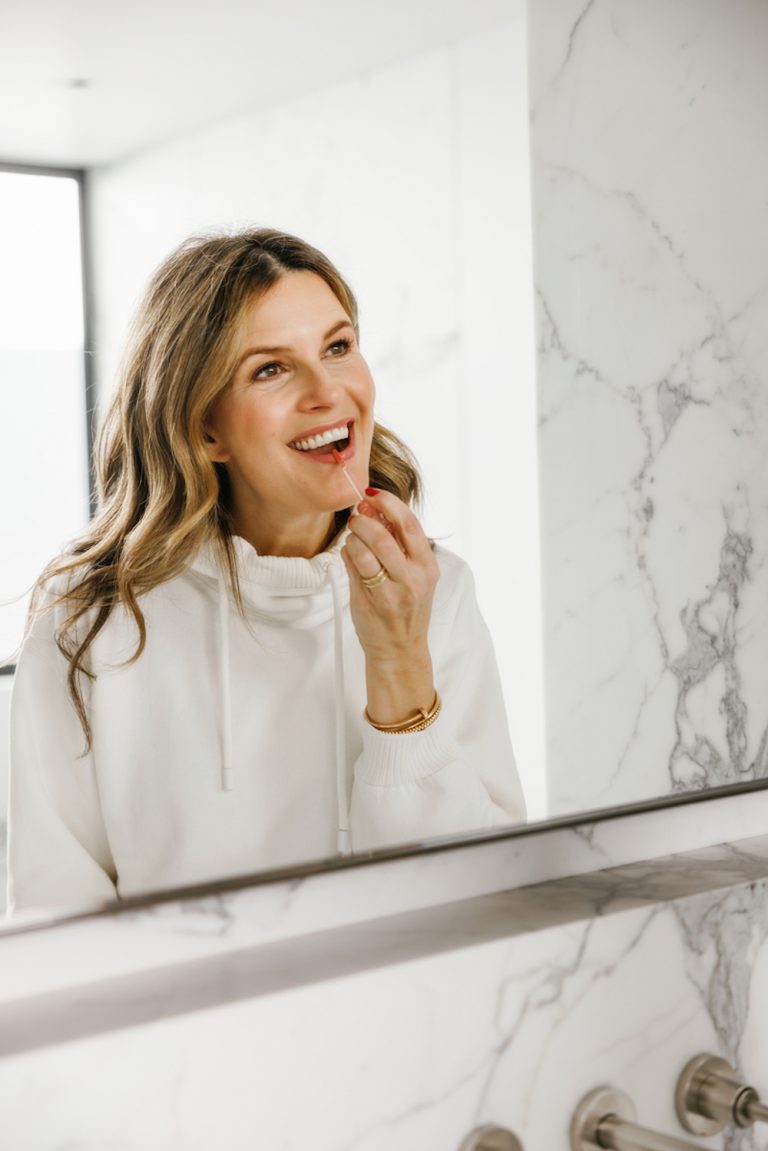 17 Gifts for Beauty Lovers to Fit Every Budget
This holiday season, the answer is: the simpler the better. The best gifts for beauty lovers are nearly universal in who can weave them into their routine. By sticking to the essentials and making sure each formula is suitable for sensitive skin (just in case) without being weighed down with fillers, you'll unlock the secret to being a good beauty gift-giver.
So skip the brightly-colored skincare gift sets. Below are beauty editor-approved gifts for beauty lovers that'll have everyone on your list obsessed.
Every product is curated with care by our editors and we'll always give an honest opinion, whether gifted or purchased ourselves. If you buy something through our links, we may earn a small commission at no cost to you.
An essential in any nourishing hair care arsenal. Infused with saffron, pistachio, and rose this hair elixir is formulated to deliver moisture, volume, and added strength. It draws upon Persian beauty rituals that have been practiced for centuries. Tried-and-true, it's your fast-acting ticket to healthy, shiny hair.
Sophisticated and sweet, I wear this warm vanilla perfume all throughout the winter months. (And of course, beyond.) By Rosie Jane is my favorite for clean fragrances that are simple, but special—and made for everyday wear. For a more affordable, travel-friendly option, select this spray that's great on the go.
Wander Beauty knows that even the most beauty-obsessed among us crave a streamlined routine. Because of that, the brand specializes in multi-purpose products that make the most of your precious morning minutes. This cream and mask duo doubles down on tired eyes, soothing and hydrating the sensitive skin with nourishment that works day and night.
It took me a minute to hop on The Skinny Confidential's Barbiecore aesthetic, but I'd never pass up the opportunity to test an internet-famous beauty tool. And y'all, this ice roller and face massager work. It's my favorite habit first thing in the morning and takes me from puffy to snatched instantly. Not only do the tools offer visible results, but it's a beauty ritual that just feels good. And before you go wondering whether it's better than a cheaper Amazon dupe, trust: it's worth the hype. Both tools feel sturdy as you roll, offering a firm and effective massage.
Winter is here. And with it, winter skin. This luxe, healing hand cream will soothe and replenish even the most sensitive skin. With organic flax oil, almond oil, and shea butter, it's an ultra-nourishing ritual she'll love to repeat. Available in five scents as lovely and unique as Sol Tabac or Night Gardenia—and everything imaginable in between.
I've had my eye on just about everything from NuFACE, but I've found it hard to justify the price for the brand's larger tools. But this mini starter kit offers all the luxury of the spa experience at home—without breaking the bank. The toning device contours the skin to tighten and lift while reducing the appearance of fine lines and wrinkles. It's literally a five-minute face-lift that they'll be happy to take with them on the go. I guarantee: it'll transform their daily routine.
As olive oil enthusiasts (for everything from our pizza to our skincare routine), we look to the very best for products we can trust. And the very best comes from Wonder Valley. This exfoliant and cleanser set will form the foundation of their brightening, toning, and radiance-boosting routine. And because their beauty cabinet is likely packed already, they'll happily display the stunning containers for all to see.
Support your expecting besties with this bundle of self-care goodies. Includes the belly mask designed to minimize the appearance of stretch marks, the moisturizing belly oil, and the sweetest non-toxic temporary belly tattoos to celebrate them every step of the way.
This unapologetically luxe bubble bath smells divine and offers the ultimate relaxing soak. With moisturizing jojoba oil and soothing rose, bergamot, and lemongrass essential oils, it's a dream addition to any nighttime ritual.
Anyone who's made the Hailey Bieber smoothie dupe or trekked to pick up the OG at Erewhon will love introducing this skin-boosting collagen to their daily beauty and wellness routine. While other brands are laden with additives, Moon Juice's take uses sustainably sourced, 100% naturally-derived ingredients (and it's a short list at that). This expert-backed collagen elixir is a luxe way to elevate any morning ritual in just one age-fighting step.
It's safe to say that everything Summer Fridays puts out is destined to go viral. Because we consider ourselves cult followers of the buzzy beauty brand, we scooped up this set immediately. The trio features the ultra-hydrating and plumping Lip Butter Balms in Vanilla, Cherry, and Iced Coffee. We love the tinted options for a night out and the OG balm when you're craving just a slick of shine.
PSA: Alo does beauty. Scratch that, Alo does beauty to perfection. The Glow System includes seven of the brand's face and body hero products: the Enzyme Facial Cleanser, Radiance Serum, Luminizing Face Moisturizer, Magnesium Reset Spray, and Head-to-toe Glow Oil. It's everything they need for the ultimate beauty routine reset.
Anyone serious about maintaining a hydrated glow needs this beauty tool. It penetrates the skin deeply to remove dead skin cells, blackheads, and any excess oil. Expect professional results from the comfort of your home. Honestly, it's both a little gross and totally satisfying to peep the waste chamber after each use.
The Laniege Lip Sleeping Mask has been the hottest thing in beauty for the past year. And given the rapid cycle of beauty trends, anything that keeps our attention longer than a month is worth the investment. This luxe lip oil treatment is a must-have for any beauty lover.
Know someone whose greatest pleasure is a long, relaxing bath? This luxe-scented bath blend will elevate their soak in seconds.
I won't lie, I thought my Coach days were long behind me, but with the brand's foray into sustainable production, embrace of a streamlined aesthetic, and this vibrant fragrance—I'm back on board. It's floral and fruity while still feeling distinctly sophisticated, with a base of cedarwood tempering notes of wild raspberry and rose. Literally every time I wear this, my partner says: You smell great, is that a new perfume? Keep 'em on their toes, friends.
My huge Costco bottle of moisturizer is finally through, and I happily replaced it with Iota's latest release. While other body lotions sit heavy on the skin, this option's milk-like texture absorbs seamlessly. With ingredients like matcha, caffeine, ginseng, and turmeric, it delivers long-lasting protection and a flood of antioxidants to keep skin blemish-free.
This post was originally published on November 18, 2022, and has since been updated.