The Best Wine For Gift Giving In 2023
No matter what the season, wine makes a great gift. But it's especially lovely around the holidays when we're celebrating more often. Not only can wine enhance our favorite holiday meals, but it can also become part of our holiday traditions, making our celebrations all the more merry. 
But searching for that perfect bottle to impress can be a bit of a mystery. While many of us love wine, we don't know enough about it to make a great bottle. Like, which years are the best for certain grapes or regions, and what makes a wine a great value? 
Also, like most of us, I usually go for the most usual suspects like Pinot Noir, Cabernet or Chardonnay, but there's a big beautiful world of wine out there that most of us don't even realize exists or know how to interpret the labels on the bottles even if we did. 
That's where Wine Access, a wine subscription and online wine shop comes in to save the day. They'll make you look like a total wine expert whether you're buying for yourself or others. It's truly the best resource for finding the best wine for gift giving!
What Makes Wine Access Different From Buying Wine At My Local Liquor Store?
Wine Access has a team of Master Sommeliers, a Master of Wine, and an International Wine Judge that put their expertise and industry connections together to bring you literally the world's best wines you just won't find elsewhere. They also get exclusive "access" to some unique amazing bottles, many of which are limited releases and hard to find bottles. What's even better is that they offer them at a deep discount.
How Does Wine Access Decide Which Wines Are Worthy?
The team at Wine Access tastes over 20,000 wines a year! Only about 1 out of every 18 wines make the cut. These bottles are the best of the best based on taste of course, but also their value.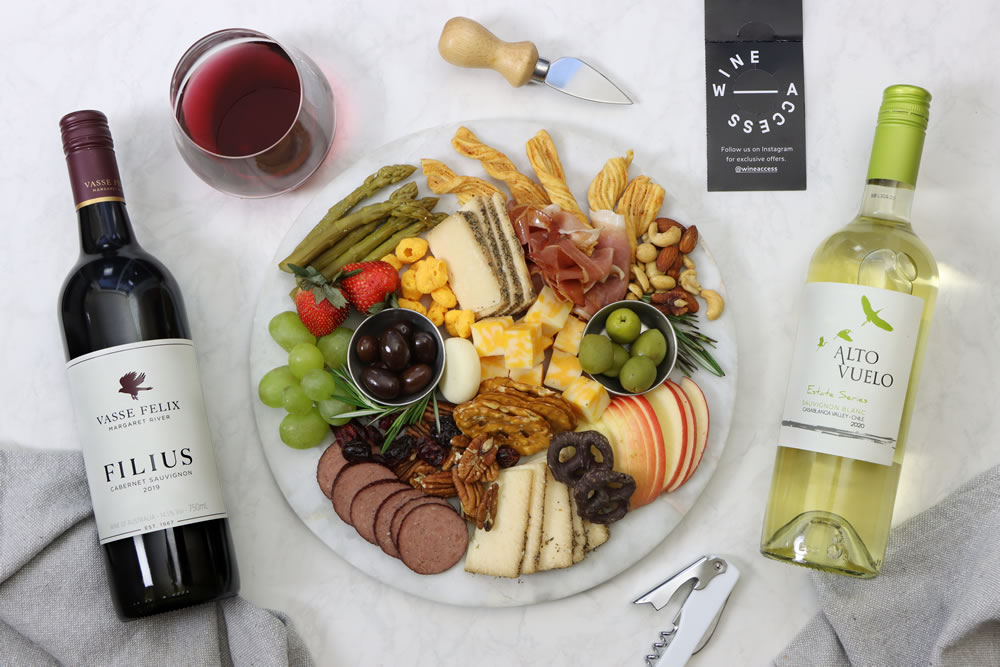 How Does Wine Access Work?
Anyone can order amazing bottles of wine from the Wine Access online wine shop. Order them straight to your own door or send them as a great gift. 
But if you're looking for a more immersive wine experience the Wine Access Wine Club subscriptions are the way to go. 
Most wine clubs tend to send wines from the same brands over and over. But Wine Access hand-selects their wines from all the globe so they can deliver those hard to find gems. With each shipment you'll get a perfectly curated collection of bottles from around the world that you won't find anywhere else.
And if you're looking for an impressive gift for a wine lover, selections from Wine Access will have your gift recipient drinking like a wine expert everyday.
Wine Access Wine Club Subscriptions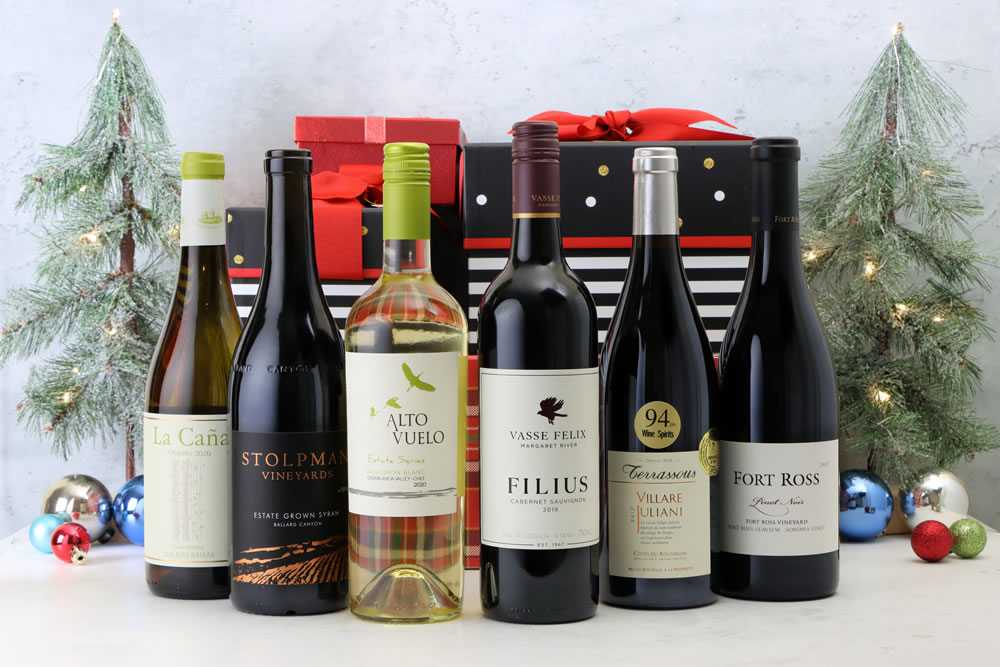 Not only can Wine Access subscription boxes help you discover new amazing wines, but these selections are also the best wine for gift giving. You can even host your own wine tasting. See all Wine Access wine subscriptions here.  Here's some of our favorites!
Discovery Club (All Reds or Mixed): Perfect for Exploring Wine Through a Theme
6 classic and modern wines chosen to fit a curated theme each quarter
Choose from all reds or a mix of both whites and reds
Exclusive videos with a guided tasting of each wine from their wine experts
Printed detailed note cards so you can learn about each wine and keep track of your favorites
4 shipments per year.
$150 per shipment (with a total value of $200 or more)
 ➡ Purchase a Discovery Club Subscription
Connoisseurs Club (All Reds): For Lovers of Luscious Luxury Reds 
Luxury bottles of red wine from top-scoring and highly respected estates
Exclusive videos with a guided tasting of each wine from their wine expert
Printed detailed note cards so you can learn about each wine and keep track of your favorites
4 shipments per year.
$150 per shipment  (with a total value of $200 or more)
 ➡ Purhase a Connoisseurs Club Subscription
If you're not sure what to give this year, a Wine Access gift card provides access to the world's best wines for gift giving! Wine Access e-Gift Cards can be redeemed online for any of their expertly-curated selections. Select the amount and let the recipient pick the bottle, whether it's a Michelin-star-level staple from Bordeaux or a boutique discovery from the Willamette Valley!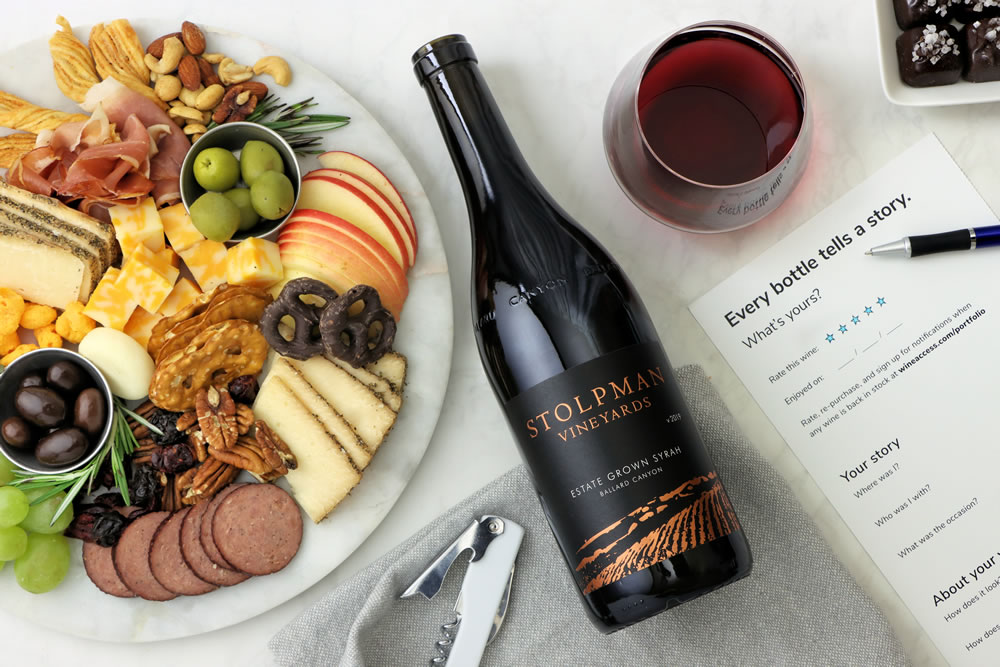 Exclusive Wine Access Wine Club Member Benefits
All Wine Access club members also get:
And additional 10% off all purchases in their wine shop
Member only access to rare wines not publicly offered in the Wine Access shop, with the exclusive ability to repurchase
Wine Access Wants You To Be Happy With Every Delivery
After you choose your delivery date, your wines are shipped in temperature controlled boxes. But if any wines fail to impress, just contact Wine Access and they'll make it right. If you're ordering from their wine shop, they will help answer any questions and help you make selections.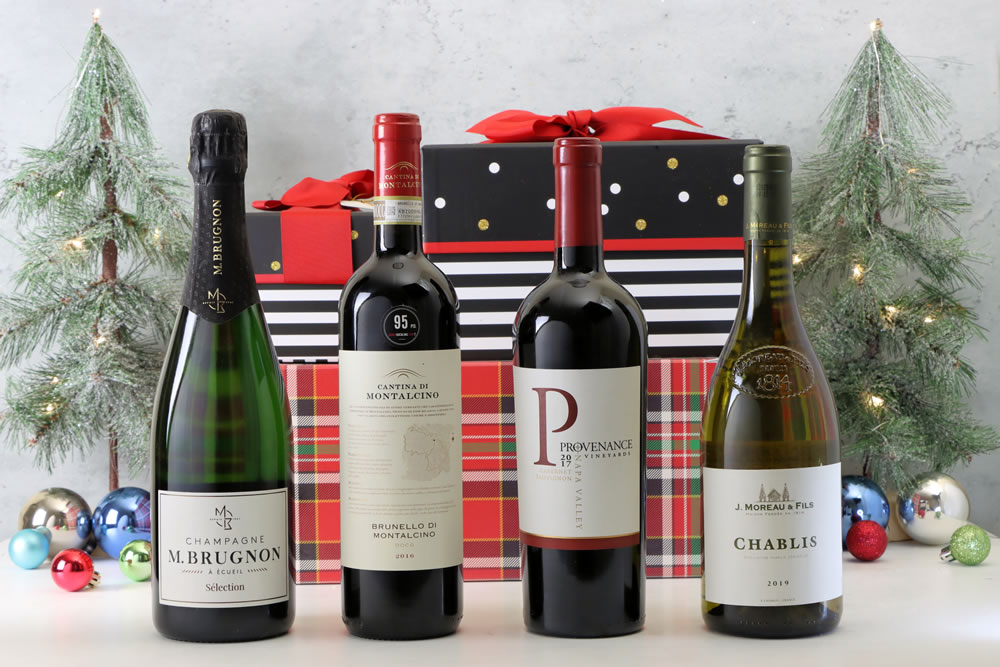 The Best Wine For Gift Giving 
Looking to send an outstanding bottle or two to your favorite people? These exclusive Wine Access selections make the perfect gift! Grab them from their wine shop before they sell out!
Grape Varietal: Chardonnay
Year: 2019
Country: France
Region: Chablis, Burgundy
Sweetness: Dry
Tasting Notes: Bright and golden-tinged in the glass, this Chablis bursts with aromas of mandarin blossom, fresh-cut green pineapple, green apple, and fresh minerals. Drink now through 2026.
Parings: soft cheeses, seafood, shellfish
Wine Access Price:  $24
Chardonnay grapes from the Chablis northeastern region of Burgundy, France produce wines grown in soil that is studded with fossilized seashells and bits of marine skeletons that give this wine it's distinctive flavor. This makes for a crisper and more refreshing Chardonnay wine than most of us are accustomed to when it comes to this grape. That's a good thing.
If you're looking for the perfect unoaked Chardonnay at an even better price point, this wine is the perfect choice. A delicious Chablis that was awarded 92 pts from Decanter Magazine, this wine is from Moreau, one of the most respected makers of Chablis. One member declared this wine as, "One of the best Chablis that I have tasted this year. Now I wish I had bought more." It's the perfect wine to pair with oysters or other holiday seafood platters this season.
Grape Varietal: 100% Sangiovese 
Year: 2016 
Country: Italy 
Village, City, Region: Montalcino, Siena, Tuscany
Wine Type: Brunello 
Sweetness: Dry
Tasting Notes: Ruby-hued with a gorgeous bouquet of dried red cherries and warm red plums, the palate shows raspberry, rose, and wild-herb flavors mingling with new leather, dusty earth, and tobacco. Balanced and nuanced, it shows grippy, well-integrated tannins and a complex finish that begs for a medium-rare bistecca alla Fiorentina.
Wine Access Price:  ($65 retail) $39
Cantina di Montalcino is Wine Acesses's top-selling Brunello of 2021 and delivers a level of value you'll rarely see anywhere near $35. The perfect amount of spring rainfall and a warm, dry summer made for a near-perfect grape growing season in 2016 in the province of Siena, located about 80 km south of Florence in the Tuscany wine region. Vinous called 2016 "Montalcino's time to shine," while Wine Enthusiast called it "a Brunello lover's dream." One sip from this bottle and there's no doubt you'll agree. 
Wine Label Fact: DOCG (Denominazione di Origine Controllata e Garantita) on the label means that the wine producers followed the strictest Italian wine regulations possible. There are currently only a handful of Italian wines that qualify for DOCG status.
Grape Varietal: Cabernet Sauvignon
Year: 2017
Country: U.S.A
Region: Napa Valley, California
Sweetness: Dry
Tasting Notes: Ruby-colored you'll discover notes of currants, dark cherry, cassis, blackberry, and crushed bay leaves with cocoa, mocha, cedar, and pipe tobacco.
Parings: Hard Cheese, Meat
Wine Access Price:  ($65 retail) $39
Full-bodied, soft and velvety, yet dry on the finish, this 94-point cab was named by acclaimed wine critic James Suckling as one of "Ten Outstanding Napa 2017 Cabernets for Under $75. Considered a "best buy" by Wine Access members, this is one that is great to drink now but will develop nicely through 2035. At 40% off retail, A perfect example as to why Wine Access is the place to go for the amazing bottles at an even more amazing price point.
Grape Varietal: 65% Chardonnay, 35% Pinot Noir
Country: France
Village, City, Region: Écueil, Reims, Champagne
Sweetness: Ultra Dry
Tasting Notes: This lemon-yellow and vibrant, bone-dry classic Champagne on the nose has notes of crisp yellow apple, quince, brioche, chalk, and subtle florals with flavors of pear, toasted nuts, and a lingering minerality. Drink now through 2024.
Parings: Hard and soft cheeses, seafood, poultry and veggies
Wine Access Price:  ($50 retail) $35
What's a holiday celebration without Champagne? This Wine Access exclusive and amazingly delicious Champagne, happens to be their #1 selling sparkling wine for the past two years. A favorite of wine industry insiders and experts, and Wine Access Members, we think that tradition will continue. A favorite reviewer stated this is "Simply the best deal on a champagne that easily is worth twice as much. Very few wines do I buy several cases of."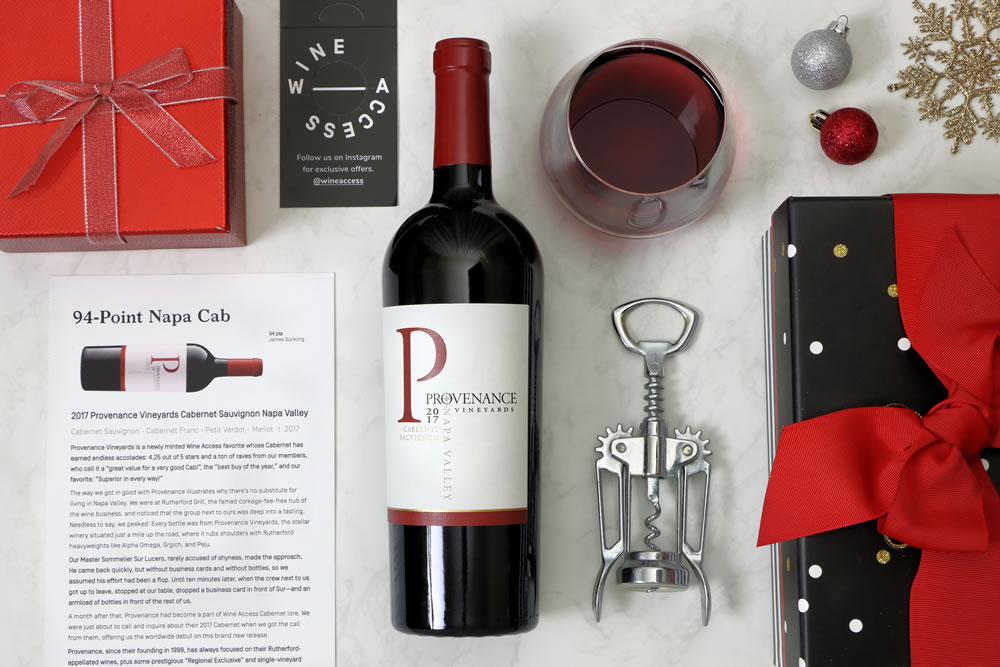 Visit WineAccess.com for more info, to shop for the best wine for gift giving, or to purchase a wine club subscription.
➡ See Our Full Review Of Wine Access