The Traveler's Guide to Feeling Right at Home
The Traveler's Guide to Feeling Right at Home
Written by: Brianna Peters
|
Published on: November 3, 2022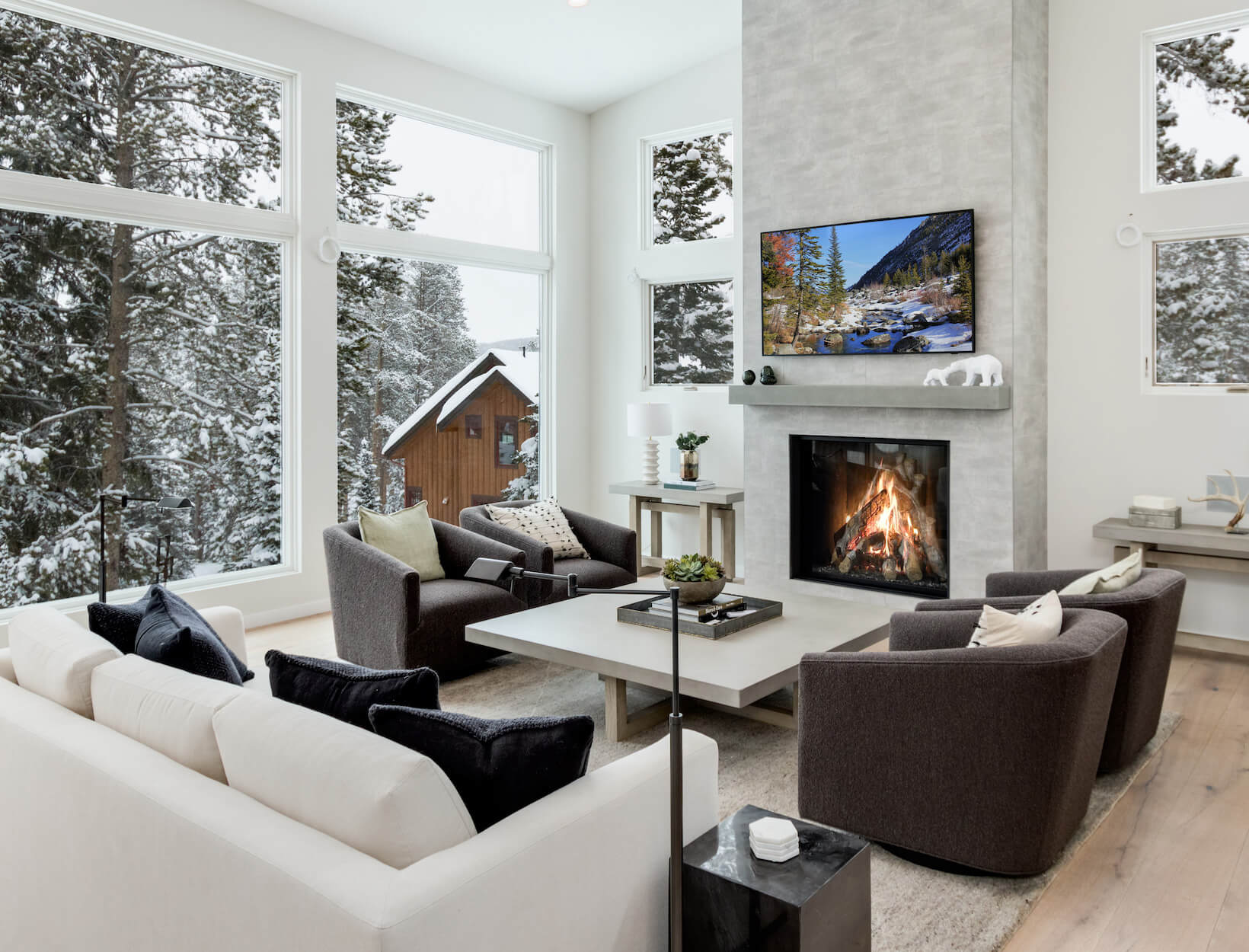 Photo courtesy of Pacaso
Even seriously luxurious hotels can feel soulless; so, of course, can business chains, Airbnbs, and anywhere else you might find yourself sleeping for business or vacation. The antidote, in many cases, is a little thoughtful planning. "The right details can make a huge difference in how you feel," says designer Lynne Tocchet, design director at Pacaso, a real estate co-ownership marketplace (you buy shares in a particular luxury second home and schedule stays at it via a smart app). Tocchet has been buying, renovating, furnishing, and flipping homes for over 25 years, and she's designed over 100 homes for Pacaso—from rustic mountain houses to beachfront cottages—this year alone. The thread between them, she says, is coziness. "We're balancing different owners with different tastes, and whether they're skiing, surfing, or hiking, we want them all to be able to really unwind and enjoy," she says. Here's how she brings the cozy to any interior. (And note: These tricks work for hotel rooms but are just as effective in your home.)
1
Blankets Make a Bigger Difference Than You'd Think.
"Obviously, they make a space feel warm and inviting," says Tocchet. Beyond feeling cozy, they add visual texture. If you have limited suitcase space, carry a blanket on the plane with you to stay warm. Or do as Tocchet sometimes does and use your favorite oversize sweater as décor when you're not wearing it (drape it over a chair, sofa, or bed). Think of texture in other contexts, too: A chic statement pillowcase makes any room look and feel particular, for example.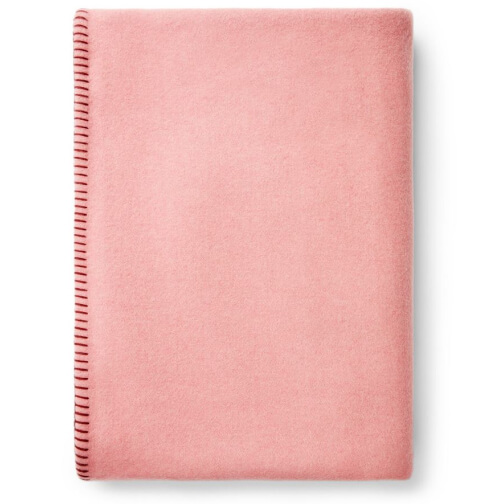 R+D.LAB
CITTA Jacquard Blanket
goop, $545
SHOP NOW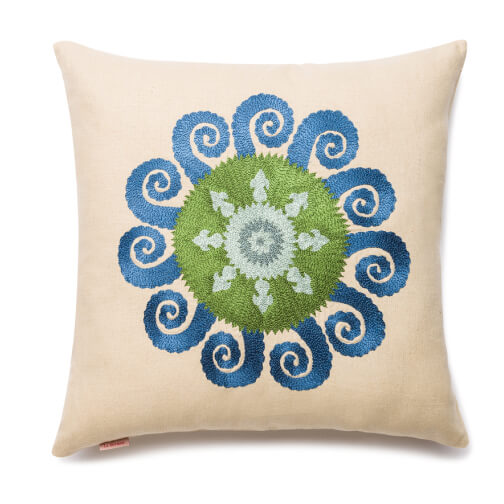 Emporio Sirenuse
Sun Pillow Case
goop, $275
SHOP NOW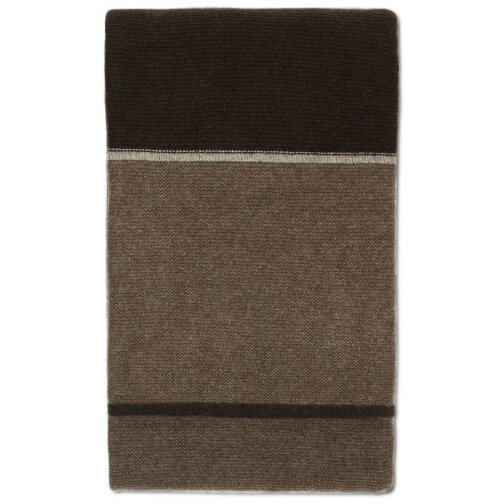 Hangai
Striped Three-Toned Purl-Knit Yak-Down Throw
goop, $525
SHOP NOW
2
Bring Soothing Sounds.
Staying somewhere new all but ensures you're going to experience different sounds—especially at night. A sound machine blocks it all out so you can sleep.
Calming soft noise with a dimmable night-light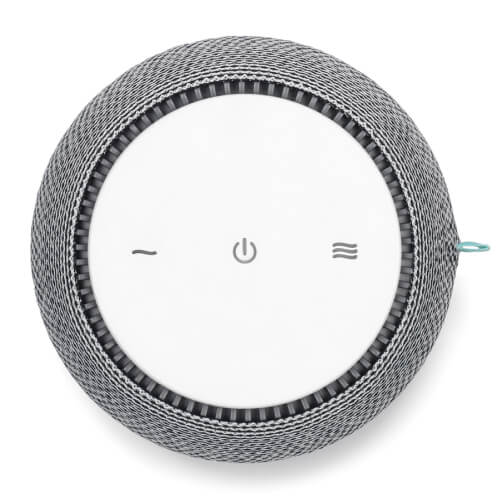 Snooz
White Noise Sound Machine
goop, $99.99
SHOP NOW
Night-light, alarm clock, and sound machine in one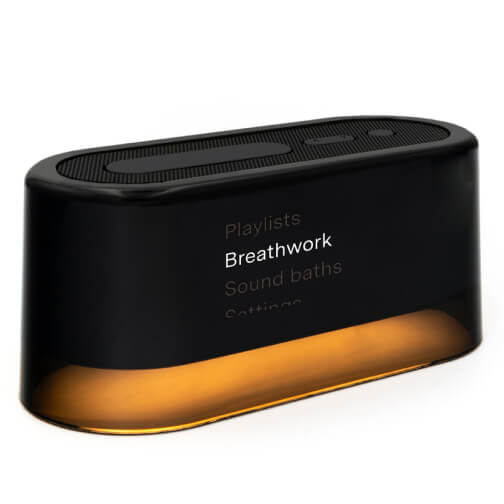 Loftie
Loftie Alarm Clock
goop, $149
SHOP NOW
3
Change Up the Scent.
A gorgeous scent brings any space to life. "A candle sets a great mood and masks unwanted smells, and there's something so comforting about lighting one at the end of your day," says Tocchet. If you (understandably) don't have space in your bag for a full-size candle, a mini votive or incense is a great alternative. Tip: Since many luxury hotels have a signature scent, call ahead to see if they can skip spraying your room—so you have full control of what your room smells like.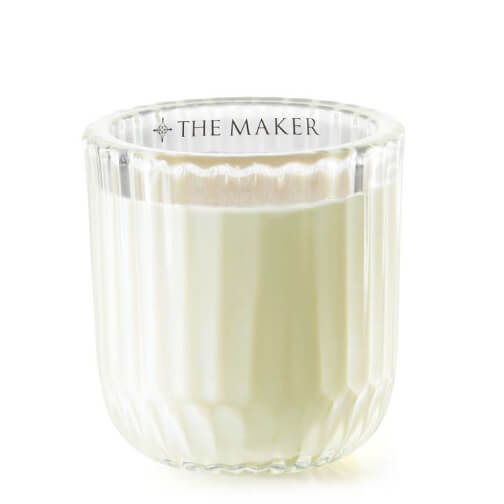 The Maker
Spiritus Candle
goop, $80
SHOP NOW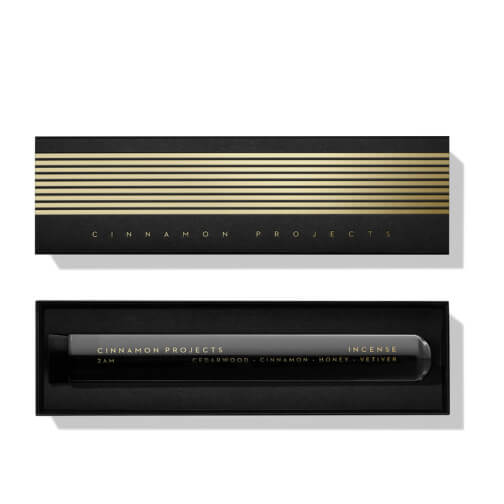 Cinnamon Projects
2 AM Incense
goop, $30
SHOP NOW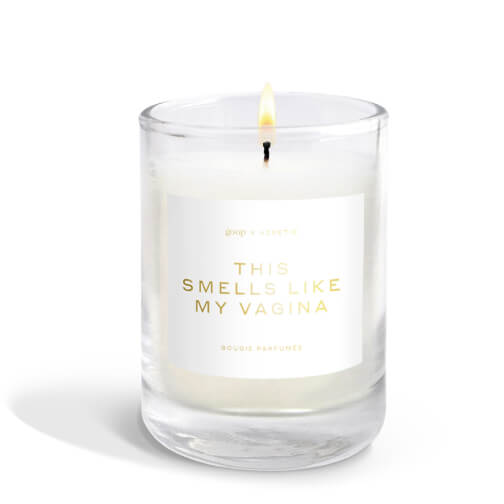 goop x Heretic
This Smells Like My Vagina Votive
goop, $20
SHOP NOW
4
Build in Rituals and Routines.
Traveling challenges even our most closely held daily routines. Whether it's journaling, meditating, or exercising, stick with your favorites as best you can. Block out time on your calendar to help keep yourself accountable. Tip: Pack your favorite morning drink so you don't have to make compromises at the lobby coffee shop.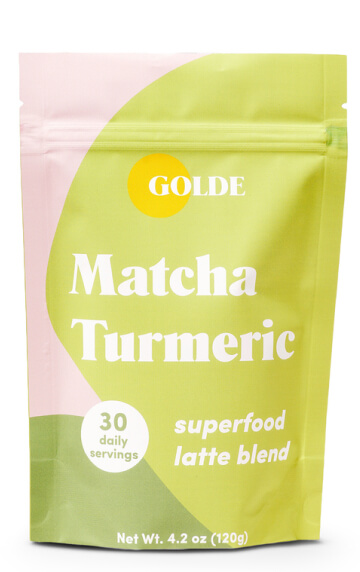 GOLDE
Matcha Turmeric Latte Blend
goop, $29
SHOP NOW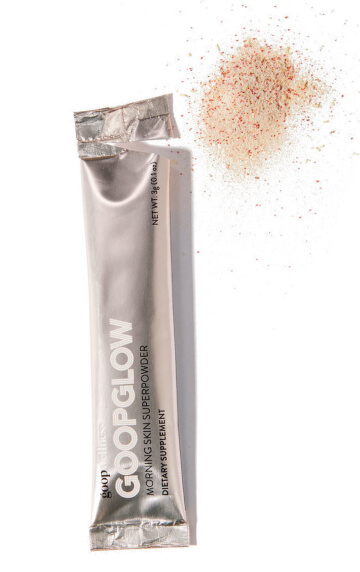 goop Beauty
GOOPGLOW Morning Skin Superpowder
goop, $60/$55 with subscription
SHOP NOW
Evergreen Journals
Habit Journal
goop, $26
SHOP NOW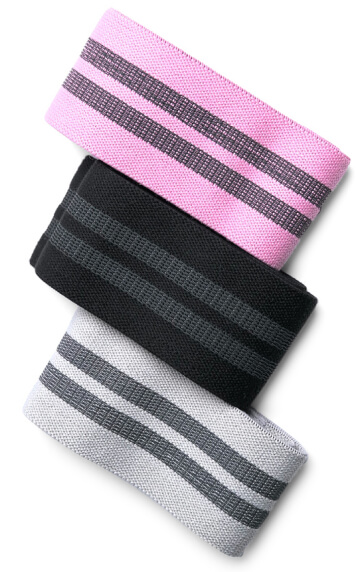 Drea Wheeler
Resistance Bands
goop, $40
SHOP NOW
5
Bring the Natural World In.
When you're traveling, make some time to enjoy a bit of the surrounding nature—open the windows, take a walk outside, visit the buzzy downtown district, or discover a local farmers' market. "Nature has a universally calming and grounding effect," says Tocchet. "When you highlight those natural elements, it really feels warm and welcoming." In a pinch, use your travel mug as a vase.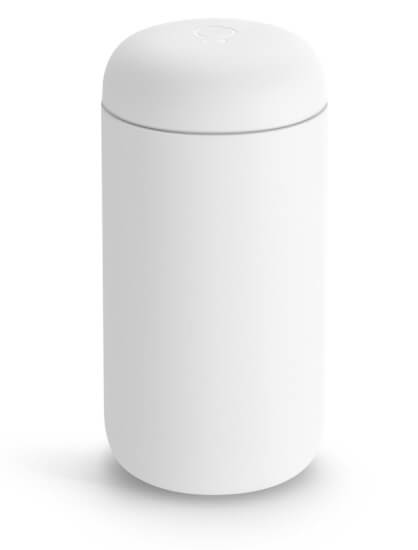 Fellow
Carter Move Mug
goop, $30
SHOP NOW
6
Pack More Beauty Than You Think Is Prudent.
There is something especially glorious about bringing your favorite skin, hair, and body care along with you. Below, our favorites from our minis shop.
Moisturizer and exfoliant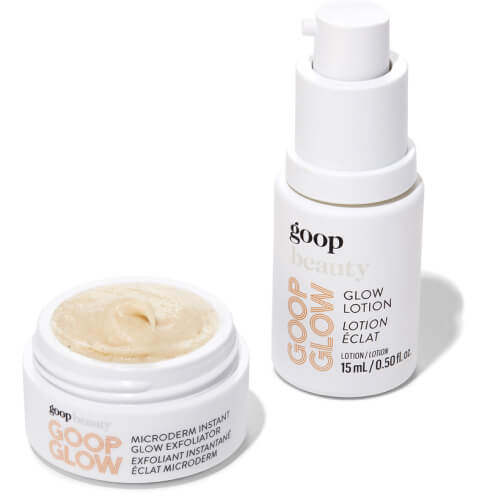 goop Beauty
GOOPGLOW Glowing Skin Duo
goop, $48
SHOP NOW
Super soothing treatment balm
Furtuna Skin
Travel Size Rinascita Delle Olive Replenishing Balm
goop, $105
SHOP NOW
Creamy cleanser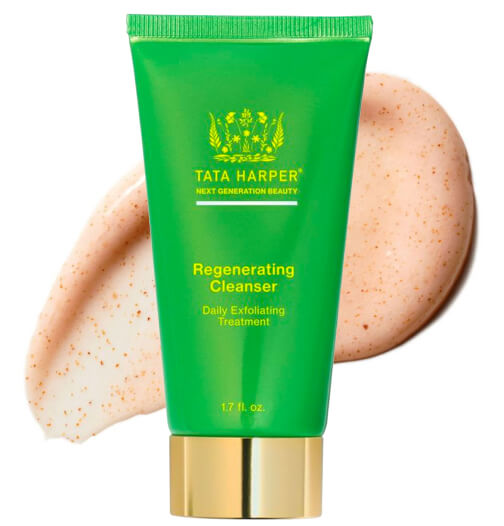 Tata Harper
Regenerating Cleanser, 50 mL
goop, $46
SHOP NOW
Silky lotion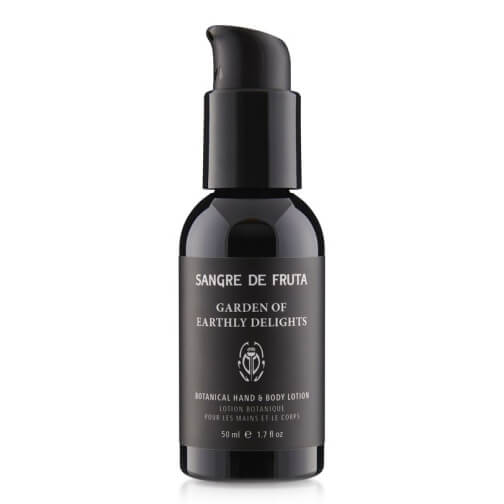 Sangre de Fruta
Garden of Earthly Delights Travel Hand & Body Lotion
goop, $12
SHOP NOW
Shampoo and conditioner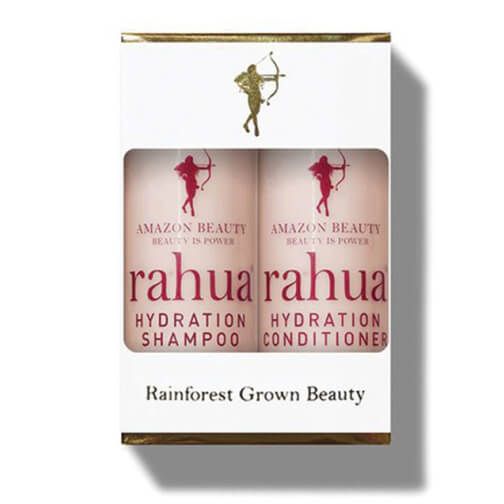 Rahua
Hydration Travel Duo
goop, $19
SHOP NOW
Hair treatment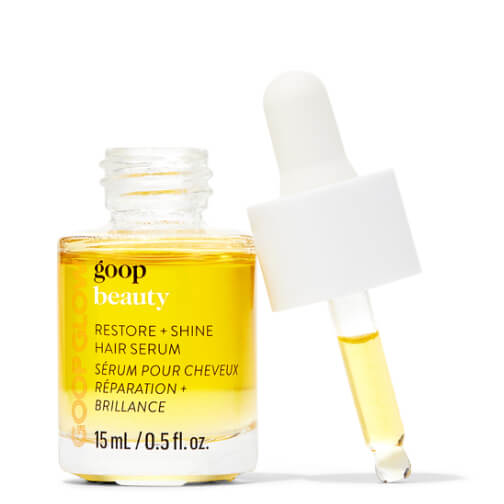 goop Beauty
GOOPGLOW Restore + Shine Hair Serum, 15 mL
goop, $20
SHOP NOW
SHOP ALL HOME
Related Reading
The Dolce Detox
How to Redo Your Bathroom (without Renovating)
The Best Bath, Kitchen, and Bedroom Details from Gwyneth's New House
A Luxury Bedding Guru on How to Make the Best of Your Bed