Top-Down Rally Racer 'Thrash Rally' ACA NEOGEO from SNK and Hamster Is Out Now on iOS and Android – TouchArcade

Hello. Our pal Mikhail is on vacation right now, and that means it falls to me to announce this week's ACA NEOGEO release on iOS and Android from the folks at SNK and Hamster. This week's pull comes from very early in the lifespan of the arcade/home platform. It's none other than 1991's Thrash Rally ($3.99), originally developed by ADK. You can pick it up now on your mobile device of choice for a lean, mean $3.99. Wondering what it looks like on mobile? Well, you can peep a screenshot below. Or check your local App Store listing. Options a-plenty, but you'll be doing me a favor if you check it out here.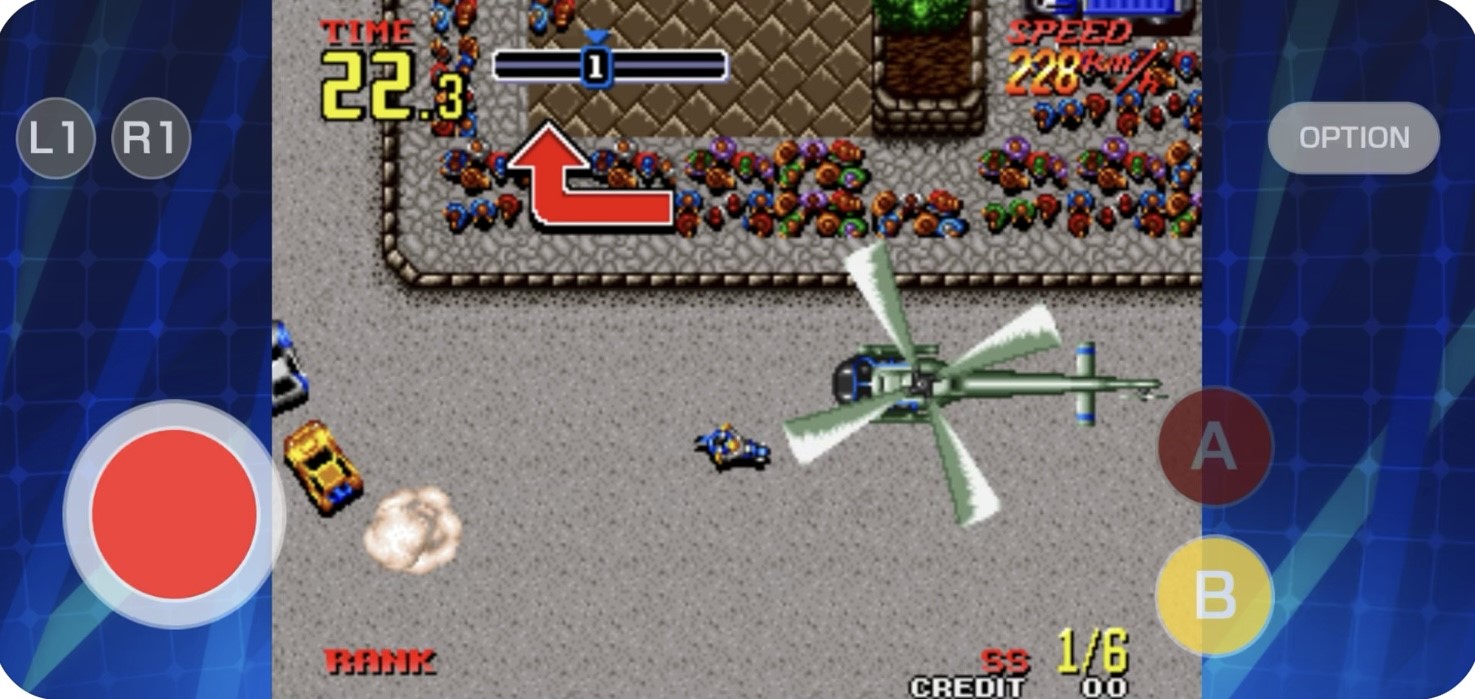 A top-down take on rally racing, it perhaps wasn't the most immediately impressive NEOGEO game of its time, but it sure was a lot of fun. Critics largely enjoyed it, and it did well enough for itself to earn a spiritual successor in 1996 called Over Top ($3.99), which was already added to the mobile ACA NEOGEO line a while back. I'll most likely be doing a review of this game soon, as I have for many others in the past. In case you missed it, last week's ACA NEOGEO mobile release was the futsal game Pleasure Goal, and you can read my review by clicking somewhere around… here. And in case you want to check out the website for the ACA NEOGEO mobile line, that can be found somewhere around… here. Do you have any happy memories of Thrash Rally? Will you be picking this one up? What's your favorite game in this series so far? Do you like pineapple on pizza? Feel free to chime in on all of these questions in the comments below.