Wo Long: Fallen Dynasty and Naraka Bladepoint crossover for a limited time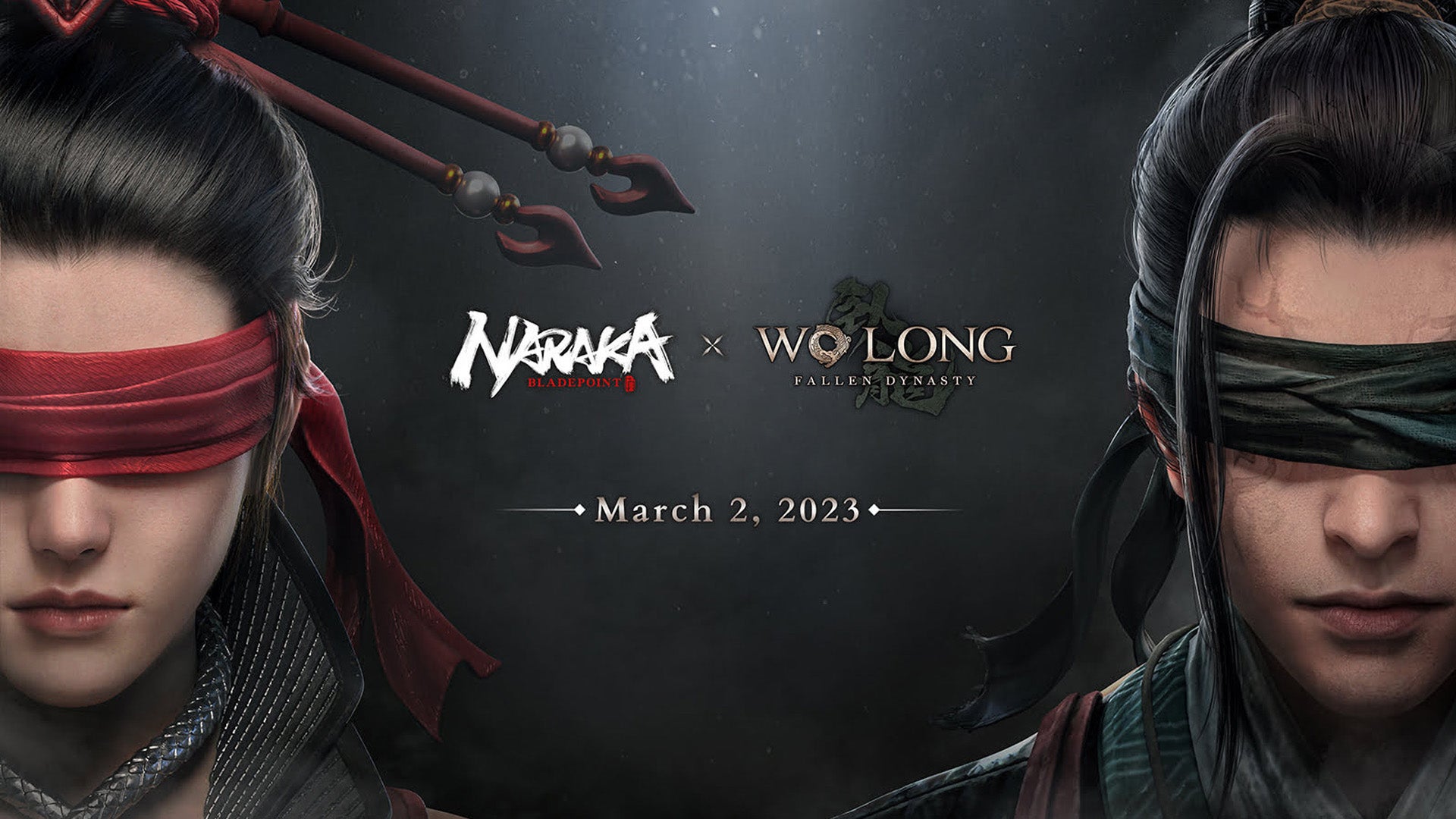 Wo Long: Fallen Dynasty and Naraka: Bladepoint are getting a little crossover with one another, with things kicking off in the latter game first.

Players have already had a few days to dive into the challenging world of Wo Long: Fallen Dynasty, the latest title from Nioh developer Team Ninja. But if you're one such player who just can't get enough, you might want to head over to Naraka: Bladepoint. Running until March 24, you can unlock "exclusive rewards" in Naraka themed around Wo Long: Fallen Dynasty, like a new Battlemark, banner, profile backgrounds, and an "iconic" headwear piece (thanks, GamesRadar).

"Players will only have a limited amount of time to obtain these exclusive rewards before they disappear," Naraka developer 24 Entertainment explains. "The crossover doesn't finish there, however. It has been confirmed that Naraka-themed DLC is coming soon to Wo Long: Fallen Dynasty, with armor sets based on familiar heroes Viper Ning and Tarka Ji." No date has been set yet, but it also sounds like fans of Naraka have something to look forward to in Wo Long as well.

Wo Long: Fallen Dynasty just launched last week, and reviews are pretty favourable across the board. VG247's own Wo Long: Fallen Dynasty review gave the game 4/5 stars, saying it's "an excellent action game, and a tightly-focused, well-executed example of why Team Ninja is often mentioned in the same breath as FromSoftware."

PC players are pretty unhappy at the moment, as the game has some performance issues on the platform, as well as a number of players being unhappy with the keyboard and mouse controls (Team Ninja has offered some solutionshttps://teamninja-studio.com/wolong/us/faq/ for some of the problems players are currently experiencing). That hasn't stopped the game from being successful though, as it's Team Ninja's biggest Steam launch, and was the third best selling game on Steam at the time of its launch.