'Wobbledogs', 'Ultimate ADOM', 'Extinction Eclipse', and Today's Other Releases and Sales – TouchArcade
Hello gentle readers, and welcome to the SwitchArcade Round-Up for November 17th, 2022. In today's article, we've got a cool new trailer for Fire Emblem Engage to watch before we head into the numerous new releases of the day. Admittedly, tomorrow is looking like the bigger day this week, but there is still plenty to consider here. After summarizing those new games, we'll head on over to the latest sales and outgoing discounts for the day. Let's get to work!
News
Check Out the Latest 'Fire Emblem Engage' Trailer
We're well into November now, and Pokemon Scarlet and Violet are out tomorrow. That means the next big bullet in the first-party chamber is Fire Emblem Engage, due out in January of next year. And that, in turn, means that the marketing is going to start rolling out. So here we are, with a cool new trailer to watch. Well, I'll leave that to you. I'm trying to keep as much of the game a surprise as I possibly can.
New Releases
Wobbledogs ($19.99)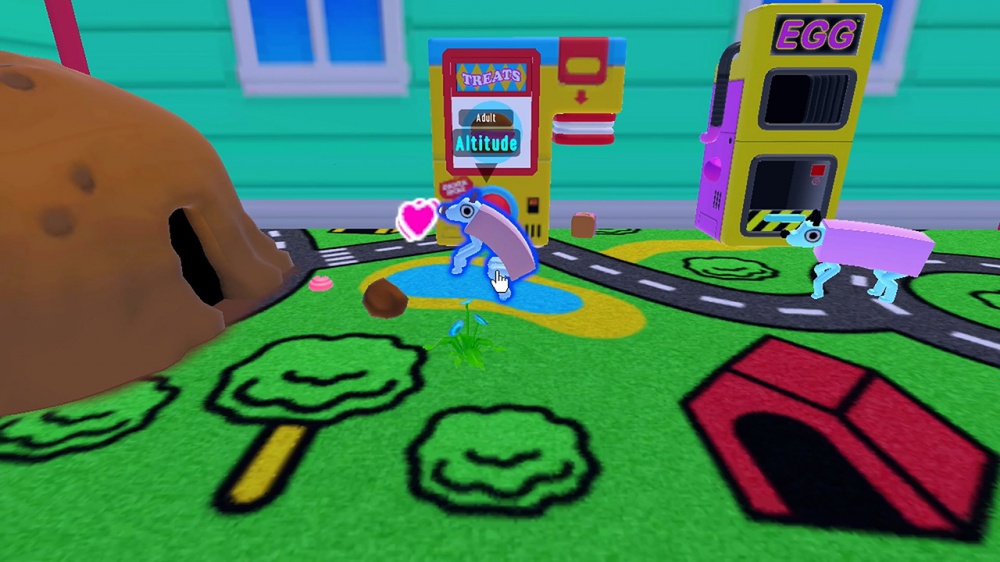 Here's a weird one for those who like weird ones. Maybe even weird ones who like weird ones. It's a virtual pet simulator with mutating dogs who are created all the way down to their guts. You set up the habitat they live in and breed them as you like to create new genetic horrors. No, you can't fuse them with your daughter in some last ditch attempt to prove your experiments have borne fruit. Why would you even ask that?
Pixel Game Maker Series VERZEUS ($11.99)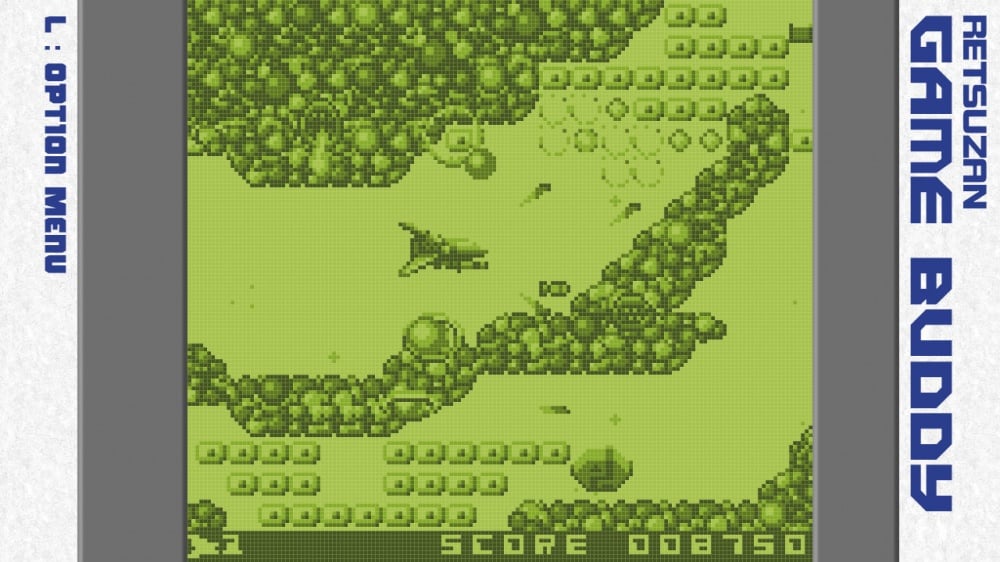 Oh hey, the Game Buddy series is back. This seventh entry in the line is a horizontal shooter that I would guess is paying homage to Konami's Nemesis. Power up your weapons and take on the alien threat. No Moai statues in this one, but it does have some Haniwa statues. Close enough, I'd say. I get a kick out of the faux-Game Boy games from this developer, so I'll be picking this up for sure.
Arcade Archives Metal Black ($7.99)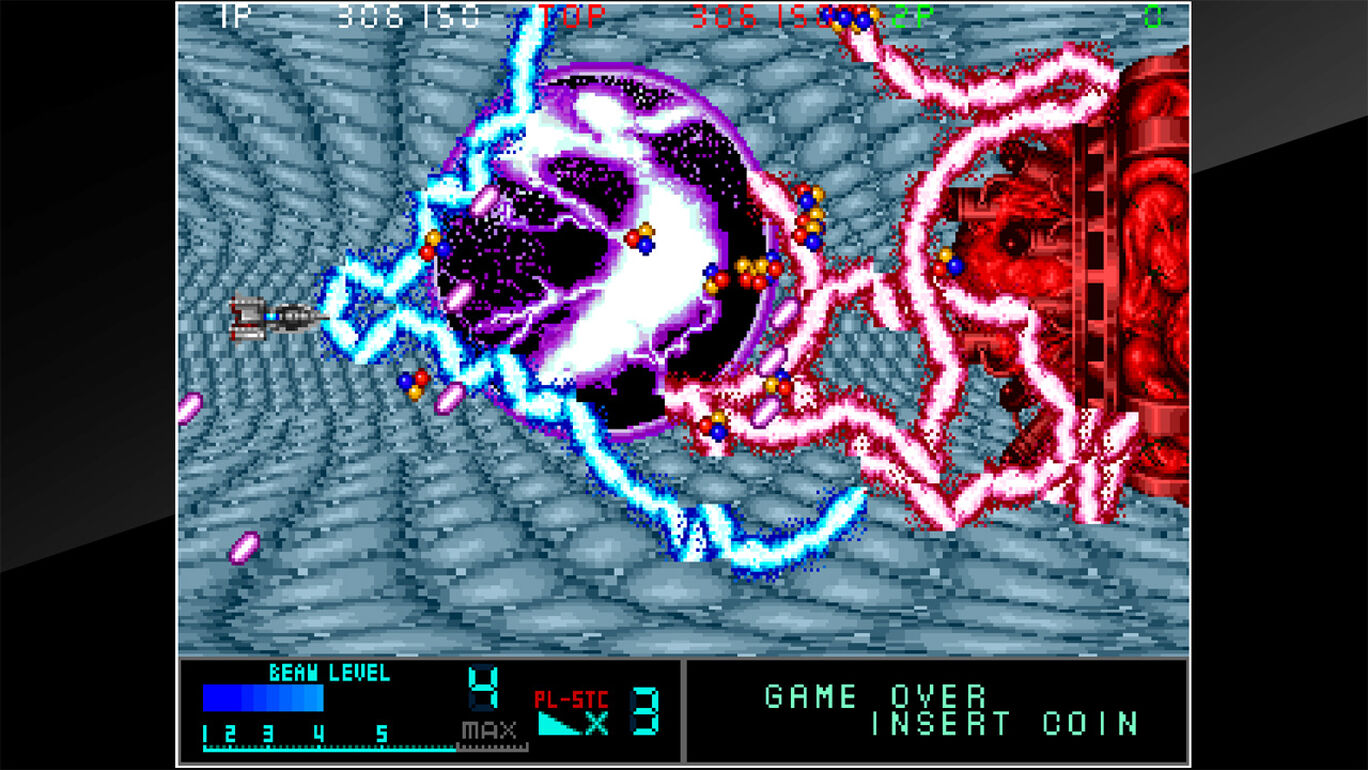 Taito's 1991 horizontal shoot-em-up is the latest addition to the Arcade Archives line-up. It was originally under development as part of the Darius series but somewhere along the line it became its own thing. That didn't stop it from making its mark on Darius, however. The special beam attack in the game ended up inspiring the beam dueling in the amazing G-Darius. This game was somewhat panned in its time, but it has picked up its fair share of fans over the years, including yours truly. If you like Darius, you'll probably have fun with this.
The Closed Circle ($10.99)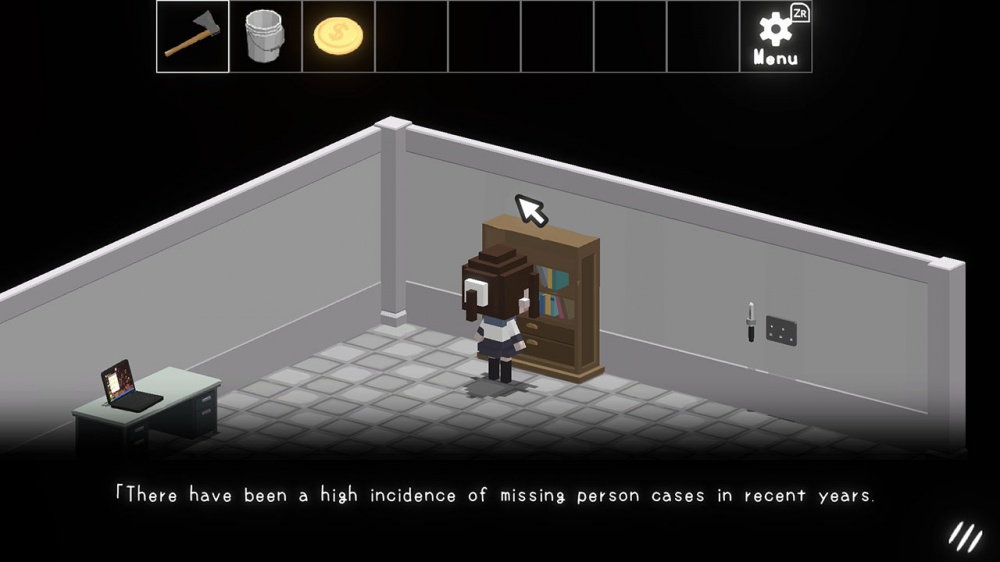 An adventure game of sorts where eight girls have been trapped in a closed circle and need to escape. Travel through the rooms, solve puzzles, and try to find a good ending amongst the multiple outcomes. It uses an isometric voxel-ish art style, which seems to be somewhat trendy with indie adventure games these days. This was previously released on Android under the title Escape from the Closed Circle.
Ultimate ADOM – Caverns of Chaos ($19.99)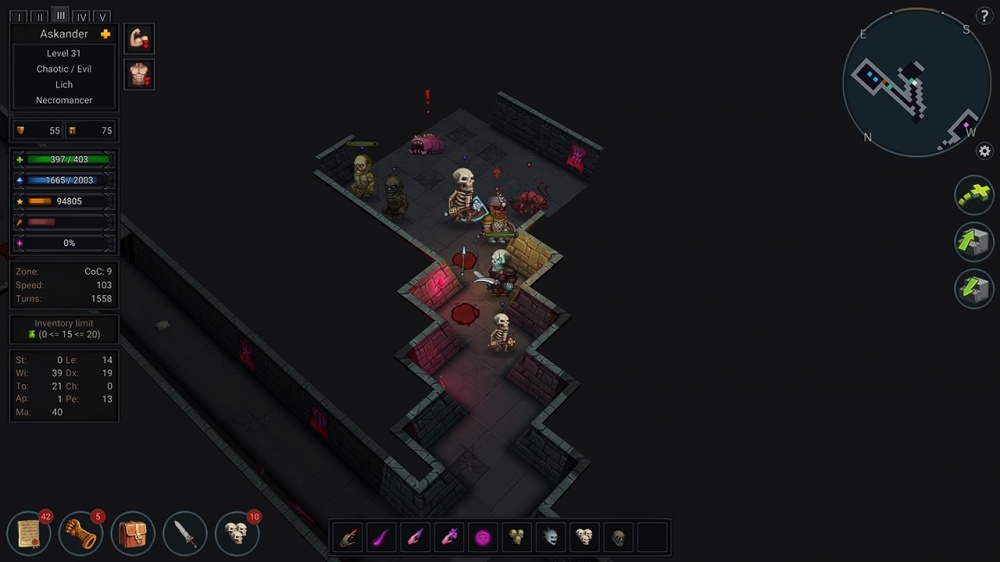 Ancient Domains of Mystery, or ADOM, was one of the big roguelikes from the era before roguelikes became trendy. Ultimate ADOM – Caverns of Chaos is the official sequel to the game, arriving nearly a quarter of a century after the original. It attempts to bridge the *** sensibility of the original with a more accessible approach to the genre, and if the response from players of its Steam version is anything to go by, it missed the mark by some measure. Well, I'm sure some Switch owners will have fun with it anyway.
Chompy Chomp Chomp Party ($9.99)
What sinful creatures humans are. We already got Garfield Lasagna Party earlier this week, and yet here is another party game? Will our thirst never be slaked? This one can be enjoyed by up to eight players via local multiplayer, and as near as I can tell you need to battle each other to chomp everything that can be chomped, in an effort to be the chompiest chomper of chompable things. It looks cute, and eight-player support is rare enough to be notable.
Extinction Eclipse ($14.99)
Oh, it's one of these. I know lots of people who are happy when one of these comes out. It's a space action strategy game where you have to explore, gather resources, build up your fleet, and battle aliens. You've got a story mode with multiple campaigns, plus a skirmish mode to mess around with after you've exhausted that. It looks decent enough, but I haven't had a chance to dig into it yet so I can't say for sure how good it is.
My Fantastic Ranch ($39.99)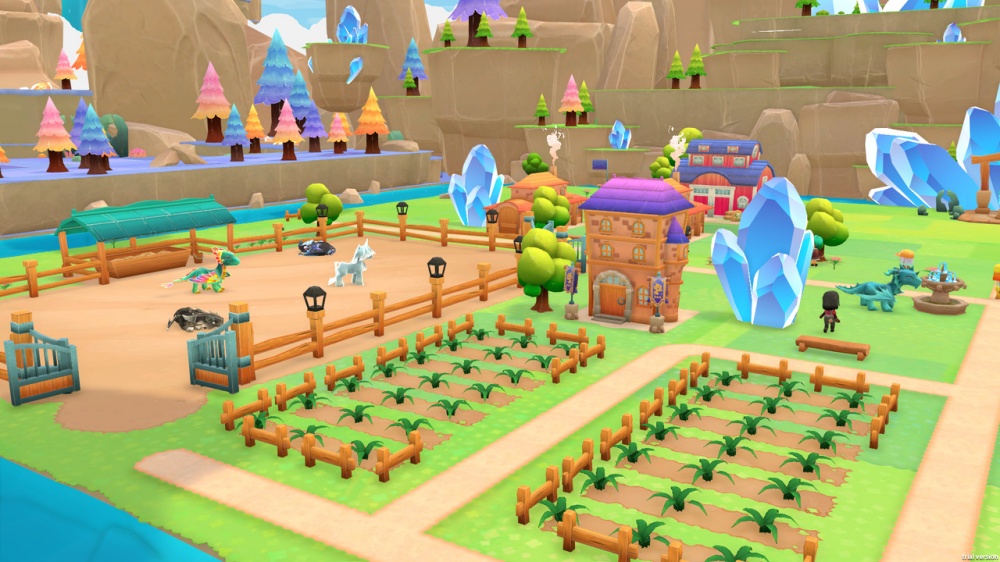 This is a management sim and while it may seem like yet another farming game, there's actually no farming here. Rather, you're managing a ranch full of unicorns and dragons. Take care of your steeds, entertain kids who come to the ranch, and upgrade your facilities to boost your popularity. This honestly feels like it's coming in at too high of a price for what it is, but if you have a kid who loves cute unicorns and dragons I suppose forty bucks is getting off light in the grand scheme of things.
Starsand ($19.99)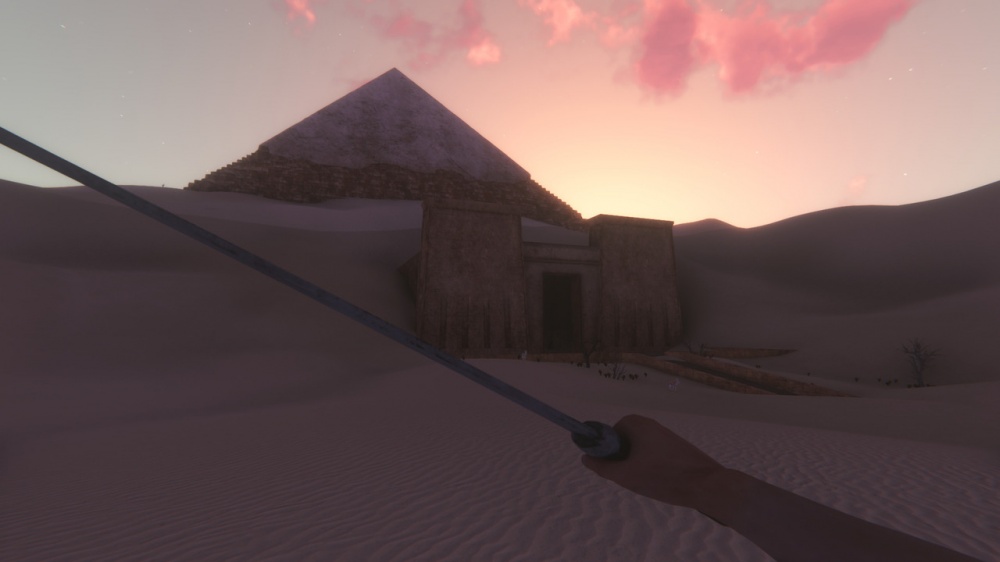 A relatively standard take on the survival genre with the twist being that you're in a desert. A space desert? It's a desert. Earth-like, but not Earth. It has a similar vibe to Subnautica but it doesn't execute things as well as that game. Still, that desert theme carries it far and when it starts to deliver on the 'star' part of the title it certainly takes some… interesting turns, to say the least. Survival game fans may want to take a closer look.
The Lost Labyrinth ($19.99)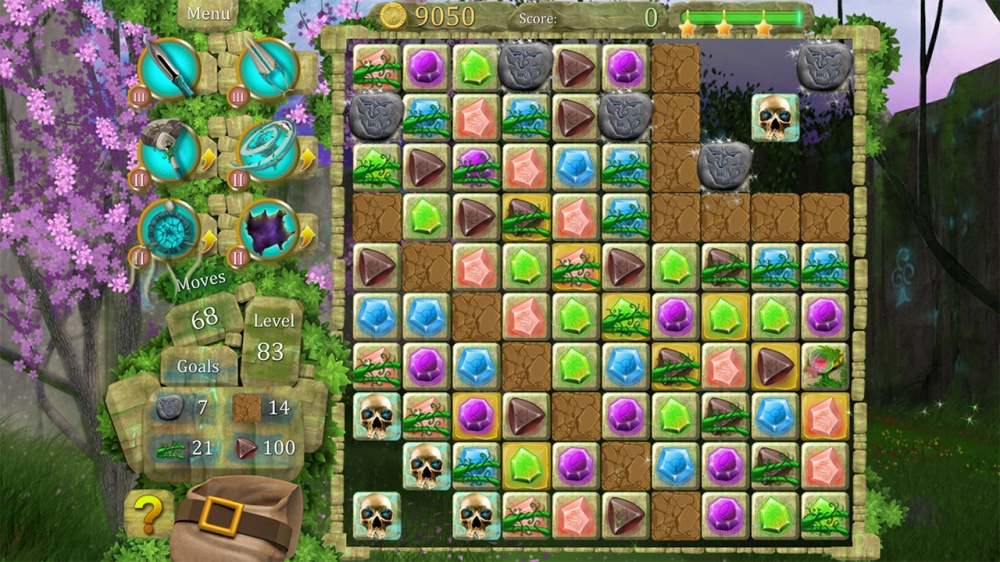 Another port of one of Green Sauce Games' mobile matching puzzle games. Instead of playing for free with ads, you get to pay twenty bucks and see no ads. You get one hundred and twenty levels to play, with a story being unfurled as you go. Personally, I would just play it for free on mobile and save the twenty bucks. But that is me, and you are you. So you do what you like.
In Extremis DX ($4.99)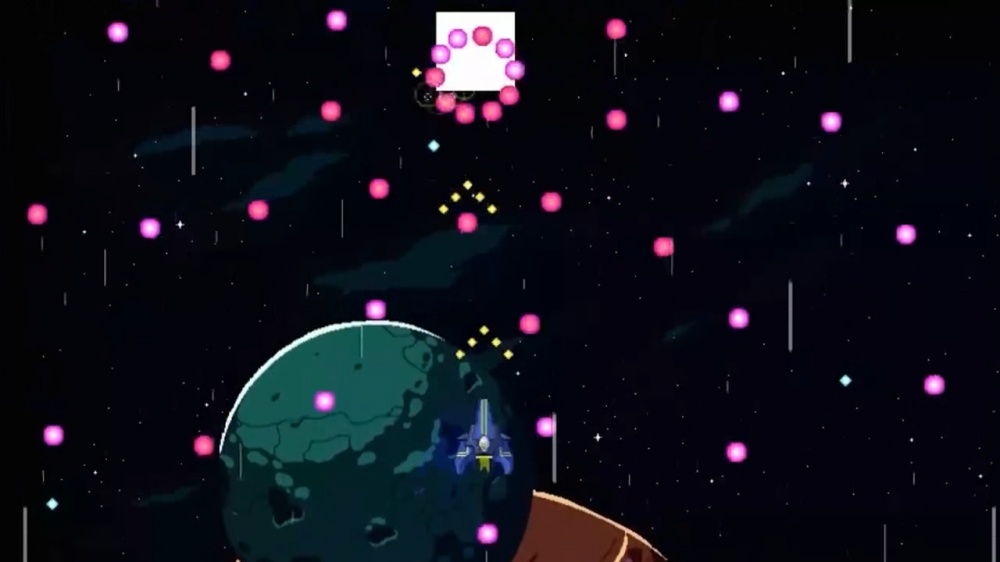 A vertically-scrolling shoot-em-up from the folks at QUByte Interactive. It features co-op local multiplayer so you can bring a friend. There are eleven stages to blast your way through, each with its own theme, and twelve weapons to use on your enemies. The gameplay probably won't win any prizes for novelty, but I give them credit for the bizarre style of it all.
World Class Champion Soccer ($10.99)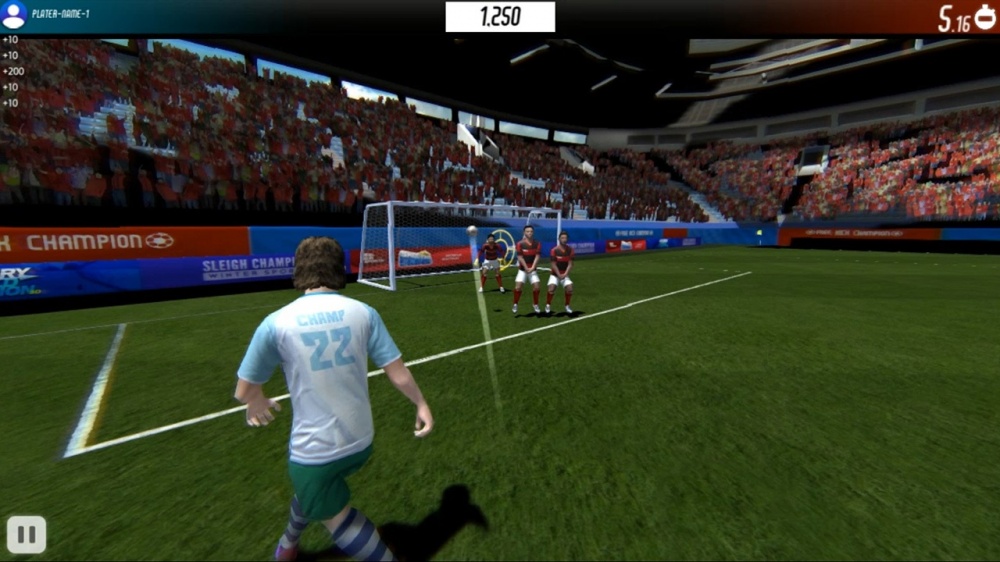 I guess with the World Cup right around the corner, seeing this kind of junk pop up is to be expected. Here's our old pals at TROOOZE doing their best to try to make a hot buck with a genre they have almost no experience whatsoever with. Touch controls are required, so you'll have to play in handheld mode. It's just dribbling and free kick competitions too, so don't expect to actually play a game of soccer. Put it in the bin where it belongs.
The Awakening of Mummies ($2.99)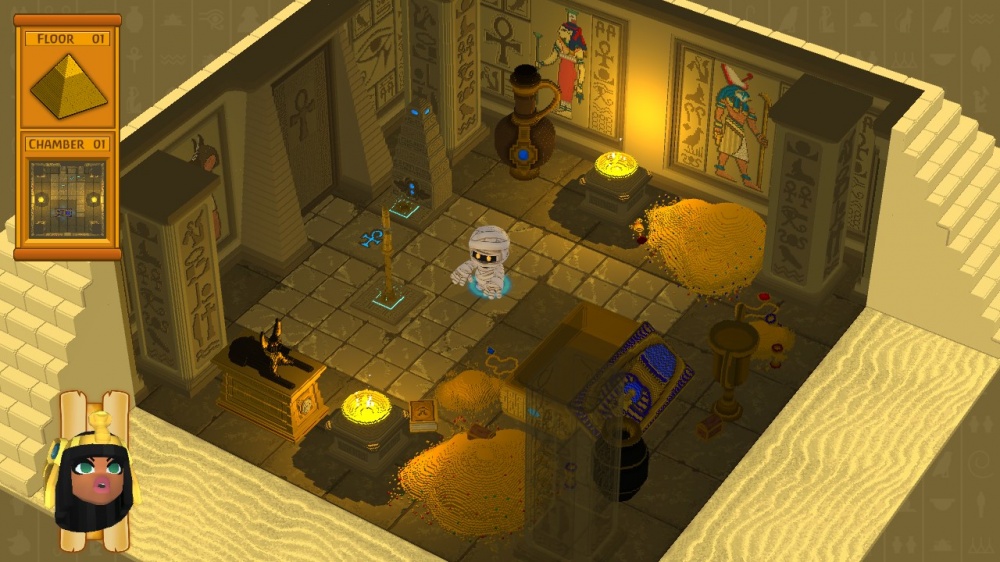 A puzzle game where you need to guide the mummies to their totems to open the door to the next stage. You control all of the mummies at the same time, which makes it tricky to avoid traps. Seems fine for the meager price it's selling for.
Happy Animals Mini Golf ($4.99)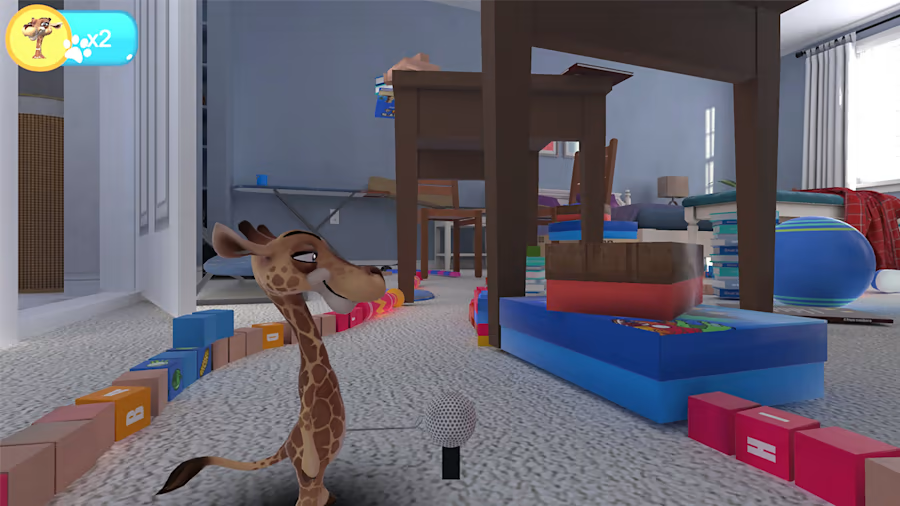 Wow, that looks ugly. Okay, well. This is a mini golf game featuring animal golfers. There are thirty different locations set in a gigantic house for some reason, and you've got twelve different animal golfers to choose from. Up to four players can join in on the fun via local multiplayer. Seems like a good deal for the price but I really wish the art style was a bit better.
Sales
(North American eShop, US Prices)
Not a whole lot yet, but there are some new low prices for Children of Morta and Moonlighter if you're interested in those. Last call on that Eastward sale, too. Otherwise, you might want to hold off and see what tomorrow brings.
Select New Games on Sale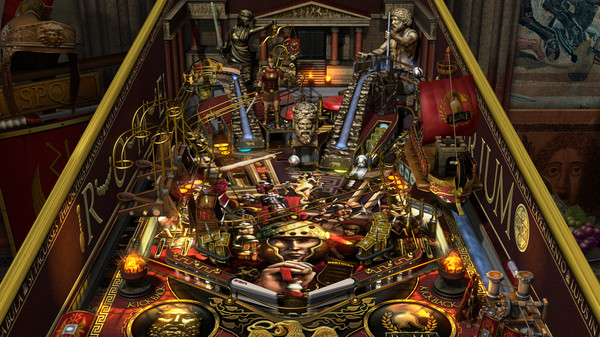 Pinball FX3 Core DLC ($3.99 from $9.99 until 11/21)
Pinball FX3 Williams 3 DLC ($3.99 from $9.99 until 11/21)
Deadly Days ($2.08 from $18.99 until 11/24)
Oxide Room 104 ($12.49 from $24.99 until 11/28)
Super Korotama ($2.49 from $4.99 until 11/28)
Lotus Reverie First Nexus ($4.79 from $15.99 until 11/28)
The Savior's Gang ($2.49 from $4.99 until 11/28)
Steamroll: Rustless Edition ($3.99 from $9.99 until 11/28)
Stellar Interface Deluxe ($3.51 from $15.98 until 11/28)
Summer in Mara ($9.99 from $19.99 until 12/1)
Children of Morta ($5.49 from $21.99 until 12/7)
Children of Morta Complete ($9.44 from $26.99 until 12/7)
Moonlighter ($3.74 from $24.99 until 12/7)
Moonlighter Complete ($5.79 from $28.99 until 12/7)
This War of Mine CE ($1.99 from $39.99 until 12/7)
Power Racing Bundle 2 ($2.54 from $16.99 until 12/7)
Sales Ending Tomorrow, Friday, November 18th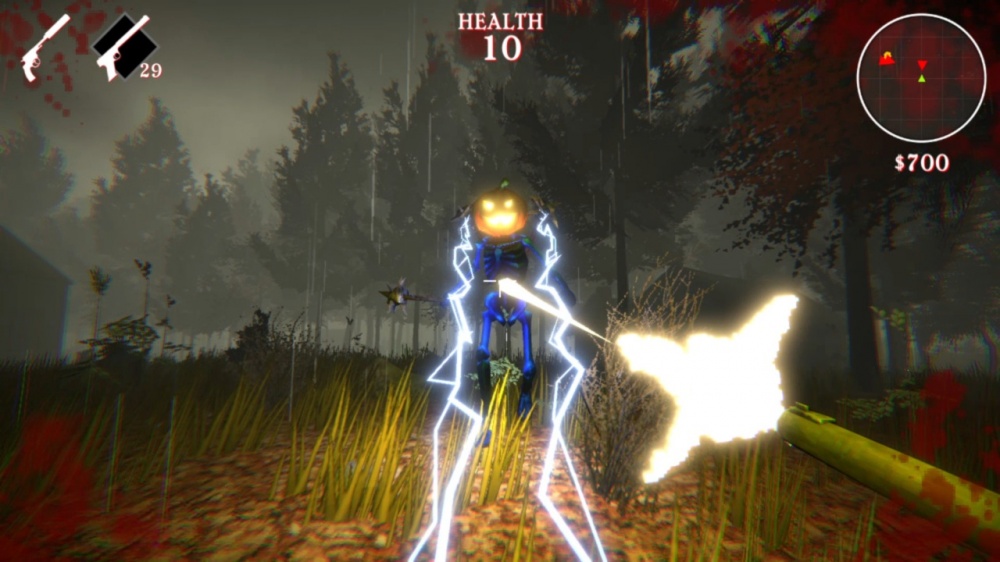 Bones of Halloween ($3.99 from $4.99 until 11/18)
Eastward ($14.99 from $24.99 until 11/18)
From Space ($11.99 from $14.99 until 11/18)
Ghost Blade HD ($4.49 from $14.99 until 11/18)
H1.Jack ($2.49 from $4.99 until 11/18)
Kawaii Deathu Desu ($1.99 from $4.99 until 11/18)
Letterbox by POWGI ($3.99 from $7.99 until 11/18)
Mechanic Battle ($1.99 from $9.99 until 11/18)
Monobot ($6.49 from $12.99 until 11/18)
Project Starship X ($2.99 from $9.99 until 11/18)
Sense: Cyberpunk Ghost Story ($7.99 from $19.99 until 11/18)
Synergia ($5.99 from $14.99 until 11/18)
Takotan ($2.79 from $6.99 until 11/18)
The Suicide of Rachel Foster ($3.99 from $19.99 until 11/18)
Venice Taxi Boats ($7.79 from $12.99 until 11/18)
That's all for today, friends. We'll be back tomorrow with plenty more new releases, with Pokemon Scarlet and Violet leading the charge. We'll have summaries of all those new games, plus what I'm sure will be a whole bunch of new sales. I hope you all have a thrilling Thursday, and as always, thanks for reading!